Colorado Parks and Wildlife on Wednesday issued a press release lambasting residents for not taking simple steps to protect bears after the stomach of the animal that bit a woman on Memorial Day near Aspen was found to be filled with birdseed.
The CPW's acting area wildlife manager, Matt Yamashita, called the bite incident and subsequent putting down of the bear "entirely preventable."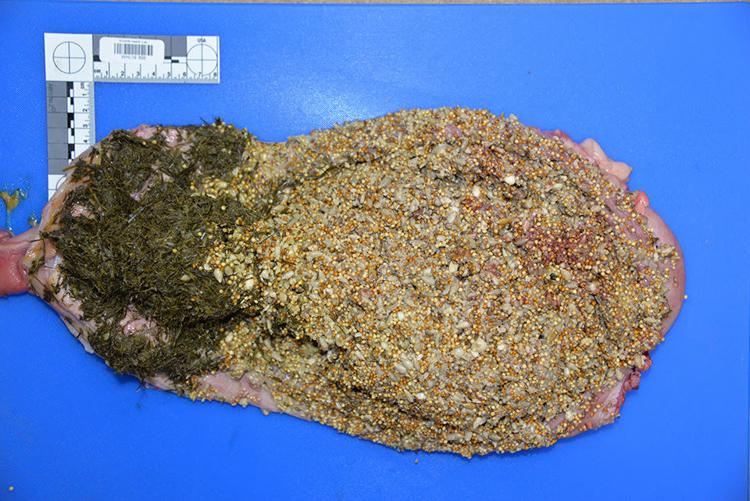 DNA tests confirmed that the bear authorities tracked and euthanized last week was the same one that bit the woman on the Hunter Creek Trail, the release says. The woman was not seriously injured.
She told wildlife officers that she and her husband saw the bear walking up the trail and moved to one side to let it pass. As it passed, the bear lunged at the woman and bit her on the thigh.
"It is very likely the bear's aggressive behavior was due to having lost its natural fear of people as it fed on backyard bird feeders," the release says, noting the animal's stomach was almost entirely filled with birdseed.
CPW officers and other local law enforcement constantly remind the public to secure trash cans and dumpsters, take down bird feeders and lock their first-floor windows, Yamashita said.
"Yet calls come in daily reporting aggressive bears demonstrating no fear of humans, getting into dumpsters and residing in people's yards," he said. "Almost nightly bears are reported in houses or vehicles.
"This should not be considered normal or tolerable. It's time for the public to self-assess and realize that until they take this seriously, people will remain in danger and bears will continue to be put down."
Previous: Officers kill bear suspected of aggressive behavior
The bear's DNA was sent to the Wyoming Game and Fish Wildlife Forensics and Fish Health Laboratory, which matched the sample recovered from the wounds of the victim. The 224-pound male bear, which was 3 to 4 years old, tested negative for rabies.
The wildlife officers who responded to the scene of the attack meticulously investigated all aspects of the case to properly identify the offending animal before the DNA confirmation, the release says.
Several times each year through public outreach efforts, CPW cautions the public to remove all food attractants from around their homes to prevent the conditioning of bears, which can become reliant on human-provided food sources. The agency says bears conditioned and rewarded by human food sources lose their instinctual fear of people and can become very dangerous to the public.
"We urge our local communities to take this seriously if they want to prevent the needless death of a bear," Yamashita said. "This bear died because it appears some people could not be bothered to follow a few simple, common-sense suggestions. We strongly urge everyone to get the information and knowledge and follow the recommendations year-round. We need the public's help in keeping our bears wild."
For information about living with bears, visit cpw.state.co.us/bears.
In another wildlife-related incident, two dogs chased a moose in the North Star Nature Preserve about a week ago, said CPW officer Kurtis Tesch.
The dogs were gone by the time officers arrived, and there was no information about their owner, he said, urging the public to continue reporting such incidents to his agency.
Whether it's bears or moose, "people need to be vigilant," Tesch said.
Tips on living with black bears
Black bears are curious, smart and very adaptable. They're not fussy and will eat just about anything with calories. Bears want to get the most energy they can with the least amount of effort. Every bear's goal is to get fat enough to live through the winter.
Most conflicts between people and bears can be traced to easy-to-get-at human food, garbage, pet food, birdseed or other attractants. When people allow bears to find food, a bear's natural drive to eat can overcome its wariness of humans.
Here are some calorie counts that underscore how important it is to lock away dog food and birdseed, and to keep doors and windows secured:
Birdseed (7 lbs) = 12,180 calories

Dog food (25 lbs) = 42,425 calories

Peanut butter (28 oz) = 4,750 calories

Shortening (3 lbs) = 12,430 calories

Berries (1 lb) = 2,000 calories
Bears that get too comfortable around people can destroy property or even become a threat to human safety. Habituated bears must often be destroyed. In order to prevent bears from dying needlessly, do your part to bear-proof your home and property.
Source: Colorado Parks and Wildlife