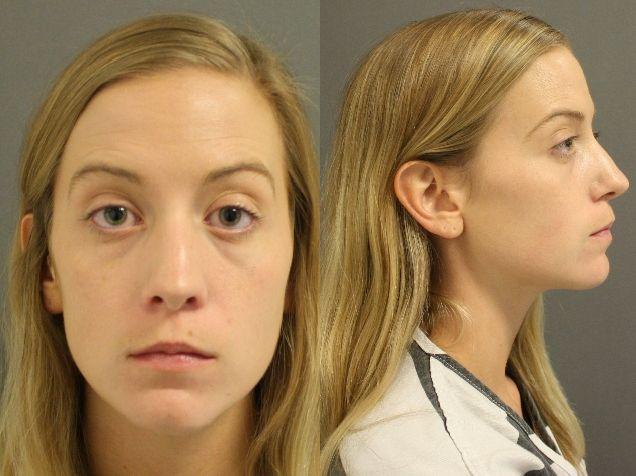 The police investigation into an alleged inappropriate sexual relationship between a Basalt High School teacher and a student started with a report of a kiss.
But that account only became part of the story that led to Brittany von Stein's arrest Wednesday afternoon. Von Stein, the high school's 26-year-old choir director, is facing three counts of sexual assault on a child, each a class 3 felony.
Von Stein self-reported the alleged kiss to school authorities, who in turn requested a police investigation "as soon as possible," according to a Basalt Police Department affidavit.
That request came from BHS Principal Peter Mueller and Roaring Fork Schools Superintendent Rob Stein on Aug. 14.
"Ms. von Stein reported this incident occurred at the Basalt High School … sometime in January. Ms. von Stein disclosed she had been hearing rumors accusing her of having sex with [name redacted]," the affidavit says.
Thomas Wright, school resource officer with the Basalt Police Department, opened an investigation Aug. 15. 
"I asked [redacted] if he had sex with Ms. von Stein. He initially said no," Wright said in the affidavit. "I asked him if he ever told his friends he had sex with Ms. von Stein. He said yes." 
Wright continued that he learned that the minor was still communicating with von Stein, mostly via text.
"He said he even warned her that he had told his parents they kissed. [Redacted] said Ms. von Stein texted him back saying she would have to tell the principals," Wright stated.
Ultimately, it appears those texts became evidence for the charges brought against von Stein. After an Aug. 29 conversation with someone — the name was redacted in the affidavit — Wright learned that a group of juvenile friends "said they saw messages from Ms. von Stein talking about kissing and sex … the next morning, the entire group confronted [redacted]. He further admitted to having an ongoing sexual relationship with Ms. von Stein."
Wright then met with Chief Deputy District Attorney Steve Mallory to discuss approving a search warrant.
"I expressed the need to seize the phone in an effort to preserve any evidence from being destroyed," the affidavit says. 
Wright successfully took the phone.
On Aug. 30, Wright met with the alleged victim at the victim's request.
"[Redacted] provided intimate details about the sexual relationship" that mostly occurred over the course of several weekends in January and February, Wright said in his report. The alleged victim "further explained he used his iPhone to communicate with Ms. von Stein before, during and after the relationship. He was certain I could find evidence pertaining to their relationship, to include sex, on his phone."
Von Stein was booked into the Garfield County Jail at 5:22 p.m. Wednesday and released at 8:25 that evening after posting bond, according to the jail's booking sheet.
A 2015 graduate of Ohio State University who holds a bachelor's degree in music education, von Stein has been credited with growing the choir program at Basalt's middle and high schools. For the 2019-20 school year, she was expected to serve a full-time role with the high school. 
She has been on a leave of absence since the investigation began in mid-August. School officials told parents that they will proceed with finding a permanent replacement for her position in an Aug. 30 letter, which was reported by the Roaring Fork Weekly Journal, sister paper to the Aspen Daily News.