John Galvin, a Roaring Fork Valley resident and 30-year Mountain Rescue Aspen member, was identified Monday as the individual who died in the Maroon Bowl avalanche outside of the Aspen Highlands ski area boundary.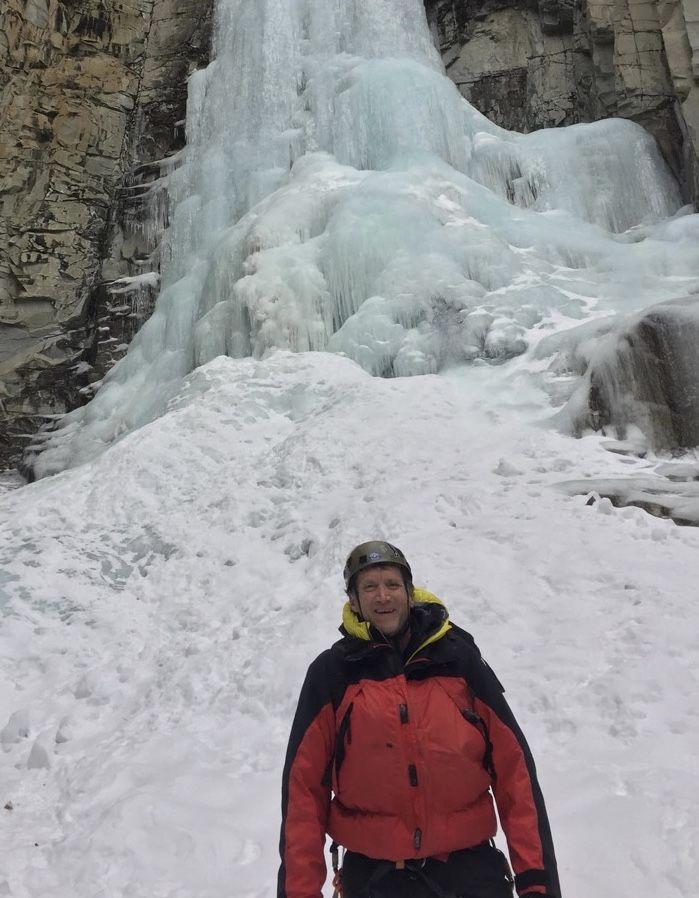 "John helped save the lives of hundreds of visitors and locals who were in need while injured or stranded in our mountains," said Justin Hood, president of Mountain Rescue Aspen, in a joint press release Monday from MRA and the Pitkin County Sheriff's Office.
He was not on duty at the time of his death Sunday afternoon.
Galvin was killed after getting caught in a slide in Maroon Bowl, located to the right of the hike to Highland Bowl in a section considered "side country" from the ski area boundary. He and his partner, who rescued himself and alerted authorities about the avalanche, were free skiing and not working on a mission related to Galvin's volunteer work with MRA, said Alex Burchetta, Pitkin County Sheriff's Office director of operations.
"He was recreating and not part of a Mountain Rescue mission or a search-and-rescue team," he said Monday. "They were up there on their own."
Conditions were rated as extremely dangerous on Sunday due to heavy new snow and other factors. Galvin's ski partner was not identified in the joint statement.
The slide, which was seen by members of the Aspen Highlands Ski Patrol, was first called into the county emergency dispatch office at 2:28 p.m. on Sunday. Aspen Skiing Co. was notified immediately as well.
SkiCo vice president of communications Jeff Hanle said Monday that ski patrol members are "not speaking directly" about the accident and that everything they witnessed has been reported in Colorado Avalanche Information Center (CAIC) and Pitkin County sheriff's reports.
Crews Monday postponed the effort to recover Galvin's body, pending further snow-safety analysis from CAIC personnel, due to prevailing risky conditions, according to the statement. 
"CAIC personnel will work with Aspen Highlands Ski Patrol this week to provide snow-safety assessments, which will be used to determine the best time and date to recover Galvin's body," the release says. "Due to current conditions, there will be no attempts to recover Galvin's body Monday, April 9."
Members of both MRA and the sheriff's office, "but specifically the all-volunteer rescuers from Mountain Rescue Aspen, are particularly impacted by this loss," the release says.
Sheriff Joe DiSalvo said that "John was a dedicated and professional public safety volunteer who unselfishly gave his time to our community for over 30 years."
The statement also noted that the public should "heed the warnings of the Colorado Avalanche Information Center or professional snow-safety resources in your state."
Initial reports Sunday indicated that the avalanche didn't run especially deep, and that it involved recent snow that had fallen and not depth hoar that developed from changing temperatures and snowpack.
"The avalanche that caught and killed this victim didn't break ground," Brian Lazar, deputy director for the Colorado Avalanche Information Center, said Sunday evening.
"The first reports don't indicate it was a wall-to-wall, tree-breaking avalanche. There was enough recent storm snow to carry this person into some obstacles," he said. It's believed the victim hit a tree in the slide.
Highland Bowl, the area's premier, hike-to terrain, was closed Sunday due to unstable conditions. Aspen Skiing Co. also published a notice Saturday night warning of "no uphill ski traffic on Aspen Mountain … due to avalanche danger." 
CAIC issued a notice of "unusually destructive" conditions forecasted for the Elk and West Elk mountains surrounding Aspen on Sunday.
Lazar, who is based in Carbondale, said the CAIC harbored dual concerns about the snowpack's complexity and recent "wet avalanche activity" that developed over the weekend. SkiCo reported 17 inches of snow fell during a 48-hour period at Highlands.
The skiers were skinning uphill in Maroon Bowl when the avalanche broke loose. Both were caught in the slide and were "raked through the trees," according to the statement given by the survivor, who was injured but able to ski out on his own. 
The CAIC website says the skiers exited Highlands "through a backcountry access gate" and were using climbing skins to ascend through Maroon Bowl.
Aspen Highlands Ski Patrol members who witnessed the slide "were able to confirm that there was movement at the tail end of the slide," according to the release. Only one of the skiers was seen exiting the slide path, which is where patrol lost visual sight of Galvin.
The other skier communicated to patrol on a cell phone and "was able to climb back up the hill and reach the skier who had been caught in the avalanche," a Sunday press release said.
Maroon Bowl is about 7 miles from the city of Aspen and outside of Aspen Highlands' ski area boundary.
This was the second avalanche fatality in Colorado for the 2017-18 season. In January, 27-year-old Abel Palmer was caught in a slide near Red Mountain Pass in southern Colorado. 
Follow Madeleine on Twitter, @Madski99