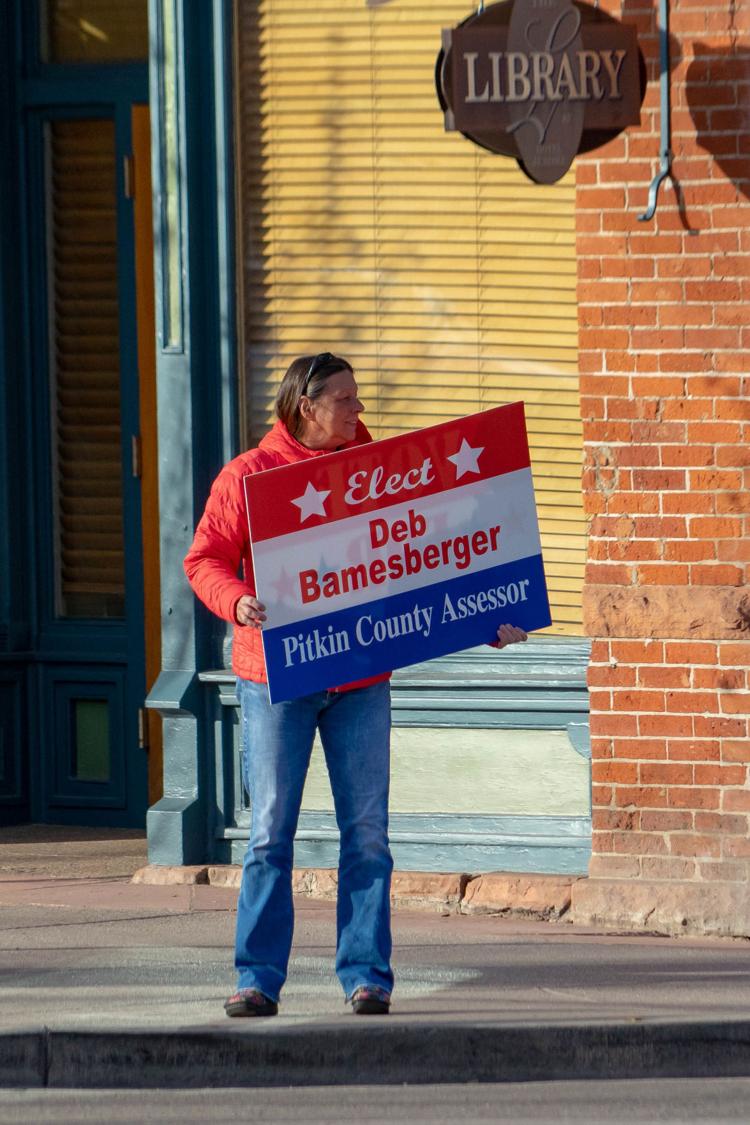 Deb Bamesberger upset Mick Ireland in the Pitkin County assessor's race, according to unofficial results from the Tuesday election, overcoming obstacles that included a dubious tax history and her opponent's extensive experience in local government.
Bamesberger, who has worked for six years in the assessor's office and holds the title of personal property analyst, garnered 4,064 votes to Ireland's 2,430, or 63 to 37 percent, with roughly 70 percent of the ballots counted.
Bamesberger touted her experience, before joining the assessor's office, as a successful real estate agent and a stint with Pitkin County Title Co.
Both she and Ireland said their goals, if elected, included upgrading the office's software to make it easier for both staff members and residents to access information about property valuations.
Bamesberger overcame news in September that Pitkin County had fined her multiple times for delinquent property-tax payments from roughly 2008 to 2012; and that she and her husband filed for bankruptcy after seven federal tax liens, eventually totalling over $100,000, were issued against their Old Snowmass home between 2008 and 2014.
Bamesberger told the Aspen Daily News that the federal case pertained to her husband and his failure to disclose income. She also said she is a "numbers person [who is] very good with money, just not my own." Bamesberger said that working in the assessor's office has shown her the importance of paying property tax on time, which she has done since, and that she and her husband have paid off the federal liens.
Bamesberger received a boost from incumbent Assessor Tom Isaac, who is retiring after 28 years. He endorsed her late last month, writing that she has "extensive knowledge of real estate and title work with over 20 years of experience."
Neither she nor Ireland could be reached for comment Tuesday.
After stints as Aspen mayor and county commissioner that were not short on controversy, Ireland sought to add the nonpartisan title of county assessor to his elected-office resume.
His campaign touted his career as a tax attorney and a county hearing officer who has ruled on cases involving property owners disputing the initial valuation of their land or home.