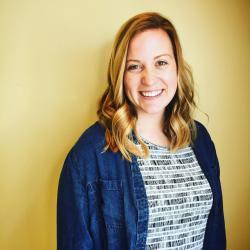 Basalt High School choir director Brittany von Stein, 26, is on a leave of absence, pending a police investigation.
Von Stein had been hired to begin the school year as the full-time Basalt High School choir director — she'd been splitting her time between middle school and high school programs since 2015. Instead, BHS choir students started their year with a substitute teacher.
"We are investigating an allegation of a relationship between a teacher and student," Basalt Police Chief Greg Knott confirmed before amending the word "relationship" to "interactions."
Knott did not confirm the identity of the teacher — that initially came from an anonymous letter to the Aspen Daily News from a "very concerned parent" and was later confirmed by Roaring Fork School District administration.
"A letter that went out to parents today from Basalt High School said that … if Brittany's not able to return to the classroom by Sept. 16, the school will proceed to hire a permanent replacement," Roaring Fork Schools public information officer Kelsy Been said Thursday.
Meanwhile, "The school's working with various partners in the valley to provide substitute music teachers," Been said.
Superintendent Rob Stein said he could not comment on the nature of the allegations.
"I can't comment on personnel matters," he said. "I would always urge people in the community with information about something that's concerning to report it to appropriate personnel."
Upon receiving such reports, school authorities will then follow up, he emphasized.
"Whenever any allegations are made, we will investigate and follow up appropriately. Whenever we hear of allegations of criminal activity, we inform law enforcement and cooperate with their investigation," Stein added.
Knott affirmed that everyone involved has been cooperative with the investigation.
"Once our investigation is completed, we will forward [our findings] to the district attorney's office," he said.
The Roaring Fork School District hired von Stein after she graduated from Ohio State University with a bachelor's degree in music education. At that time, the Basalt middle and high schools' choir program collectively counted about 80 students among its ranks. By the 2017-18 school year, just two years later, that number had nearly tripled, to more than 210.
Von Stein quickly steeped herself in the Roaring Fork Valley music community. In addition to her time in the Basalt schools' choir and classrooms, von Stein was a guest musician during services at the Snowmass Chapel and led the Maroon Bel Canto Children's Choir through the Aspen Music Festival, according to her biography in a 2016 Snowmass Chapel program. 
In 2018, the Colorado Music Educators Association awarded von Stein its annual Outstanding Young Music Educator Award, which honors "educators who are in their first five years of teaching and have shown significant proficiency in the classroom and respect in their school community. This award recognizes notable commitment to the art of teaching as well as a demonstrated ability to achieve excellence," according to the CMEA website.
The choir program's growth led to a staffing change for the 2019-20 school year: von Stein had been assigned the full-time director position at the high school, and a teacher at the middle school became the full-time choir teacher there.