There's no denying it: Tuesday's election, while a virtual nothing on the national scale, was a big one for Basalt. By passing ballot issue 3A and allowing the town's property-tax rate to stay at its current level, Basalt voters effectively put to rest the last of the complications stemming from the town's Taxpayer Bill of Rights-related violations over the past decade.
Though 3A was expected to pass, there were concerns because of confusing TABOR-mandated language calling the ballot measure a tax increase of $740,000. That number is actually how much less revenue would be flowing into the town's coffers in 2020 if 3A had failed. 
A group called Yes on 3A mobilized, knocking on doors and making phone calls to make sure citizens knew what 3A was really about, but the vote was still closely watched, even from afar. 
Basalt Town Councilman Bill Infante weighed in from Ulaanbaatar, Mongolia, calling 3A's passage "not in any way a referendum on the past, rather a reflection of enlightened self interest."
Another far-flung traveler was Basalt Mayor Jacque Whitsitt, who took the time to chat Wednesday morning after the election from Ely, Nevada, at 5:50 a.m. Pacific time, while on her way to Reno for a family member's 98th birthday party. It's fair to say she had quite a bit of stake in the outcome.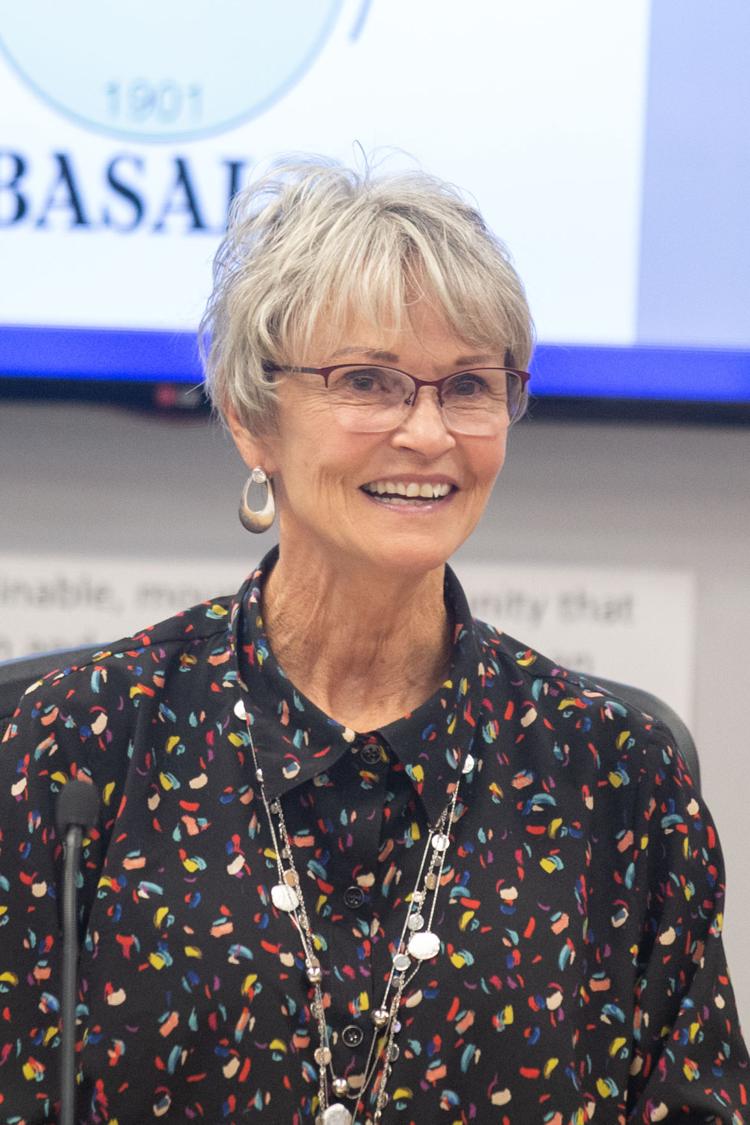 RFWJ: Tell us about your role in Yes on 3A.
Whitsitt: We were supportive of town staff when they figured out that we had a TABOR problem, and we, as a majority, at least, were behind refunds and knew we had to go to the ballot. So I was just supporting staff, and I helped organize a campaign committee, and that, I think, didn't hurt a thing. We got some newspaper ads out there and knocked on some doors. I think the most difficult thing about this deal was that the language of TABOR always says it's a tax increase. So just communicating the fact that, "I know it says that, but it's not really," was super important.
RFWJ: What sort of regulations are there regarding public officials getting behind measures put forth by their own municipality?
Whitsitt: All the regulations are about expenditure of public funds for a campaign, so any individual, either elected or a staff person, can spend their own time and money on any campaign. You cannot, under any circumstances, if you're a staff person, for instance, work for a campaign while you're getting paid by the government. That's pretty much the extent of it. The government can always explain the facts. Where they have to draw the line is saying, "support this or please vote for this." The staff, the finance director and the town manager were in the very front, explaining this issue to all of us and to the public.
RFWJ: Was there any sort of contingency plan in place had 3A failed?
Whitsitt: We just set the agenda before I left, and it was going to be on the agenda to redo the budget if it failed. We hadn't gotten too far there, publicly, but I'm sure staff had figured out a few things. One of the things Ryan [Mahoney, Basalt town manager] and the finance director had told us was that it might not have been horrendous in year one, but when you continue to have that same decrease in funding year after year is, I think, it really starts to make a difference in how you run the business.
RFWJ: We're almost out of the TABOR woods at this point, aren't we?
Whitsitt: Can I have that quote that "we're out of the TABOR woods?" 
RFWJ: Use it all you want. But that's got to be a big relief for you, seeing the light at the end of the tunnel.
Whitsitt: It is huge. I leave office in April, and if I had to leave with that hanging over the heads of the town, I wouldn't have felt real happy about it.
RFWJ: Now that 3A has passed, will it be status quo, or are there some things on a wish list Basalt can now get to?
Whitsitt: Actually, business as usual is what we got ourselves with this yes vote. It's not extra money. All of it has been spoken for in the budget. It would have been the other way. It would have been cutting rather than status quo.
RFWJ: What do you think it says about Basalt's citizens that 3A passed by 63.4 percent for versus 36.6 percent against?
Whitsitt: Oh, jeez. So many things. It says, first and foremost, that it's a tremendously educated electorate. They make sure that they follow what's going on in their community, because, like I said, just the ballot language itself, I don't think people would have voted "yes" if they didn't understand what was really going on. I also think it really expresses a level of trust that I'm really happy to see. Because that hasn't always been the case.
RFWJ: Would you say that trust has been damaged over the last few years and needed to be built back up?
Whitsitt: Not necessarily over fiscal issues, but, as with any local government, I think there were some issues over land use. Trust is trust. I think, just the fact that everything is smooth sailing and has been for the last several years really weighed into this win. I'm just so relieved and so happy that the town going forward is going to be on an even keel.