Editor's note: This story originally appeared in the current edition of the Roaring Fork Weekly Journal, an Aspen Daily News sister publication.
Brightly colored and teeming with life, the residences of the Roaring Fork Mobile Home Park sit atop prime real estate, just across the Roaring Fork River from downtown Basalt. Seen by everyone who walks across the bridge by 7-11 or drives into town through the roundabout, they're about as integral a part of Basalt as you'll find.
Except that they're not. If you look at a map showing the town's oddly shaped boundaries, you'll see that there's an island of unincorporated land lying in Pitkin and Eagle counties right near the middle of the largest of the three barely connected blobs that make up Basalt. That's the RFMHP. It means that the park's residents, though they literally live within Basalt, aren't Basalt voters and can't serve on town council or some committees, such as Planning and Zoning.
Look more closely at the map and you'll see that the middle blob's western border also makes a conspicuous detour around another mobile home community called Homestead Park. Clearly a part of Basalt's desirable Old Town neighborhood, its residents nevertheless live in Eagle County, as do the residents of the Aspen Basalt Mobile Home Park, which sits in an island in the westernmost Basalt blob, adjacent to Willits.
That's how a town wherein roughly 50 percent of the students in the public schools are Latino can have an official demographic makeup of 86 percent white and just 16 percent Latino, and it gets to the heart of a longstanding issue in town: Though there is a sizable Latino population in the area, there are very few Latinos in leadership positions helping to ensure that all perspectives and communities are given a voice in local doings.
Given the strange contouring of Basalt's town limits, it might seem like one step in alleviating the problem might be to talk to the owners of the mobile home parks – where the residents are largely Latino – about annexation into the town, but that could mean bad news, according to Basalt Mayor Jacque Whitsitt.
"If you want those people to be protected and have a roof over their heads leave them alone," she said. "What do you think happens when a trailer park is annexed? For an annexation to happen the landowner has to voluntarily ask for it. The reason a property owner with a trailer park asks to be annexed is because they want to kick all those people out and put a ton of development there. That's, I'm gonna say, 99.9 percent of the time."
As if to prove Whitsitt's point, just downriver from the RFMHP sits the still-unfinished Pan & Fork parcel, where longtime mobile home park residents were uprooted to make way for a river park and considerable commercial and residential development. Though the circumstances are slightly different, the RFMHP, like the erstwhile Pan & Fork park, sits in a flood plain and would seem a prime candidate for redevelopment for safety and economic reasons.
Fortunately, said Whitsitt, that's less likely to happen if the mobile home parks continue to not be a part of town.
"Those people are protected," she said. "Nothing will happen to them. They will remain safe for as long as they are in the county. And I guarantee you, if somebody wants to buy that park and wants to come into the town and annex, they will all be gone, and there will be a development there."
It's a credible concern, but with developments like the large Tree Farm project in El Jebel already going on in unincorporated Eagle County, it's fair to question what kind of security the parks really have, whatever their official address, and whether they really would be doomed if they were annexed.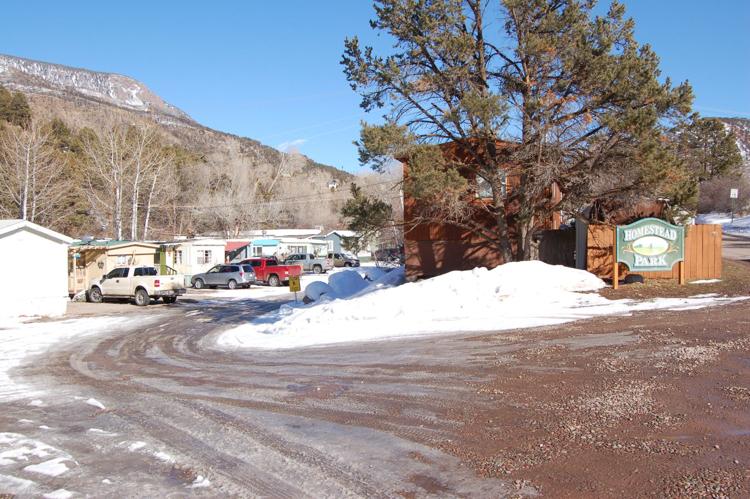 "The parcels of land that are being developed that have not been annexed, that remain in unincorporated Eagle, are being developed, and that has happened rather quickly," said Basalt Town Council member and current mayoral candidate Bill Infante. "Annexation is not equivalent to development. Annexation means democratic enfranchisement."
Said former town manager Bill Kane, also a candidate for mayor: "I have to believe there might be some scenario where there would be some mixture of replacement housing built on the site. I would doubt that any one of the three property owners would do it (annexation) out of the motivation to kick people out. I can't imagine that's the case."
Infante favored providing residents of the mobile home parks with all the information they need outlining the pros and cons of being part of Basalt and then letting them guide the decision of whether to be annexed or not. He and Kane also thought it would be helpful if the people in the parks could somehow buy the land under the trailers, which would make annexation more attractive.
"That would be a solution," said Kane.
Regardless of whether the parks ever come under the umbrella of the Town of Basalt, there are still opportunities for Latinos to get involved in town government, and all three mayoral candidates – the third being former town councilman Robert Leavitt – felt the town should be doing more to encourage that sort of involvement.
"Securing more diverse representation on town council is one of the goals in our strategic framework. We want more diversity on council," said Infante. "This is about socioeconomic exclusion. These are low-income people. We need to include them because they're part of our community, and part of that inclusion means getting them the vote."
Infante favored "aggressively" soliciting better Latino representation, but at the same time, as Leavitt noted, "it's a two-way street. The town needs to reach out to the community, but the community needs to reach out to the town as well. You don't need to be a voting citizen of Basalt to come talk at a town council meeting. You can't force people to be involved. We've tried through the years with limited success."
For Leavitt, whose wife is a mentor in the pre-collegiate program, fostering Latino leadership starts with getting young people, such as the ones who've expressed an interest in helping with his mayoral campaign, excited about public engagement.
"If we're getting young people involved in the community, there's a good chance they're going to be involved in the community as they grow up," he said.