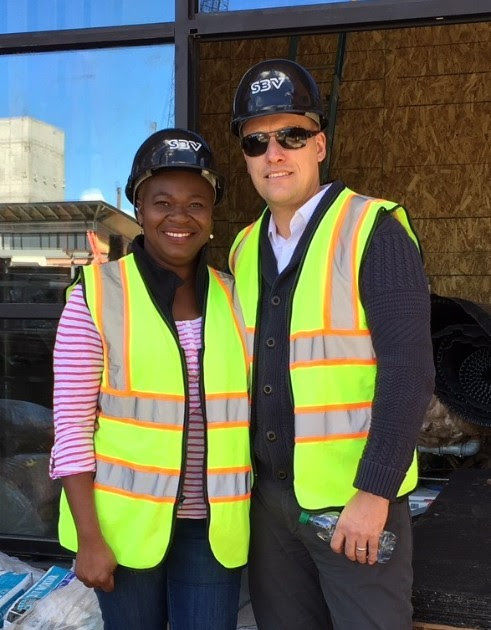 When the next phase of Snowmass Base Village opens in December, two new dining options will debut as well. 
The Crepe Shack, which will be operated by local chef and restauranteur Mawa McQueen, will occupy a corner space in the Lumin condominium building, according to Andy Gunion of East West Partners, which is managing the base area restart for the ownership group that also includes Aspen Skiing Co. and KSL Capital.
The Limelight Snowmass, which will be deeded to Aspen Skiing Co. upon its completion in December, will also operate a restaurant this winter that is open to the public.
But a restaurant won't operate in this ski season in Building 6, which is owned by the town of Snowmass Village and which will feature a game room and an area to showcase Snowmass Village's ice age discoveries.
"We've been having and continue to have meaningful discussions with a variety of groups but have not locked in on anything yet," Gunion said this week, regarding the Building 6 restaurant space. "This remains a high priority item for us as it is difficult to advance design on the interior build out in earnest until an operator is on board." 
Gunion added that because the Base Village partnership did not get involved in Building 6 until this summer, there were no expectations that a restaurant would be going by winter.
"I think we were clear about this up front so there shouldn't be any surprise. These things take a lot of time to find the right operator, concept, design and build-out," Gunion added.
A temporary bar located on the Building 6 restaurant deck will open this season "in order to activate that corner of the plaza until the permanent food and beverage operation opens there," he said.
The Viceroy Hotel has also received a new outdoor bar and grill on its pool deck that will offer "a really cool vibe and a great menu," according to Gunion.
Back in Base Village proper will also be an Airstream located in the plaza but that will be used as a skate rental operation and not an eatery. Gunion said the vintage trailer is being refurbished by a local craftsman for this purpose.
In a published release, McQueen, a native of the Ivory Coast of West Africa who was raised in Paris, spoke of how she was looking forward to operating a creperie in Base Village.
"My dreams are coming true – I am really excited to create this because it's so dear to my heart from childhood. Every country seems to have its own spin on traditional French crepes. The great thing is you can fill them with whatever you want. Ours will be our signature, healthy crepes," she said in the release.
McQueen's original restaurant, Mawa's Kitchen, operates at the Aspen Business Center. She also opened the Market Street Kitchen in Willits.