The giant year for real estate sales in Pitkin County continues during the traditional fall offseason, bolstered by COVID-19 and low interest rates and seemingly unbowed by the election of a new president.
According to the Pitkin County Assessor's Office, from Jan. 1 through Nov. 18, more than $2.14 billion in transactions were recorded across sectors from agricultural property, commercial, condominiums, fractional, deed-restricted ­property, lodges, residential units and vacant land.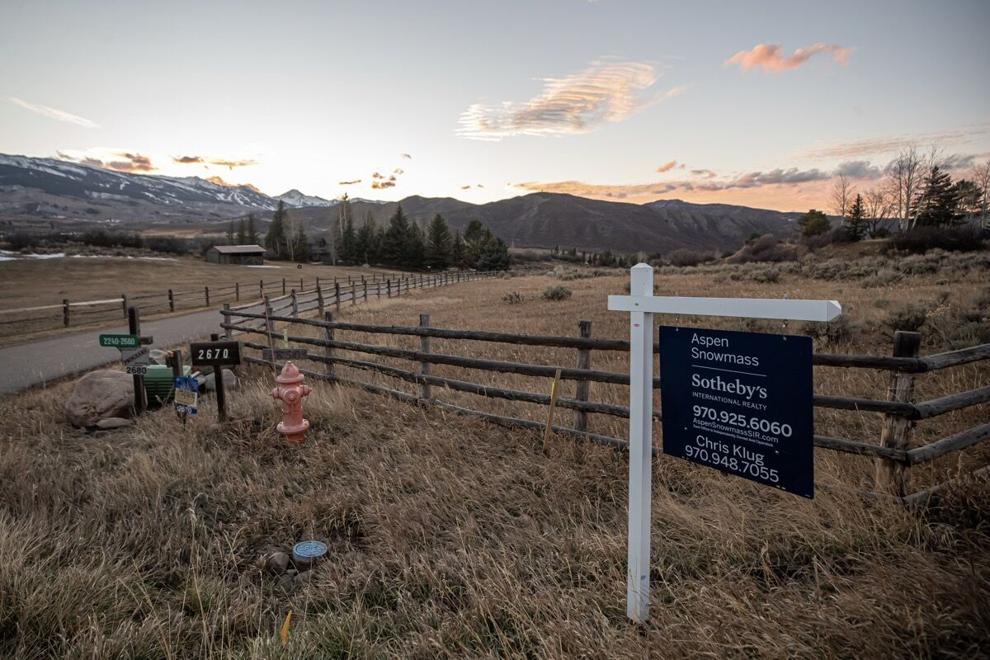 During that same period in 2019 were $1.609 billion in comparable sales, according to information provided by the assessor's office staff.
As the sales steam through the rest of 2020, it's reasonable to believe the changes wrought by this year's pandemic-driven land exchange will be felt for many years to come.
BJ Adams, broker associate with Compass who has decades of experience in the local market, said this recent market ascension feels different than those in the 1980s and mid-aughts.
"The biggest difference to me is people who bought in the '80s, 2005, '06 and '07 were so investment driven. I don't think people had the deep emotional investment to the valley; the primary reason was investment and seemingly an opportunity to make some money," Adams said.
"This recent surge has been more about quality of life and the decision to spend time in a place they consider beautiful and safe. It's very ­different than previous run-ups in the ­market," she added.
Real shock yet to come
Rising property values will equate to rising taxes, though Pitkin County Assessor Deb Bamesberger reminds that the period assessors will use for their next taxing season is July 1, 2018 through June 30, 2020. It's during the 2023 reappraisal year that the sticker shock among taxpayers for the pandemic pricing of the second half of 2020 will be realized.
"What surprised me was how high the real estate prices became after COVID. I thought they would go down and not up," Bamesberger said. "Everybody wanted to come ­someplace they felt safe."
Jim Markalunas, a 60-year-plus resident of Aspen's West End, said he will pay more in property taxes for 2020 than it cost him to build his home on North Street back in the mid-1950s.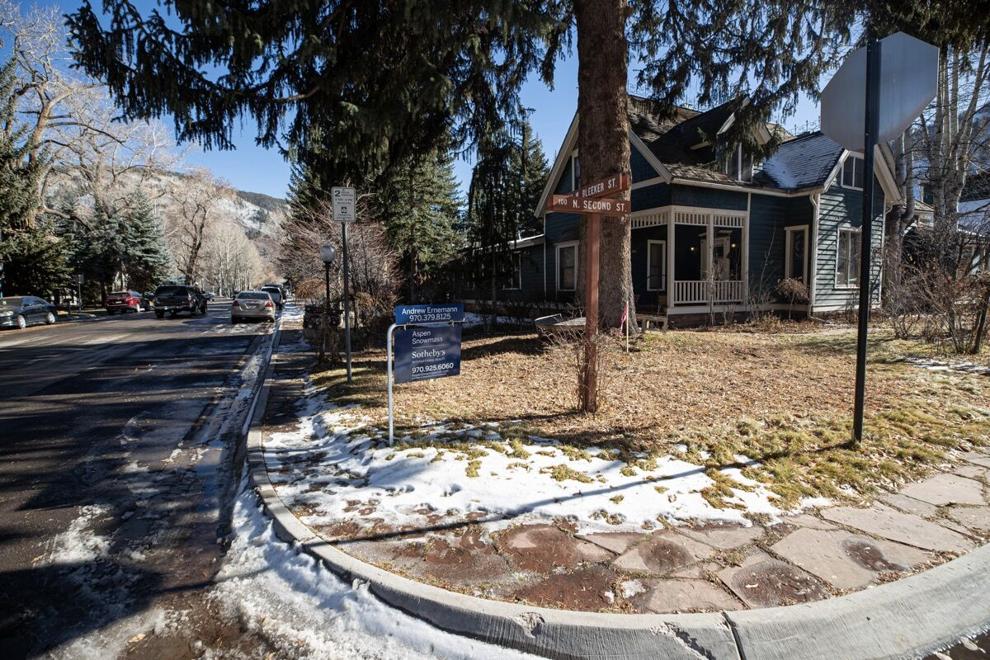 Markalunas said his taxes are $9,174.36 on a home and lot with a market value of about $3.1 million. He joked that their family home was a "rowboat mixed in with yachts."
"Us old-timers are being forced out of Aspen because we can't pay our taxes anymore. A lot of people on fixed incomes are struggling to pay our taxes," Markalunas said. "We are being taxed out of town."
The Senior Homestead Exemption, offered by the state of Colorado for those 65 and older who have owned a property for a decade or more, exempts 50% of the valuation and allows for a maximum exemption of $100,000. While appreciated, Markalunas suggested the homestead exemption is insignificant to his tax bill.
"In Eastern Colorado, one of those towns, a $100,000 exemption is good," Markalunas said.
Markalunas said he knows of one friend in Snowmass Village who sold out and left the area because of rising values that put upward pricing pressure on her property.
Adams said while losing longtime community members can be unfortunate, she pointed to the opportunities that the rising prices offer some sellers.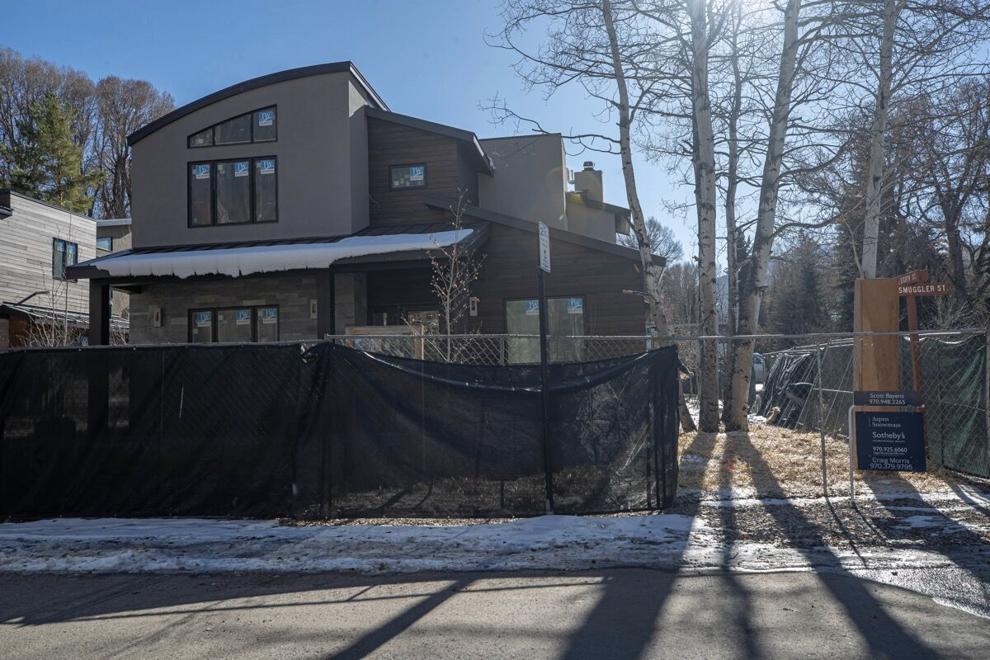 "Particularly in Snowmass, it's been a real boon for a lot of people that were biding their time in order to retire comfortably for the rest of their lives and who, for whatever reason, didn't want to stay here for the rest of their lives," Adams said.
Those reasons could include the challenges of living at high altitude when elderly or a situation where parents who live elsewhere are needing care, she speculated.
Adams spoke specifically of how the pandemic-generated real estate boom of 2020 — which has seen people leaving cities for places that they believe offer a higher quality of life — has benefitted Snowmass Village real estate.
That's seen in the turnaround of what she had previously called "the deadest part of the market:" the $6 million to $9 million range. Snowmass listings in that segment traditionally were on the market for a year to 18 months. They now have a significantly shorter shelf life.
As well, "Anything under $4 million that's decent is now gone," Adams said.
The price surge is also being felt in the Snowmass condominium market, which hit its peak pricing in the mid-aughts for both newly built Base Village units in Capitol Peak and Hayden Lodge as well as older properties scattered through the village built in the 1970s and '80s.
"Those are the prices we have never been able to recapture" but that are finally climbing due to the current boom, Adams said.
Supply and demand
Bamesberger, Pitkin County assessor, called the prices of local free-market properties "astronomical."
That said, the market seems to have adjusted to the pricing, and one agent noted that multiple offers on some properties returned this year after a fairly long absence.
A glimpse of the Pitkin County market may be seen in condo/townhome/duplex and half-duplex sales from the start of the year through Nov. 13 that were recorded by Land Title Guarantee Co. and provided by Karen Peirson, chair of the Aspen Board of Realtors.
The average sale price of a unit in that category rose to $2.46 million this year, up from $1.53 million in 2019. Some 329 units have been sold in 2020, compared to 259 last year at this time.
If there's any consolation, this isn't a trend isolated to Pitkin County. A home shortage is being felt in many parts of the country, which is again leading to the upward pressure on prices. Fewer homes are available for sale domestically now than during the past 40 years, according to the National Association of Realtors.
NAR Chief Economist Lawrence Yun was quoted in Riverside, California's The Press-Enterprise this week as saying he believes work-from-home situations will continue buyers' demand for larger-sized homes.
During NAR's yearly conference, which was held online this year, Yun predicted that home prices will rise by 3% in 2021, which follows 2020's year-over-year rise of 6% nationally. Bamesberger said that for the county as a whole this year, value increases will be greater than 5%.
How that impacts those who already own in Aspen and Snowmass Village remains to be seen, though anecdotally there are reports of a wave of longtime residents downsizing and moving to the midvalley and beyond.
Tim Estin, agent with Sotheby's International Realty, called the pace of transactions at the Park Modern and One Willits Place townhomes "off the charts" and cited 27 sales of those Willits units this year.
Asked if he had a sense of what, if any, unintended consequences might result from the 2020 Pitkin County real estate boom, Estin had this to say:
"The unintended consequences: more people, new homes [and] more construction in and around town, everywhere. More traffic, more construction vehicles on Highway 82, more density and an even more divided class of locals — the employee class and the rich class, with no one in the middle … so expensive that mere mortals of the middle and upper-middle class are priced out of the pearly gates."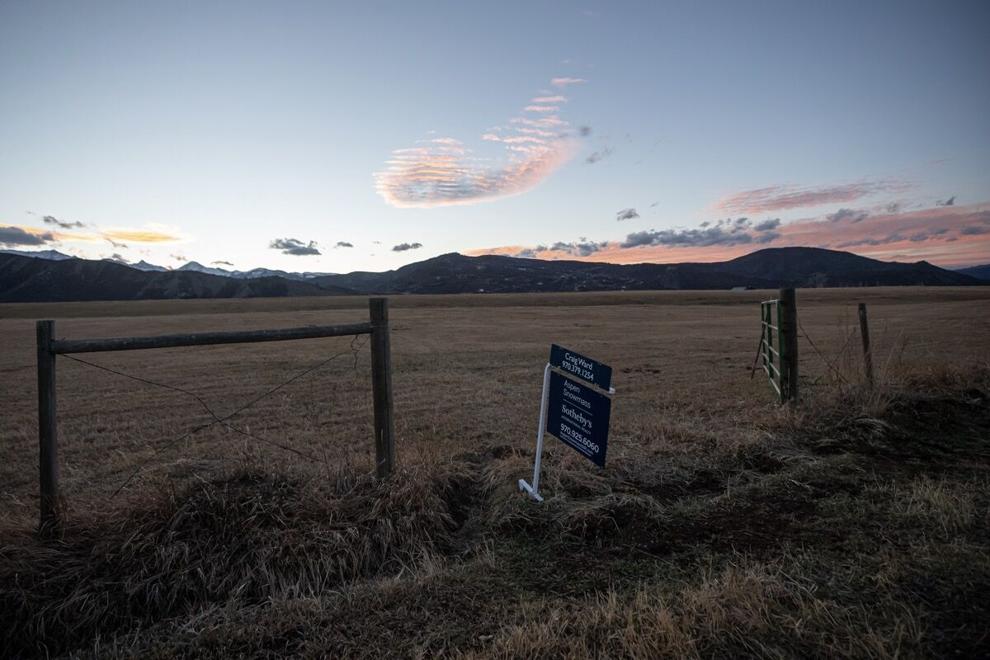 Estin went on to note, "But that social 'caveat' has been well-recognized for at least the past 30 years in Aspen. So why would anything fundamentally change, except to become more so?"
He added, "On the positive side, a lot of really nice, successful and smart people and families are part of this COVID wave of more full-time residents. Their values appear to have much in common with the general local sensibility. And that would seem to be a net-net on the side of good, cool things to come to town."
According to Adams, "You can whine about some of the personalities, culture's not going to be the same. I'm grateful they came and supported as best they could our professional community."