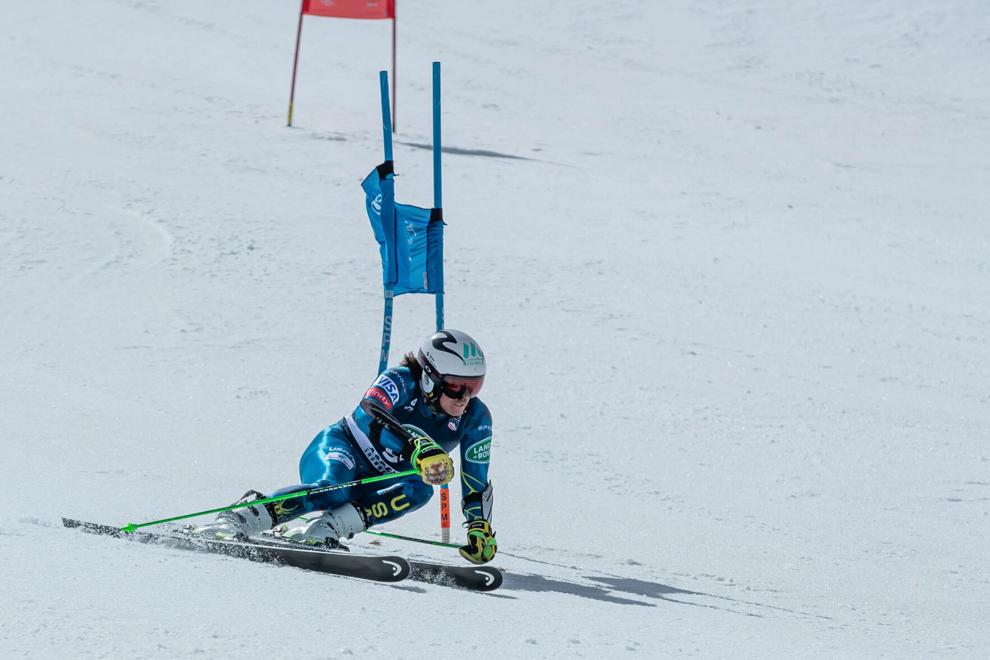 Aspen native Bridger Gile was the bronze medalist and top American Tuesday in a hard-fought men's giant slalom race to highlight day two of the U.S. Alpine Championships at Aspen Highlands. 
Gile, 21, led by nearly a half-second after the first run on another warm morning of the championships, but saw that margin erased by the winner, 24-year-old Tobias Kogler of Austria. Kogler, a University of Denver Pioneer, stood in second place after the first heat, but moved up for the win after posting a two-run combined time of 2:32.43.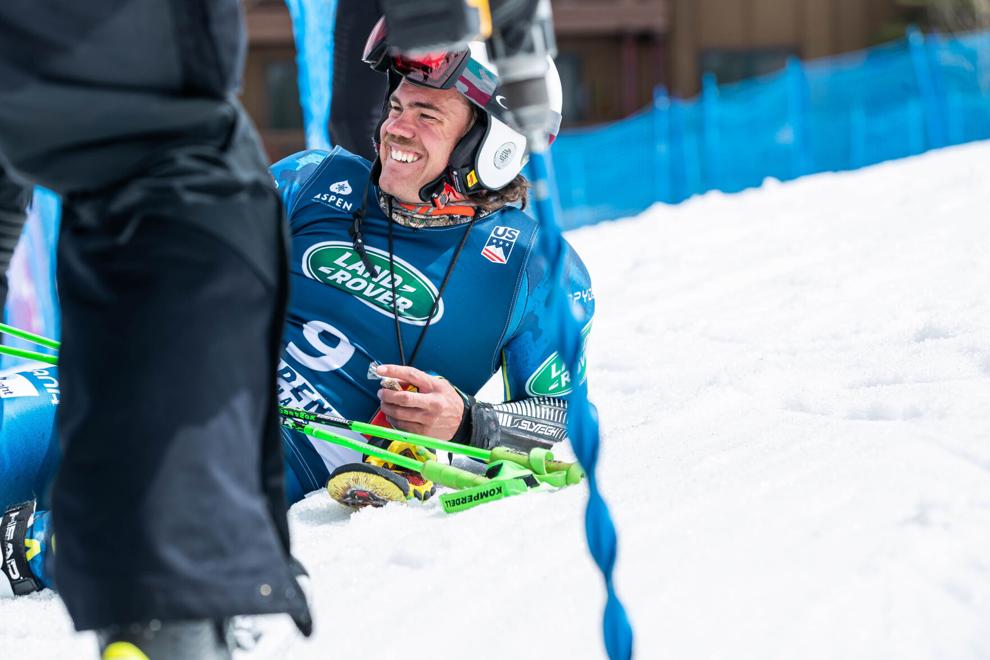 Norway's Joachim Bakken Lien was .08 behind to finish in silver; he had the fastest second run time of 1:17.19 after standing sixth in the first run.
"COVID kind of prevented me from going over to Austria [for Nationals] … and I was stoked that it is here in Aspen — great hill, love that hill, skied here before — and perfect conditions," Kogler said in post-race remarks.
Gile, a Land Rover U.S. Alpine Ski Team athlete, was the last skier of the top 30 to take his second run and posted a 1:18.57, the 10th fastest, for a combined total of 2:32.62. It was good enough for the podium.
"I didn't think I had a very good second run. I was just trying to make it down," Gile said in a phone interview, noting that by the end of the run, one of the longest on the circuit, he was out of gas.
Earlier Tuesday and during run one, Gile was the third man out of the start house. Not only did he enjoy a course that was free of ruts, but he brought into the race a high level of confidence from Monday's men's slalom (though he was disqualified for missing a gate near the end of the course, Gile said he was pleased with his turns).
Gile's hefty half-second lead in the first run of the national giant slalom race occurred despite what he called a "big mistake coming over the last pitch."
Both courses encompassed the entire Golden Horn to Thunderbowl front face of Aspen Highlands.
"I'm excited, I feel confident, I feel good," Gile said. He added that a nap was planned for Tuesday afternoon before he was to begin preparing for today's men's super-G race and the alpine combined event, which includes a run of slalom.
Americans Patrick Kenney and Isiah Nelson tied for fourth, 2:32.9, in the giant slalom. Benjamin Ritchie, winner of the national slalom title on Monday, was 23rd.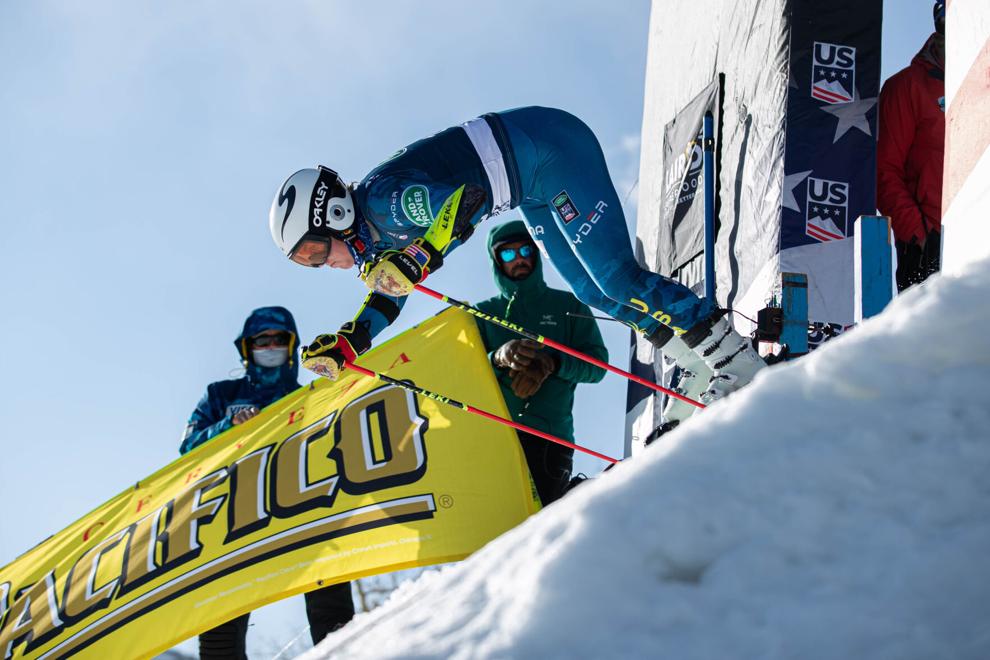 Cooper Cornelius of Glenwood Springs — who, like Gile, is a member of the national team — finished 15th in Tuesday's giant slalom, 3.18 seconds behind winner Kogler's time. 
"I thought I had some great turns today. However, I lacked the consistency from top to bottom," Cornelius said. He pointed out that the Highlands giant slalom course was the longest he had skied this season, which makes an error-free run that much harder. 
Cornelius, a 2017 Glenwood Springs High School graduate, is in his first season back from "a fairly intense knee injury" and said he would use Tuesday's results as a confidence-builder. He'll be back on the hill today for the super-G and alpine combined. The 21-year-old is also planning to race downhill on Sunday.
"I am super thankful to have had a smooth recovery and cannot wait to test my limits moving into spring training," said Cornelius, who started his ski racing career with Sunlight Mountain Resort before later joining Aspen Valley Ski and Snowboard Club and Ski and Snowboard Club Vail.
Course crews contended with difficult snow conditions, according to Johno McBride, AVSC's alpine program director. AVSC is co-presenting the championships with Aspen Skiing Co. and U.S. Ski and Snowboard.
"Conditions were a little challenging. We did the best we could with chemicals and water," McBride said. "I think it was a fair race."
The first giant slalom course was set by Sasha Rearick, head men's development coach for U.S. Skiing. The second run saw course setting by J.J. Johnson, head alpine coach for the University of Utah. Race runner-up Lien is a senior at Utah, according to the school's roster.
While billed as a spectator-free event, there were parents and some family friends gathered on the Highlands deck for the GS, according to an on-site observer. Cold nights this week could help with the race surface for the speed events, McBride said. One issue crews contended with Tuesday morning was a lack of moisture in the snow that was compounded by a dearth of freezing temperatures overnight.
The 2021 U.S. Alpine Championships, which started Monday, are scheduled through April 16. A schedule is below; race times and more information can be found at fis-ski.com. 
Today: Super-G/Alpine Combined, men

Friday and Saturday, Downhill training for men and women

Sunday: Downhill national championships for men and women

Tuesday: Super-G/Alpine Combined, women
April 15: Giant Slalom national championships for women

April 16: Slalom national championships for women