The three finalists for the Aspen city manager position underwent a day of public presentations and meetings on Thursday, ahead of today's private interviews with city council members.
The two-day process is the culmination of an effort that began during the spring with the hiring of Drew Gorgey of the firm Peckham & McKenney Inc., which is leading the search. Gorgey led outreach sessions in May with city staff and public open houses to form the criteria for an ideal candidate.
"The ideal candidate will value community input and embrace the challenges that come from living in an incomparably beautiful and spirited resort town," the brochure that advertised the position says. "The ideal candidate will be diplomatic and a strong communicator."
The public nature of the interview process led some finalists to remove themselves from contention prior to their names being announced and one dropping out just after his name was published last week. 
At a meet-and-greet event Thursday afternoon, Gorgey said the highly scrutinized process put a lot of pressure on the three remaining candidates.
"Being here, committing to completing the process and putting yourself out there publicly is a really big deal," he said.
Sara Ott, interim city manager for the city of Aspen, is among the finalists. The other two remaining candidates are Katherine Lewis, senior city attorney for Salt Lake City, and Robb Etnyre, general manager and CEO of Tahoe Donner ski resort.
Earlier on Thursday, each candidate rotated through panel interviews with community leaders and city administrators. They also gave presentations pertaining to Aspen's guiding document, the Aspen Area Community Plan. The presentations occured in front of council members at city hall, and the archive video is available online.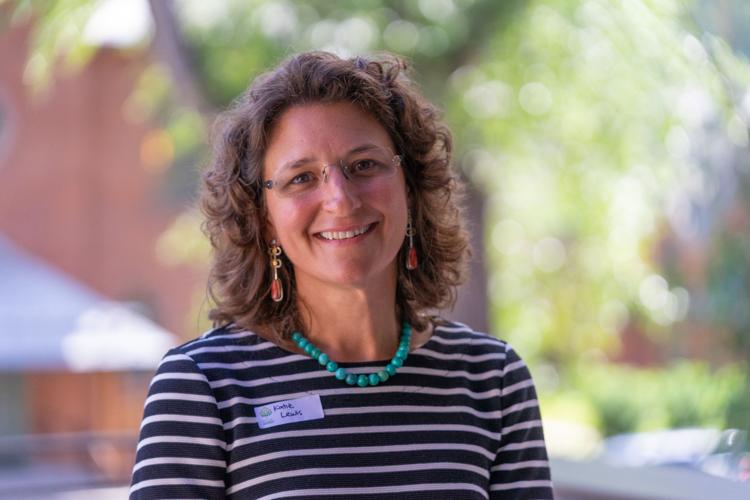 Lewis was the first to present, and centered her talk around the issue of housing.
"It is the thread that seems to tie all the other policies together," she said.
She pointed out data showing Aspen's increasing need for employee housing, paired with the diminishing number of free market homes and rentals available.
"What I see when I'm looking at your community is that in a lot of ways you are at a tipping point, and it's important to figure out what your goals are," she said.
Lewis moved to Utah after college to be a river guide and lived in Alta while obtaining her law degree. In her time as legal council for the town of Alta and Salt Lake City, Lewis said she has dealt with everything from citizen complaints about sidewalks to large contract negotiations regarding public event space and affordable housing.
"I have a deep and technical skillset in municipal operations," she said.
To address Aspen's housing shortage, she suggested a series of incentives that would encourage private development of low income housing, and a housing resources board that could serve as consultants on projects for the city.
She repeatedly emphasized strong communication and community involvement. 
"Regardless of how many affordable units the city of Aspen develops, if there is not community engagement and we don't have the community on board it will not feel like a successful process," Lewis said.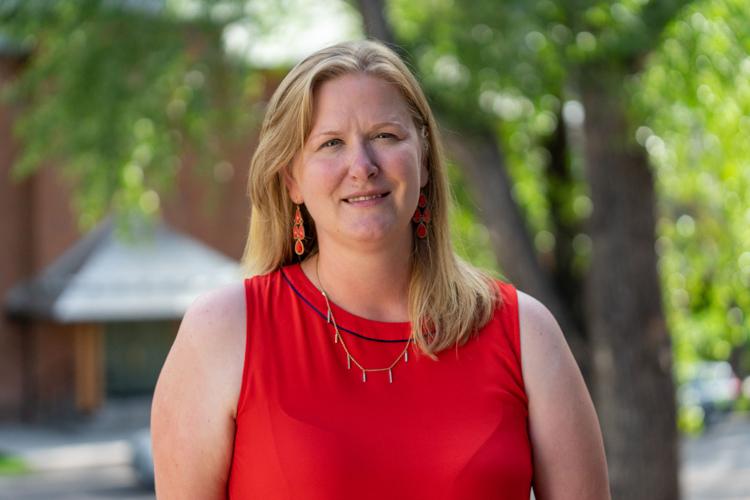 Ott was next to present, and also focused on housing.
"It's a critical element of Aspen's history and deserves a high level of engagement going forward," Ott said.
She laid out for council some of the tough decisions about community values that come into play when it comes to developing housing policy. She told council members that next week they will be discussing childcare facilities at the Yellow Brick. If they are able to add capacity and that brings in more full-time employees, then typically they would need to mitigate for those extra beds.
"Or is the community goal of providing the childcare the higher priority ... those are the kinds of tough questions that are coming to us," Ott said.
But she pointed to the AACP as a strong guide to help shape the conversation.
"I think this thing is spot on from a vision statement from where I sit," she said.
She pointed out that affordable housing credits are underutilized locally, and suggested the creation of a financial advisory board to help assist the city. She said a board could help address the capital reserve shortfalls of some of the homeowners associations within APCHA.
"I would like them to provide some guidance on where their thoughts are in balancing the capital reserve needs versus the replacement needs that are coming up versus the new inventory question," Ott said.
She presented council with the early stages of a proposal that could offer a cash incentive to residents who would be open to downsizing if they are living in homes that could be used for bigger families. And she pushed for the city to take a stronger stand with developers who ask for reductions on required affordable housing mitigation.
"It's not an afterthought and it's not a negotiation point for you as a developer applicant later in the process," she said.
She pointed to the current community outreach model for the future of the BMC West property as an example of how public engagement has improved since she took the helm this spring. She said rather than use time and resources to sketch out conceptual drawings and get feedback later, it was important to include community feedback from the get-go.
"This time we said, 'let's stop and check in even further about what is the community's expectation about this parcel,'" she said.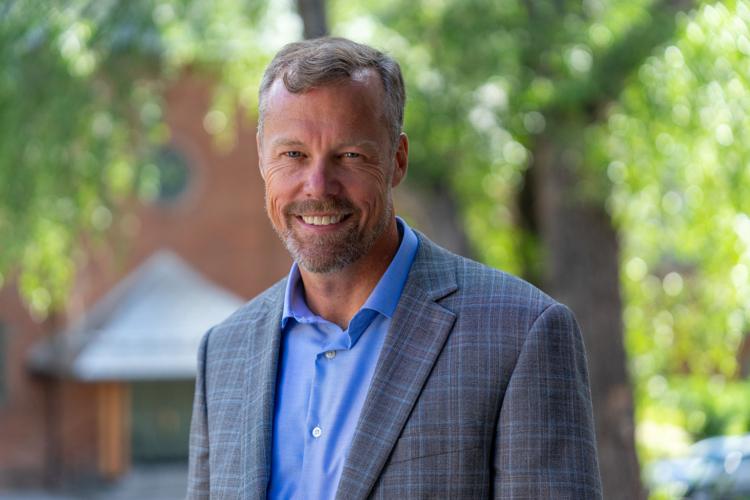 Etnyre is a former U.S. Marines officer and current CEO of Tahoe Donner. He said the California resort is similar to Aspen in its amenities, geography and lifestyle. 
For his presentation, he focused on the Aspen Idea. He commended the four pillars of the philosophy as outlined in the community plan.
"You've very elegantly described how you want to live in this community and what your expectations are of the cultural norms of this community," he said.
But said he would add a fifth guideline that emphasises the need for community engagement in achieving the Aspen Idea. He showed a graph of citizen survey data over the last 10 years indicating a growing gap between citizens' expectations and satisfaction with the local government.
"That delta is what often creates a lot of community disharmony," he said.
He said he wants Aspen to live up to its lofty goals, and not lean back and get lazy. 
"It's on the edge of its seat, it's forward leaning, it wants to be on the leading edge of so many things, and I think that takes a lot of time and energy both collaboratively and individually to help find the best way to be the best we can be as a community." 
He suggested more regular and more accessible reporting to the public regarding city goals and finances. He applauded the city for the recent hire of Tracy Trulove as communications director and said Aspen needs to do more to communicate on every level of traditional and social media.
"I think that is a great step in the right direction of an ever-growing, changing, dynamic information culture that we live in today," Etnyre said.
The public can watch yesterday's presentations online and provide their thoughts to council members through Sunday. Anonymous comment cards are available at the finance desk at the entrance to city hall. Emails can be sent to newcm@cityofaspen.com.
Council members are scheduled to hash out their top pick on Tuesday. The decision need only be made by a simple majority, though councilmember Skippy Mesirow said he hopes that whoever takes the new position will be able to know that they have full council support.
"Our aim is for consensus," Mesirow said.