An 18-year-old is suspected of two felonies — vehicular homicide and vehicular assault — and several other charges in connection with Friday night's rollover crash that authorities say caused the death of Basalt High School junior Tyler Ribich.
Jesse Grant Lloyd, of Carbondale, was driving a 2015 Mercedes C-300 with four passengers when he lost control on Garfield County Road 102 in Missouri Heights around 11:45 p.m. Friday, according to a Colorado State Patrol spokesman. As of Sunday afternoon, he was in custody of the Garfield County Jail in Glenwood Springs. No bond had been set.
State police believe the incident was alcohol-related. In addition to two felonies, Lloyd faces misdemeanor charges of third-degree assault and DUI, as well as the petty offense of illegal possession or consumption of alcohol by an underage person, the Garfield County Jail log states.
No additional information about Lloyd was immediately available Sunday. In the rural Colorado court system, individuals who are arrested on suspicion of felonies on the weekend are typically advised by a district court judge of charges on the following Monday. Also during that initial advisement hearing, the judge usually addresses the question of bond.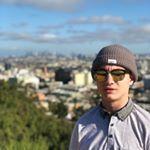 Ribich was one of four passengers in the single-car accident and one of two ejected from the vehicle. The other teenager who was ejected reportedly sustained serious injuries. Neither was wearing a seatbelt, said state police spokesman Cpl. Ivan Alvarado.
The driver and two other passengers escaped with minor injuries, Alvarado said. All involved in the crash were transported to Valley View Hospital in Glenwood Springs, except for the deceased victim, he said. 
Alvarado said that the two passengers who were not ejected were wearing seatbelts. It's not known whether the driver was wearing his safety belt, the trooper said.
In addition to alcohol, state police investigators believe excessive speed was a factor in the incident, Alvarado added. Investigators completed their work at the crash scene around noon Saturday.
Garfield County Coroner Robert M. Glassmire said in a news release on Saturday that investigators from his office had been at the scene and pronounced Ribich as deceased at 1:10 a.m. Saturday.
Ribich was "a passenger in the motor vehicle and ejected from the vehicle, dying instantly," the coroner's statement says. "Investigators do not believe he was wearing a seatbelt. An autopsy will be scheduled for early next week."
Meanwhile, the Basalt High School community continued to mourn the loss of Ribich, 16, who was recently elected to serve as "one of two head students in his senior year" following an election speech before the entire student body last week, according to the school's Facebook page.
The school is marshaling support for students and others who are grieving, Principal Peter Mueller said in an email to Basalt High parents and guardians.
"School counselors from BHS and the district, as well as local mental health professionals, will be available to help our school community deal with this loss. Mental health professionals from other schools and community agencies, as well as district staff members, will be at BHS to offer support to students and staff on Monday morning," he wrote.
Those with concerns about their children are invited to reach out to school counselors at (970) 384-5959, Mind Springs Health at (970) 945-2583 or the Aspen Hope Center at 970-925-5858, Mueller's letter said.
The letter added that the Ribich family has asked for privacy "during this incredibly difficult time." Families are welcome to send letters of support to BHS, and staff will deliver them to the family.
An outpouring of love and concern was evident on the school's Facebook page Sunday.
One woman who said she taught Ribich when he was in first grade described him as a "sweet, kind, gentle soul."
"My heart is aching for his family and community. My thoughts and prayers are with all those that loved and knew him," she posted.
Another woman offered prayers for "gentle healing — physical and psychological — for the other passengers who were in the vehicle.
"Having lost my dearest friend at age 16 under similar circumstances, I can imagine the inconsolable grief," she wrote.