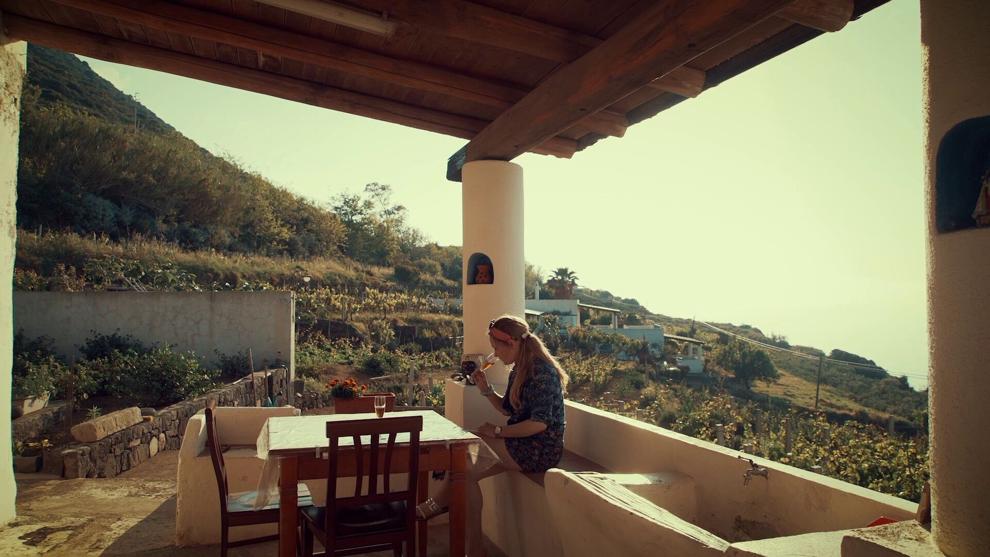 To Maddy Jimerson, wine tells a story: It tells the story of a place, the person behind the bottle and the traditions of a region, she said. Jimerson's passion for discovering the stories behind the bottle has led the female wine professional to where she stands in the industry today. 
Jimerson was named a member of the Court of Master Sommeliers in September. Being part of the 10-person newest class to have passed the required exam, Jimerson, 32, is the youngest current member of master sommeliers. She is one of 30 women worldwide to have achieved this prestigious distinction. 
"Having gotten through it, it's incredible because all of a sudden — I mean, I don't feel a huge difference in myself, I know just as much as I did before I passed," Jimerson said, "but a lot of people, especially at work and people in the field, a lot of people look up to me. Seeing me now in this role, they have a lot of respect for me." 
The master sommelier herself sees the title as a huge responsibility, and one she looks to manifest through her work on a global and local level. 
Jimerson is the wine director at Casa Tua in Aspen. She took over the Italian restaurant's wine program last year, after having been a sommelier at Cache Cache since 2016 — the year that Jimerson moved to Aspen.
The Italian wine specialist began her career in the sales side of the industry. She worked as a representative for Lyra Wine, a California-based importer of artisanal Italian wines, and went on to become the San Francisco market manager for Minerality Wines, representing both Roberto Voerzio and Bibi Graetz. 
Moving to Aspen from San Francisco, Jimerson transitioned from the sales sector to working on the floor as a sommelier. It was a completely different part of the wine industry compared to what she was used to, Jimerson said, explaining how she became enamored with the interactive component around this line of work. 
Considering her current position as Casa Tua's wine director, Jimerson said she's found herself in a place of confidence and feels as though this is exactly what she's supposed to be doing. Jimerson went into the Master Sommelier Diploma Examination with this mentality — which she credited, in part, for getting her through the exam. 
"I was able to get through it because I got to a place where I didn't feel like the title was going to make or break my career," Jimerson said. "It's important to me, though, because it's a personal goal that I set for myself."
Jimerson's motivation toward achieving the title largely spurred out of her wanting to be a leader for other females who are looking to be successful in the wine industry, she explained. Jimerson noted that the wine industry — and the beverage industry in general — has always been a male-dominated field. 
"I want to use the title for good," Jimerson said. "So, being a mentor for females in the industry and also creating a more approachable sommelier culture — you know, maki
ng wine more approachable and not something that's always put on a pedestal and out of reach."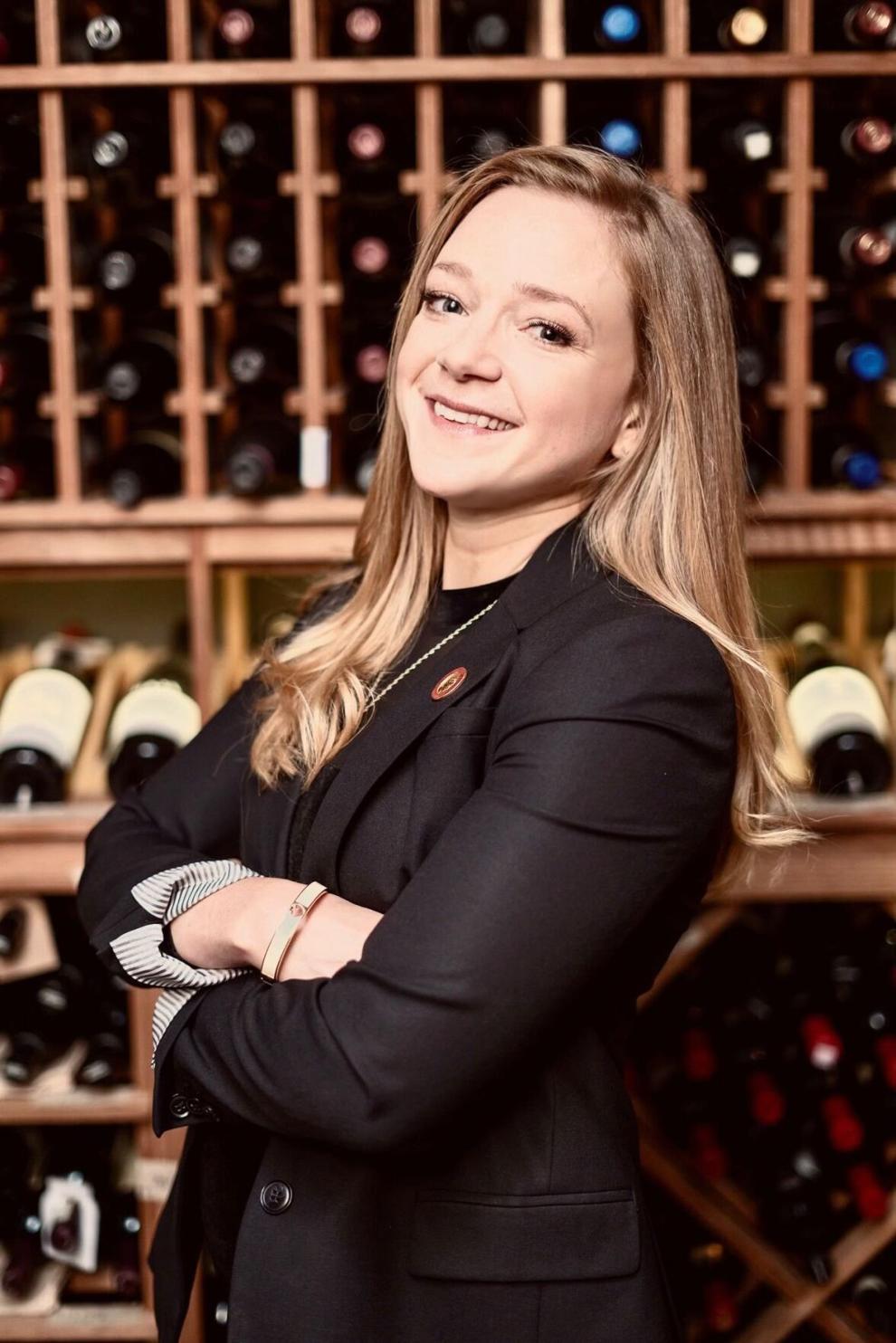 Drinking in the culture 
Wine for Jimerson was, at first, an entry point to Italian culture. She expressed how she always tells people that she fell in love with Italy before she fell in love with wine, tracing her initial love for the place back to a family trip she took to Italy when she was 9 years old. Jimerson recalled even asking her parents for an Italian language course on her 10th birthday. 
It wasn't until she was a college student at Cornell University and embarking on a year-long abroad program in Bologna, Italy, that Jimerson would discover wine to be a gateway to knowing a place. 
"It started to click because as I was spending time in Bologna, I was drinking a lot of the local wines, and I started traveling around Italy and visiting different wineries," Jimerson said. "And all of a sudden I realized that through wine, I could learn about Italian culture; I could learn about the food; I was meeting people, and it was really a way for me to get to know Italy. Wine was my introduction to Italy." 
Jimerson returned from her abroad program and started enrolling in different wine courses. She ended up graduating from Cornell's School of Hotel Administration, where she studied beverage management and minored in Italian. 
"There's something to be said about enjoying wine in the place where it's from because, as I said before, wine represents a place — it represents a specific region and a specific tradition and the people behind the bottle," Jimerson said. "And so when you're there in a region and drinking the wines, it just all comes to life." 
Jimerson works to cultivate this tangibility, to the best of her degree, at Casa Tua. She mentioned how, especially on a local level, it's important to instill a culture of keeping an open mind — from opening bottles from a lesser-known region to hosting wine-tasting dinners for which the Italian wine producer is present and can share their story with Aspen patrons.
"How I instill that more approachable aspect of wine consumption and wine enjoyment is, I start with my team at Casa Tua," Jimerson said. "Before we open, I'll pull a bottle and talk about it, talk about who made it, the name of the producer — I mean, getting them to talk about the story of the wine and not just what's in the glass, what you smell, what you taste. And that makes the wine come alive, and that in itself, I think, absolutely makes wine more approachable." 
When Aspen's restaurant scene quiets down in the fall and spring offseasons, Jimerson returns to the place that she coined her first love. She leads small private wine trips throughout Italy — the next of which are scheduled to run in Piedmont and Sicily this coming spring. 
Additionally, Jimerson works on creating a series of documentaries that focus on Italy's diverse (and often undiscovered) wine regions, as told through the stories of the winemakers. 
"The style of these documentaries is very relatable: It's more about the culture of wine versus the getting into the details and analyzing what the wine smells like or tastes like," Jimerson said. "We'll spend a few days with the producer and film the producer's story, and that way, you can learn about the region and get to know the region through the producer's story." 
From making films to guiding tours and leading wine programs, Jimerson has been telling the stories behind the bottle long before she was named a master sommelier. The industry leader now continues on a path of discovering her own story.