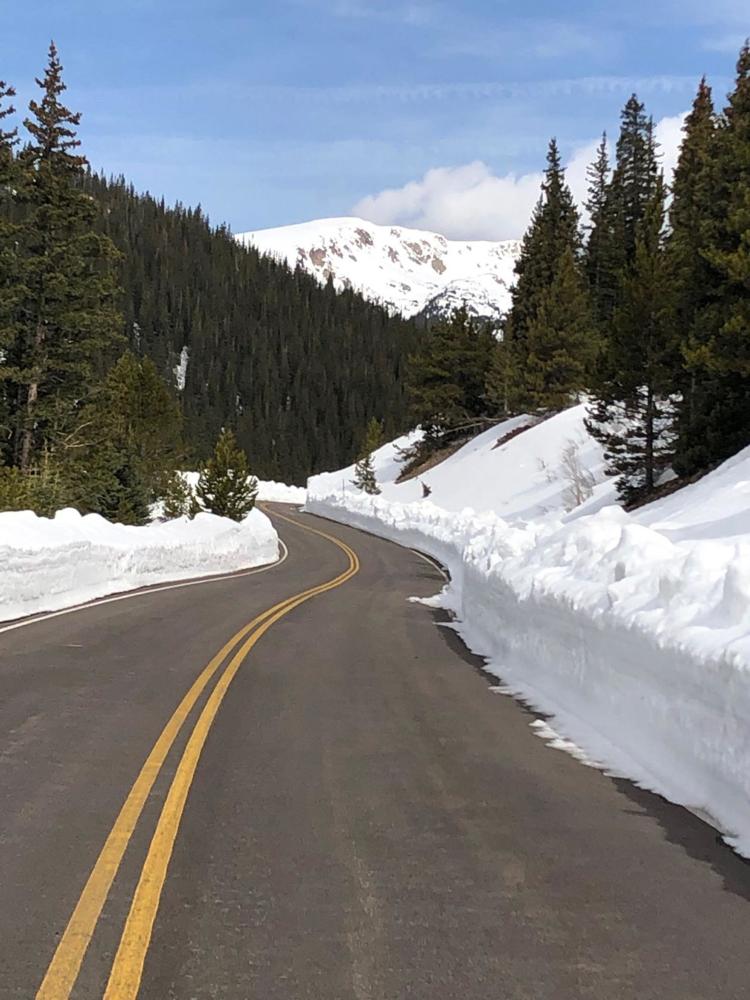 State transportation crews have cleared Aspen's side of Independence Pass up to the "top cut" section just below the summit, efforts that have greenlit the 25th annual Ride for the Pass on Saturday, May 18.
The event allows cyclists access to "one of the most beautiful road rides in America, without cars," according to an Independence Pass Foundation press release issued Friday.
Riders on Highway 82 "will enjoy close-up views of our winter-white mountains during this important fundraiser for the Independence Pass Foundation, which has been restoring and protecting the ecological, historical, and aesthetic integrity of the pass for 30 years," the release says.
The 10-mile timed bike ride, involving 2,300 vertical feet, starts at the winter closure gate 5 miles east of Aspen and finishes at the ghost town of Independence, with three aid stations along the way. There is also a 2-mile, non-timed family fun ride to the Weller Lake pullout. In addition, e-bikes — class 1, pedal-assist only — are welcome to participate as non-timed riders.
The event starts at 10 a.m., and most riders will complete the course by noon. Ride from Aspen to the start or take the shuttle from the Difficult Campground pullout area. There will be ­limited parking at the winter gate.
The famous after-party, featuring raffle giveaways and free beer and other beverages, runs from 1 to 3:30 p.m. at the St. Regis Hotel.
Registration is $45 for individuals and $75 for families for the 10-mile ride, and $25 and $50 for Weller. Register online at www.independencepass.org/ride-for-the-pass/ or in-person at the Limelight Hotel on Friday between 10 a.m. and 7 p.m.
Last-minute registration will be available for an extra $5 at the start on Saturday morning, no later than 9 a.m. for timed riders and 10 a.m. for non-timed riders.