Although nominally a non-denominational Christian church, the Aspen Chapel echoed last Sunday morning with the sounds of some decidedly non-Christian chanting.
"Innal insana lafi khusr illal ladhina amanu wa amilus salihati," intoned Sufi practitioner Camille Helminski, as part of an Islamic call to prayer.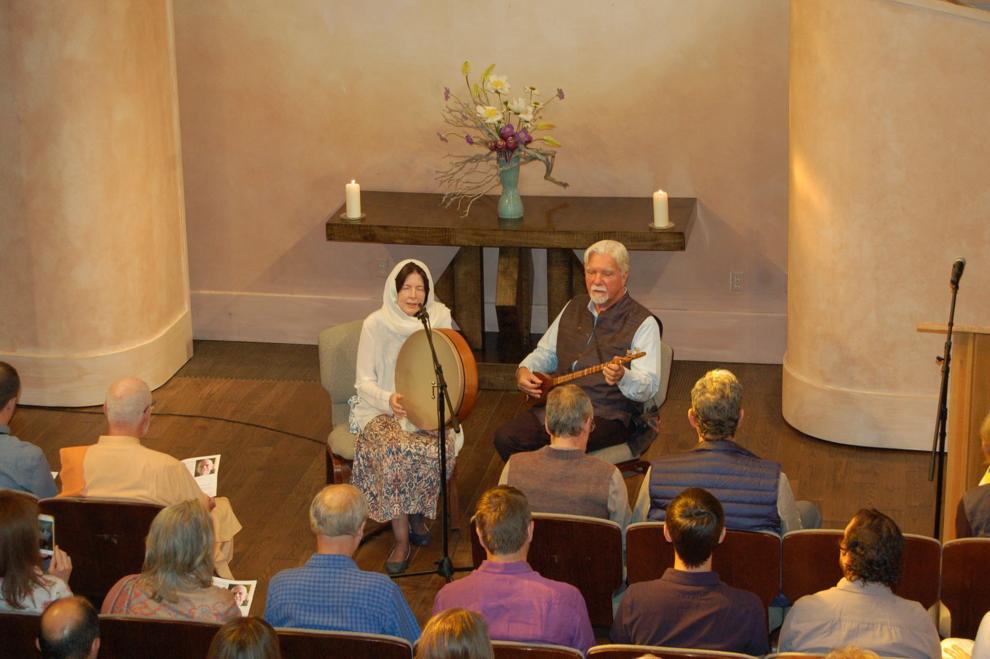 It's a phrase from the Koran that translates as "Surely human beings are in loss, except those who have faith and do the deeds of wholeness and reconciliation," and it provides a glimpse into why Helminski and other experts representing a variety of faiths had come to the chapel in the first place.
They were there for a weekend-long celebration of the legacy of Father Thomas Keating, the beloved and influential head of St. Benedict's Monastery in Old Snowmass, who passed away last October at the age of 95. It's a legacy that extends far beyond the Roaring Fork Valley and Keating's own Catholic upbringing and studies.
As one of the founders of the Christian contemplative prayer movement, Keating sought to bring an ancient meditative practice called centering prayer back into the Christian faith. Through centering prayer, Keating believed, people could develop a more personal relationship with God and, on a grander scale, help bring more understanding and love into a modern world where many human beings are, indeed, in loss.
But for Keating, who always had a deep interest in other faiths besides his own, it wasn't enough to just get Christians involved. He believed the contemplative movement could apply to people of all religions, and, to further that end, in 1984 he started the Snowmass Conferences, annual gatherings where leaders from all manner of faiths would convene at the monastery to compare notes and gain a deeper understanding of the similarities and rituals that connect them all.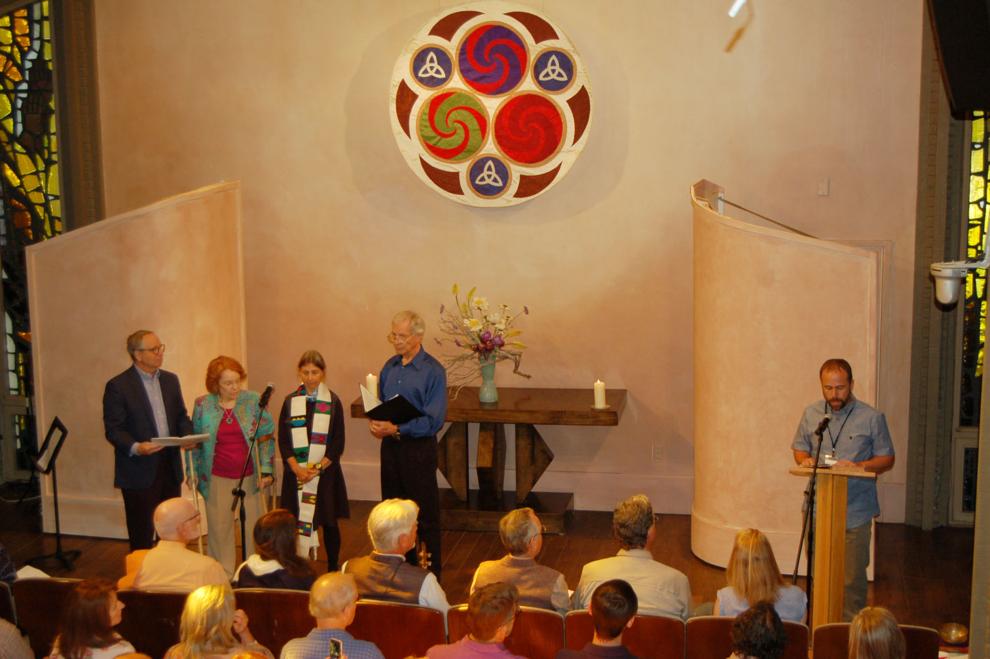 "He brought together contemplative leaders from different traditions," said Brother Erik Keeney, Keating's longtime assistant. "[1984] is when he officially did it, but from the very start of centering prayer, back in the 1970s, he brought in other traditions to help form the practice."
The inter-religious dialogues started by Keating grew to include Muslims, Jews, Hindus, Buddhists, Native Americans and others and garnered Keating fans and followers from around the world, a handful of whom were invited to Aspen last weekend for the celebration.
Among the heavy hitters present at the chapel were Helminski and her husband Kabir; Swami Atmarupananda, a leader in the Vedanta tradition of Hinduism; the Reverend Dr. Cynthia Bourgeault, a Maine-based Episcopalian priest and centering-prayer protégé of Keating's; and former Aspenite Dr. Ed Bastian, college professor, author of four books, founder of the Spiritual Paths Foundation and one of America's foremost teachers of Buddhist traditions.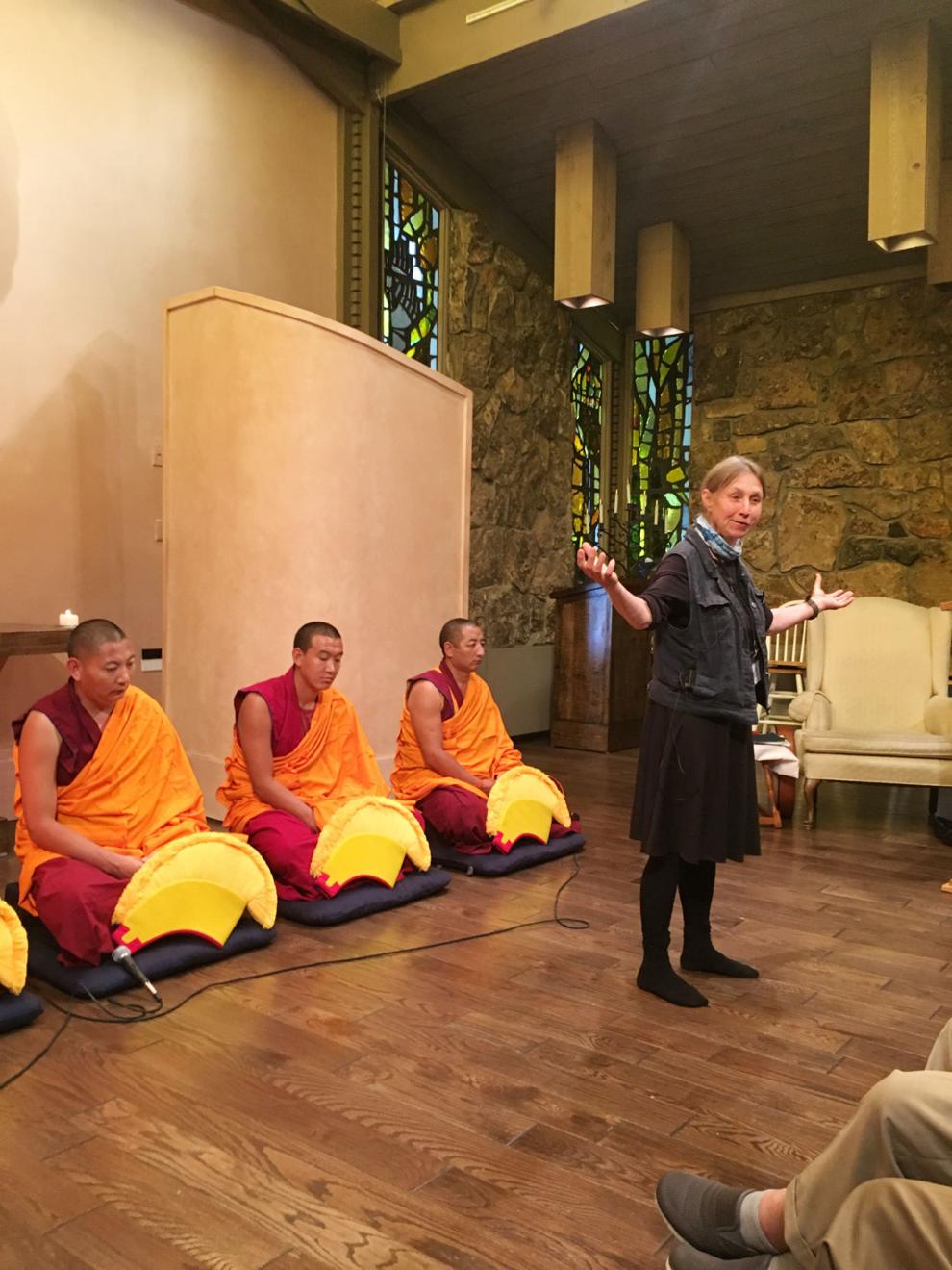 They'd come at the behest of Bourgeault and Nicholas and Heather Vesey, Aspen Chapel's minister and office manager, respectively, who felt compelled to try to help carry on Keating's initiatives.
"After Father Thomas died, there was a sense that there was more work to be done, particularly in the area of exploring what his life was about and what his legacy is," said Heather Vesey. "So Cynthia Bourgeault had this brainwave of hosting something here at the chapel that would bring a bunch of people who worked closely with Thomas in the different faith traditions to come and explore what he did with his life and really look into that through the lens of different religions and see what commonalities there are and what it means for all of us going forward."
Continuing the legacy
Also invited were a handful of what Keating referred to as "young contemplatives," a group of next-generation religious leaders steeped in centering prayer and the other practices Keating helped spearhead. Seeing a need to help foster inter-religious dialogue between younger practitioners, Keating first called for a mentorship program that functioned as an adjunct to the Snowmass Conferences for the last decade. The idea was that each of the elders involved in the conference would invite a young person from their tradition to come experience the dialogue process.
Building on that, Keating helped organize a New Contemplative Leaders Exhange in August 2017 that was successful in getting many up-and-coming leaders on board with his beliefs and helping to spread his ideas on inter-spirituality, connectedness and the power of meditative contemplation. They're effective tools to help combat many of the divisions plaguing the world today, and if you believe one of the young contemplatives who spoke on Sunday, they're beliefs that are taking root everywhere.
"I do think it's spreading," said Matthew Wright, a New York-based Episcopalian priest who also studies the Mevlevi Sufi traditions championed by the likes of the Helminskis. "Diverse cultures and religions and peoples are encountering each other at a level that we've never seen before because the world is becoming increasingly interconnected, and so I think it's necessary for the ­traditions to meet each other, encounter each other and be transformed by each other. I think there's great hope in that for the world."
It's a feeling echoed by Bastian, who encounters young people every day in his role as a professor of religious studies, Buddhism and meditation at Antioch University in Santa Barbara, Calif.
"When I'm teaching my undergraduate classes, I ask everybody in the class to raise their hand if they've done any kind of meditation, and almost everyone raises their hand," he said. "Twenty years ago maybe one person would have raised their hand, so the mindfulness movement has exploded."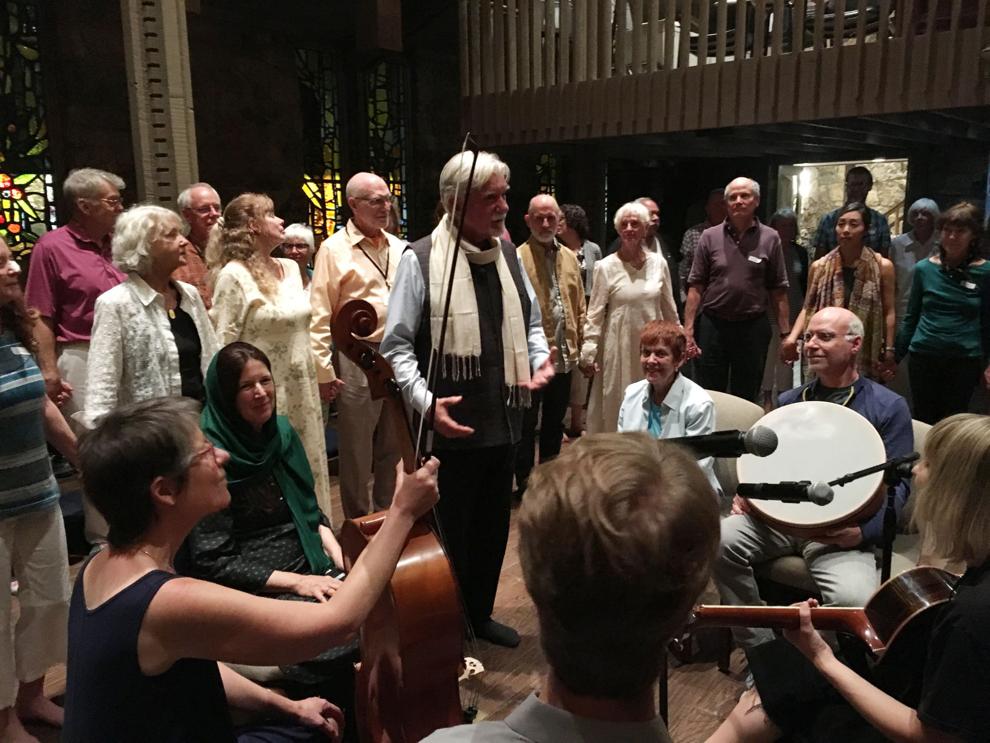 And the reason for that explosion, according to Bastian, is quite simple in these troubled times.
"People are stressed," he said. "They want to find a way to center themselves, to become more calm, to become more effective, to be in ­deeper, heartfelt relationships with each other. They're looking for an antidote to what's going on."
It's in that search for an antidote, that digging deeper into one's spirituality, in whatever form, that we can find a way to replace hatred with love, according to Wright.
"As you go deep into your own tradition and you're transformed by your tradition, it transforms you into love," he said. "It transforms you into compassion. It transforms you into understanding, and so whichever tradition you're going deep into, you all meet in that deep place of love."
It's an understanding that is very personal on one level but also has implications on a global scale.
"It's a sense of community that's important," said Nicholas Vesey. "That's the direction it's going: toward realizing that we are one community, that China's problems are America's problems, and America's problems are China's problems. If we can help solve each other's problems through developing the wisdom to do that, that will be a major shift. We can model that in the traditionally divisive area of religion, and I think that's what we're trying to do: to ­model community."
A state of transcendence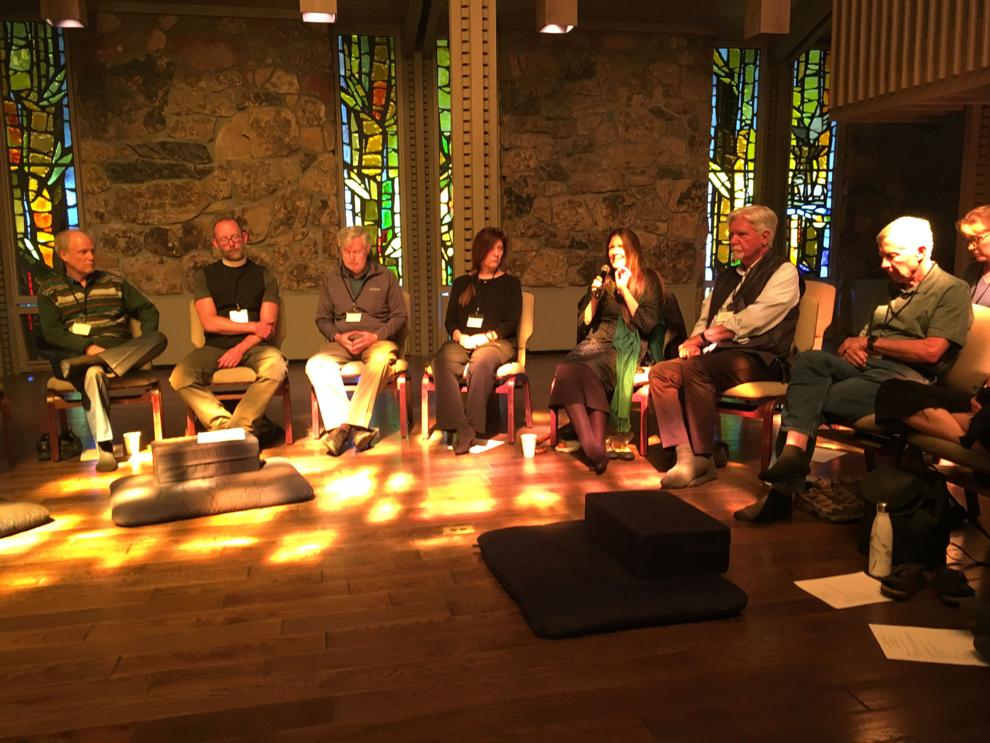 The idea of different religions coming together over common ground was easy to believe on Sunday morning, when Helminski's Islamic chant was followed by a Hindu one from Swami Atmarupananda and then a Buddhist one from Bastian and finally a Christian one led by Keeney. To a lay person with little background in the various faiths, it would be easy to confuse the four. They sounded similar, and their aims were all alike, as outlined in a reading from Bede Griffiths' "Return to the Center" that was handed out to those in attendance.
"The goal of each religion is the same," the paper read. "It is the absolute transcendent state, the one Reality, the eternal Truth, which cannot be expressed, cannot be conceived. This is the goal not only of all religion, but of all human existence — whether they like it or not, all men and women are continually attracted by this transcendent Truth."
It's a truth that Keating believed was universal, that made no distinction between faiths. Each, in his view, was just a different means of arriving at the same point. Heather Vesey likened it to a bicycle wheel, with each religion represented by a spoke. At their edges, they may seem to be apart, but they all meet in the middle of the wheel at a place of not just understanding each other's traditions but actually loving them and learning from them.
That's what Keating sought in his life, and it was fully in evidence Sunday given the bonhomie shared by people from all over the country whose only readily evident connection was the relationships they'd formed with Keating. The late father was, according to Keeney, too humble and self-effacing to ever wish for the kind of attention he received Sunday, but at least one speaker thought Keating would have been pleased nonetheless.
"I think he would be smiling," said Wright. "That twinkle in Thomas' eye would be twinkling. I think he would just be thrilled to see people continuing to come together in friendship, continuing to carry the contemplative legacy, continuing to carry the inter-spiritual legacy onward. This is what he gave his life for. This was his whole life, and it's had such an impact on the world."