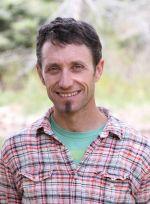 A celebration of life for Arin Trook will be held on March 20.
Trook was killed in an avalanche near Ashcroft in January while on a hut trip. He was the education director for Aspen Center for Environmental Studies, which set up a GoFundMe for Trook's family following the accident. As of March 12, the fundraiser had raised $108,505.
The celebration will be held at the Aspen Chapel at 4 p.m., with a pie potluck following. The event will also be live-streamed on the ACES website, and live-streaming events will be held at the Aspen District Theatre at the Aspen Elementary School and Crystal River Elementary School in Carbondale. The invitation for the celebration encourages people to attend these events as seats are limited at the Aspen Chapel.