As the Red Brick Center for the Arts transitions from of a facility overseen by a volunteer board of directors to a department within the city of Aspen, its current and former leaders have been giving a good deal of thought as to what makes the place special and what it takes to run a community arts center.
The Red Brick Council for the Arts, which led a campaign 25 years ago to purchase the former school house and had run the facility ever since, in June 2017 found itself to be the victim of financial fraud allegedly perpetrated by the director the council had hired and worked with since 2013. Despite having been taken for an estimated $159,000 in the form of fraudulent business loans applied for, extra payroll checks cashed and bogus credit card transactions, some of the council's board members can still muster good things to say about Angie Callen, whom they credit with energetic leadership and a growth in arts programming. Still, the sting of misplaced trust runs deep.
After Callen was fired — she is currently facing four felony charges — the Red Brick found itself in a difficult limbo. The allegedly stolen funds left the council short on resources to make it through the summer, leading some board members to pour in their own money to keep the programs running. That money, too, eventually ran out, and the city declined to release a $30,000 grant that the council relied upon as part of its annual fundraising cycle. The city of Aspen stepped in around the first of the year and Sarah Roy, who the council hired as interim director after Callen was exposed, became a city employee. The city provided funds to maintain programming that includes summer kids' camps, adult art classes, open house gallery exhibitions and seminars conducted by artists in residence.
Last month, Aspen City Council approved a plan to make the Red Brick an ongoing part of the parks and recreation department, providing $80,000 from the general fund for 2019 to subsidize the facility's $528,000 operating budget.
The unique facility, which houses offices for numerous local nonprofit organizations and provides rehearsal, studio and exhibition space for local artists, is now at a crossroads. The city, under Roy's leadership, looks to continue operating the facility as a community-driven space for creative collaboration. Roy described her first year on the job as focused on evaluation — getting to know the tenants and the programs and understanding the Red Brick's role in the community. The overwhelming feedback so far, she said, is that the hundreds, if not thousands, of people who interact with the Red Brick in some way each year love the facility dearly.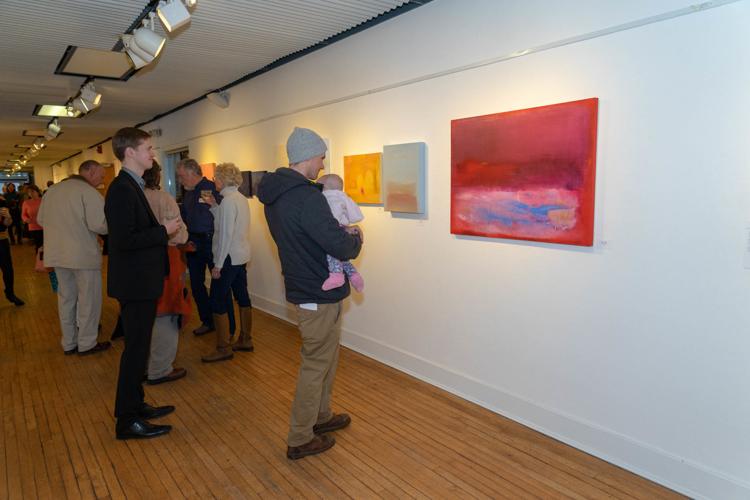 Roy noted the growing nationwide prevalence of co-working spaces, where entrepreneurs share open offices and find their creative juices multiplied. The Red Brick pioneered that model before it was much of a thing, she said. Going forward, she said her goal is to build on that spirit.
There is something special about a place that brings artists and charitable nonprofit organizations together, she said. (Red Brick tenants include The Buddy Program, Aspen Words, Aspen Film and Jazz Aspen Snowmass.) Practitioners in both fields are driven by a sense of purpose and wanting to make the world a better place, she said.
"They really are intertwined," Roy said, rejecting the notion that building operations and programming could be better run separately.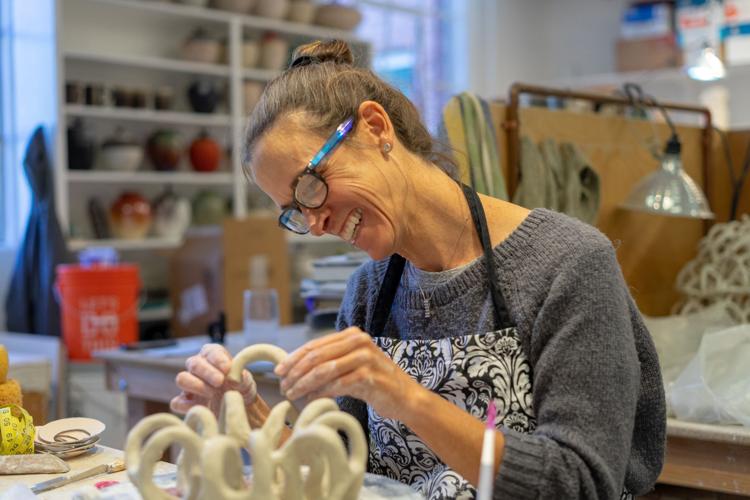 Making arts available
The Red Brick Council finds itself challenged. Its members had hoped to continue having a direct role in shaping the center's programming but have had limited interactions with the facility since the city took over. As a volunteer board with 12 to 15 members, they see themselves as more in touch with the local arts community than a government agency could ever be and are left wondering what is lost without their leadership.
They are also protective of their legacy and concerned that the unceremonious manner in which their tenure running the facility came to an end has led to misperceptions and an under-appreciation of what the council did for 25 years. Creativity and hard work on the part of the board kept the building functioning and the programs running, said Jackie Kasabach, the council board president.
Creating the conference room and well-lit lobby on the building's west end was a council project, for which the city of Aspen provided a loan. "We paid back every penny," Kasabach said. The board did all its work based on a 10 percent management fee negotiated with the city, plus grants and fundraising.
Said board member Lynda MacCarthy, "We had a committed group that wanted to make arts available to the public and be a community asset."
She added later, "I guess what I feel is we created this whole thing and they just swept us away."
Toney Thomas, another board member who is also an artist in residence at the facility, said the council was a unique group focused on promoting local arts and artists.
"I am really proud of what we did. It breaks your heart to see it all explode," she said.
Concerns expressed include a perceived drop off in energy and programming. The hallway gallery — perhaps the premier space in Aspen for regular local artist exhibitions — debuts new shows every six weeks instead of monthly. The popular Plein Air festival, which invited artists to town to create landscape paintings, did not occur this year.
Roy said that the gallery exhibition schedule was shifted from an every-month to every-six-weeks turnover because of a desire to give the shows a longer shelf life and create more programming around them. The Plein Air festival, which requires months of advance planning to get off the ground, as well as an investment of significant funds to produce, did not happen this year because of the shakeup, but it could come back in the future.
A committee structure that evaluates applications from artist-in-residence aspirants and artists looking to be a part of the next gallery exhibition remains in place, Roy said. She is still working on a structured volunteer program but plans to have one established in the future.
The city of Aspen, and specifically the parks department and city manager's office staff, has been an asset in the evaluation phase Roy has been conducting in her first year as director of the Red Brick, she said. She credited in-house financial analysts and marketing teams with helping set a new foundation for the facility.
Having a board with diverse talents and interests is important and establishing one with an advisory role at the Red Brick is a possibility going forward, she said.
Supporting local artists is at the top of Roy's list in terms of the benefits the Red Brick brings to the community. By providing affordable studio space and rental rehearsal and conference rooms, as well as regular gallery exhibitions, the Red Brick supports a class of working artists that may not otherwise have a foothold in Aspen. The result, she said, helps to provide a diversified local economy.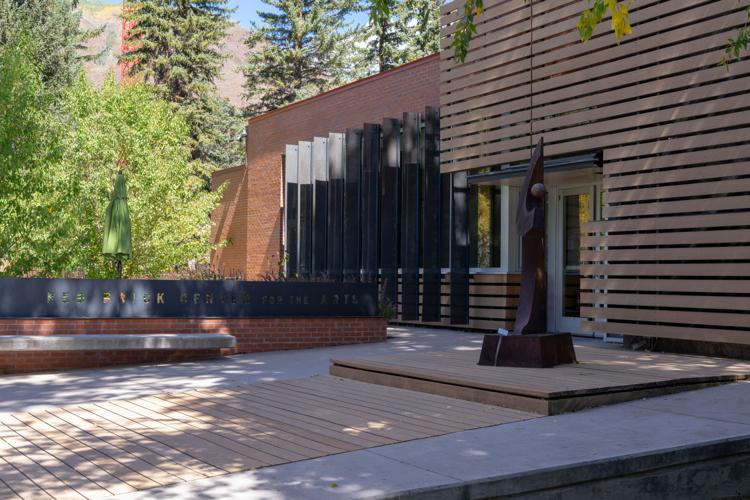 Responsible parties
Sara Ott, the assistant city manager in charge of overseeing the Red Brick's transition into a city department, said that the city is open to hearing any proposal the Red Brick Council would care to make as far as continuing to stay involved in the facility. She said she has yet to see anything concrete.
Their role in the future could be best suited as a "friends-of model," providing supplemental programming and fundraising above and beyond what the city has going, she said.
"We welcome their input on what they want to see" for the community arts center, she said. However, to have a third party come in and deliver programming, there has to be a "strong proposal," Ott said.
"Where are they in terms of leadership and structure, and the finances to deliver [programming] — those are important things before we can say come on in," Ott said.
She added a note of caution to nonprofit boards, imploring anyone involved in one to do all that they can to avoid being taken advantage of in the way things went down at the Red Brick. Ensuring regular oversight of organizational finances and implementing measures like a requirement for two signatures on checks drawing from bank accounts should be a part of every board's responsibilities, she said. A lack of such oversight can lead to a board's mission being "tainted," Ott said.
"That's what happened — their mission has been tainted by an alleged significant theft. It made them unable to do what they wanted to do, which is offer arts programming."