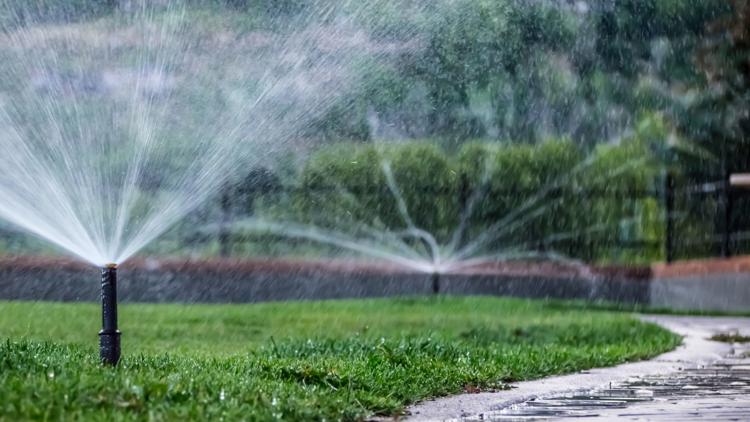 City officials are recommending that Aspen City Council lift water restrictions enacted a year ago when the area was experiencing drought conditions.
Things have changed and officials with the public works and utilities department feel that the restrictions, which limit outdoor irrigation and impose surcharges on large water users, are not necessary going into this summer.
"Conditions in our watersheds continue to look favorable," says a memo to council members. The memo notes that the amount of "snow-water equivalent" on Independence Pass is at 146 percent of average.
"The cool, wet spring has helped to maintain snowpack and we anticipate above-average runoff," the memo states.
Snowmelt runoff is expected to increase in the next week as temperatures rise and the Colorado Basin River Forecast Center predicts that flow in the Roaring Fork River during the current runoff season will be between 110 percent and 130 percent of average, the memo says.
While much of the state, including portions of Pitkin County, was under a drought advisory last year, conditions have drastically improved this year, with only a band of "abnormally dry" conditions in the south-central portion of the state.
As the dry weather persisted last summer, Aspen elevated its water restrictions to "stage II" in August, and those restrictions are technically still in effect.
They include a prohibition on watering lawns more than three days per week; a prohibition against watering native areas more than two days per week; a prohibition on watering lawns between 10 a.m. and 6 p.m., and at any time while it is raining; a prohibition on watering lawns, landscaping or amenities resulting in ponding or the flowing of water onto paved surfaces; and a prohibition against washing sidewalks, driveways and patios with a hose, pressure washer or power washer. Water users also were required to repair leaking irrigation systems.
All water use was down 12 percent last August compared to the same month in 2017, the city reported, indicating that the public took the restrictions seriously. The cut was all the more impressive considering that natural precipitation was down by nearly one-third.
In a work session earlier this spring, council members voiced support for using the municipal code to encourage some of the water-restriction practices regardless of drought conditions.
A task force of city staff working on water issues will continue to meet throughout the summer to incorporate lessons learned from last summer and provide recommendations for updating Aspen's Water Shortage Ordinance, the memo says.