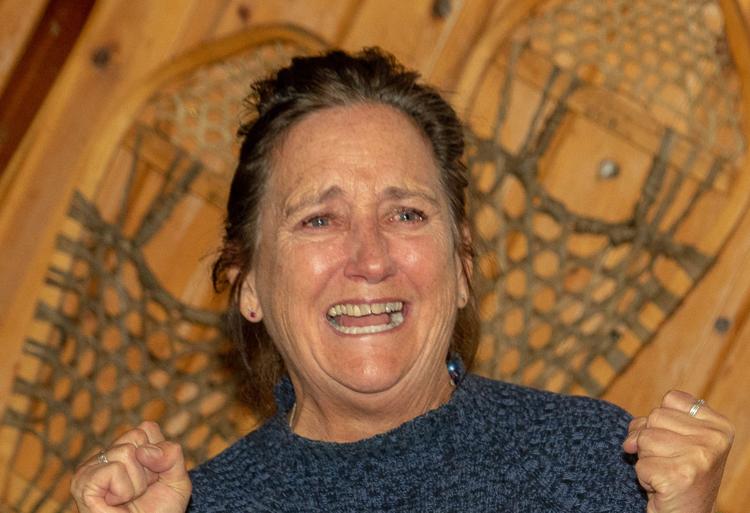 Patti Clapper cruised to an easy victory Tuesday to earn her fifth term as a Pitkin County commissioner.
"I'm ecstatic," Clapper said, citing not only her projected large margin of victory, but also that "there were so many ballots cast in Pitkin County, almost 10,000 if not more. That's huge."
Clapper garnered 4,661 votes to best Aspen businessman Rob Ittner, who earned 2,917 votes, or 62 percent to 38 percent, with roughly 80 percent of the votes counted as of Tuesday night.
"One of the big things for me was I worked really hard and I had a lot of supporters for this campaign," she said. Clapper commended Ittner for his tenacity this campaign season, including praising him for campaigning nonstop during inclement weather.
Ittner said Tuesday night he was disappointed after what was otherwise a "thrilling campaign. The response was, in my opinion, tremendous." He was surprised at the vote tally because "I did feel my support was really strong this time."
Four years ago, Clapper beat Ittner by a margin of 56 to 44 percent, and since 1999, the district has been represented by either one of the two candidates.
Clapper won three consecutive terms before sitting out an election in November 2010 due to term limits. Ittner won the District 1 seat during that time, though Clapper returned four years later to beat the then-incumbent.
Ittner said he sent a congratulatory text to Clapper.
The first phone call that Clapper, a Democrat, made was to a Republican, her 93-year-old mother in California. "I come from a staunch Republican family in California," Clapper said with a laugh. "They supported me."
While not always at ease knocking on constituents' doors and interrupting their day, Clapper said her campaign strategy was to drop off material at homes and give recipients the opportunity to contact her with questions about Pitkin County or state ballot issues.
"A lot of people this election wanted to be informed. I think that's amazing," she said, pointing out that voters seemed to be closely reading their state Blue Book on election issues.
As Clapper heads into her 17th year in office, she noted, "What I am is a representative of the people of Pitkin County, not a professional politician.
"I look forward to the big issues that will be coming before us, including the airport, public lands and some down time in the economy. It's looming in the near future," Clapper said.
Ittner, who recently signed a contract to sell his two local restaurants and a cooking school, said his future is bright, if unclear, at this juncture.
"The opportunities that have come forth are amazing. When I put my restaurants on the market, I did it to explore what possibilities are out there. And numerous possibilities came forward, though I have to close some doors first," Ittner said. "I will find ways to put myself out there as a leader and a community member."