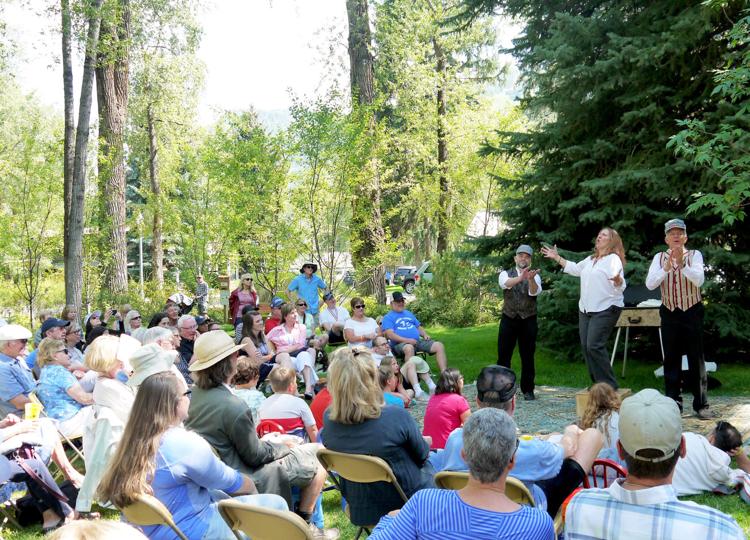 Though it sounds more like a respiratory disease than a drink, the Aspen Crud is definitely something you want to catch.
In medical terms, you could call it a bourbon-spiked vanilla milkshake. In layman's terms, you can call it delicious. You can also call it an Aspen icon whose history in town predates skiing, the Paepckes, the 10th Mountain Division soldiers and virtually everything else but mining.
The Crud comes from a quieter time nearly a century ago when Aspen's population was about 1,265 people, roughly a quarter of what it had been 30 years earlier. Prohibition was the law of the land, but the workers at the Hotel Jerome concocted a way to circumvent regulations.
"Back during Prohibition (1920-1933), all the town's bars and pubs had to find other ways to subsist," said Aspen Historical Society history coach Mike Monroney. "The bar in the Hotel Jerome was converted into a soda fountain. So the story is that you'd bring your family in on Sunday afternoon and get vanilla milkshakes for the kids. Some unseen signal would go between you and the soda jerk, and he'd reach under the bar and pull out some hooch and add it to the milkshakes for the adults."
And so, from the four simple ingredients of milk, ice, ice cream and hooch was born an Aspen mini-tradition that survives to this day in the place where it all began. Walk in the J-Bar right now, pick up a menu, and you'll find the Crud in the "Specialty Cocktails" section for $14.
And, really, that's the correct way to enjoy one: at the Jerome. You want to be saddled up to the old bar, soaking in the history and enjoying your shake with what Monroney called "just about the best marinated black cherry you've ever had." But if the price tag is a little more than you're looking for and you can live without the cherry, today's your day to get a discounted Crud that will feel almost as old-timey.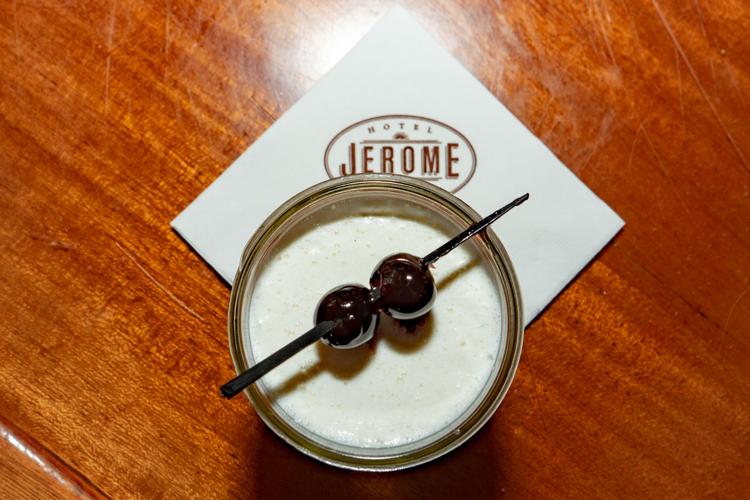 The Aspen Historical Society will be whipping up $5 Cruds (and $3 ice cream bowls) from 2-4 p.m. today at the Wheeler/Stallard Museum as part of the society's otherwise-free annual Ice Cream Social, a beloved family-friendly tradition with a long history and colorful origin story of its own.
"The legend goes that in a town that stored ice from ponds and lakes for refrigeration when the weather turned warm, in sort of a bittersweet celebration, when the ice ran out you would use whatever was left to make ice cream," said Monroney.
The Ice Cream Social has been keeping such a late-summer celebration alive for at least the past 40 years, although it wasn't always quite as popular as it is now. In fact, just a few years ago, dwindling numbers had the event on life support until it received an injection of the same medicine our Prohibition-era forebears relied on.
"We were having a hard time getting people to come; the ice cream wasn't enough of a draw," said Monroney. "I said, 'We've got the ice cream. Why don't we bring in a couple of blenders and a couple of bottles of whiskey and start making Aspen Cruds?'"
The historical society also added its popular live performance "A Briefly Complete History of Aspen" to complement the ice cream, Crud and kids activities, and thanks in part to hooch, the event's numbers have rebounded swimmingly. This year, in addition to all of the above, there will be live music before the performance courtesy of students from the Aspen Music Festival & School.
So head out to the museum, be entertained, learn some history and get yourself Aspen's original adult milkshake. It'll only be available at a discounted price for two hours this afternoon, so catch the Crud while you can.