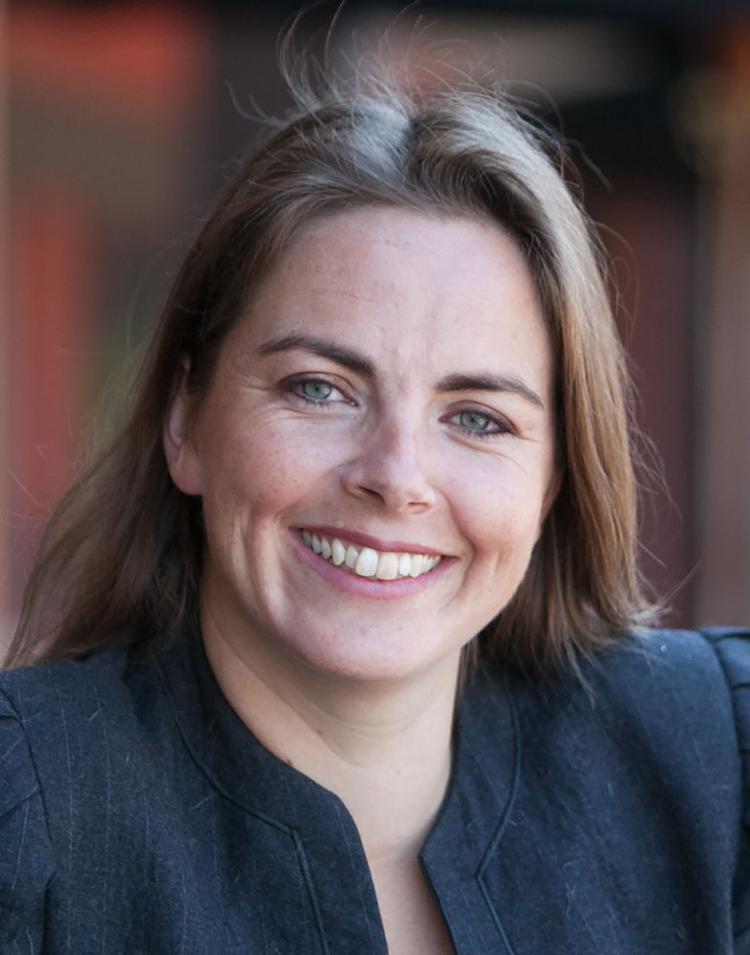 State Sen. Kerry Donovan's health-care legislation is making headway this week in Denver.
On Wednesday, the state Senate's Health and Human Services Committee voted to advance two bills sponsored by Donovan, D-Vail, that take aim at the high cost of health care in Colorado. The bills have been touted as a movement toward creating the first state-run health-insurance option in the country.
Senate Bill 4, titled "Address High-Cost Health Insurance Pilot Program," passed committee muster with bipartisan support. It addresses costs by modernizing laws that allow health-care cooperatives to incorporate consumer protections, such as coverage for pre-existing conditions. It also encourages consumers to negotiate rates on a collective basis directly with providers.
"Coloradans take care of each other, and cooperatives will empower people to come together and take action to address the high cost of health care," Donovan said in a prepared statement. "Co-ops are member owned, so the focus isn't on profits, but on getting people the care they need."
Donovan is the Senate sponsor of House Bill 1004, which also found favor with the Senate health committee on Wednesday. Considered a companion to the aforementioned Senate bill, it proposes to study how to leverage existing state infrastructure to create a publicly supported insurance option, delivering affordable health insurance across the state.
Titled "Proposal for Affordable Health-Care Option," one of the bill's House sponsors is state Rep. Marc Caitlin, R-Montrose. The bill already has passed the House with bipartisan support, Donovan's office noted.
"This is a reset for health care in Colorado," Donovan's statement said. "No state in the nation has implemented a statewide public option, but Colorado has taken an innovative and responsible approach to do so that will increase competition and deliver affordable, accessible health care to Coloradans all across this state."
Both bills will now head to the Senate Appropriations Committee for consideration, Donovan's office said.
Donovan, whose Senate District 5 includes Pitkin County, spoke with the Aspen Daily News this week about the two health-care bills and other legislation she is sponsoring during the current session of the Colorado General Assembly. The legislative session began Jan. 4 and is scheduled to adjourn on May 3.
"I've been focused on Senate District 5 and I'm really excited to get stuff across the finish line for my constituents," said Donovan, who was re-elected in November after handily defeating her Republican challenger, Olen Lund of Paonia.
Donovan said she was hopeful the legislature will make progress this year on health-care legislation that will benefit residents of the high country. According to the state Division of Insurance, health-care premiums in the Western Slope region are among the highest in the nation.
Democrats were the minority party in the Senate during Donovan's first term. Now that they control the upper chamber, many progressive causes are expected to advance over the next few years.
Donovan is expected to be a leading voice for those causes. She has a top leadership position within the party, having been chosen to serve as Senate majority whip just a few days after winning the Nov. 6 election. She also chairs the agriculture and natural resources committee and has a seat on the transportation and energy committee.
"It really is a pleasure to work [on the concerns] I've heard from constituents over the past four years," she said. "To return to the capitol in a leadership position and to be the voice of Senate District 5 is an honor every day."
Other legislative items
Donovan also provided a brief rundown of the mid-session status of other bills she's championing.
The Vail Democrat also is the Senate sponsor for House Bill 1168, titled the "State Innovation Waiver Reinsurance Program." The program would provide funding for the most high-risk individuals in the health-care system, thus taking those cases out of general insurance pools. A Division of Insurance estimate shows that the program could lead to a 20 percent decrease in premiums.
"This legislation reflects one of our biggest priorities in the Senate and the most prominent concern I have heard from voters: the need to lower health-care costs across the state. Simply put, this bill will have a real and immediate impact on Coloradans," Donovan said recently.
The bipartisan bill is expected to be discussed on Friday by the House Appropriations Committee.
Senate Bill 78, "Open Internet Customer Protections in Colorado," seeks to advance the cause of net neutrality. Donovan said the goal is to ensure that broadband infrastructure funded by state taxpayers will adhere to fair and open internet practices.
On March 6, the bill passed the full Senate along party lines. It's now pending before the House State, Veterans and Military Affairs Committee. Donovan is co-sponsoring the bill with state Sen. Jeff Bridges, D-Arapahoe County.
"Private companies that use state dollars to build out their broadband networks shouldn't dictate who gets fast internet and who doesn't," Donovan said. "Coloradans rely on the internet every day and deserve the same level of access to those networks, no matter what corner of the state you live in."