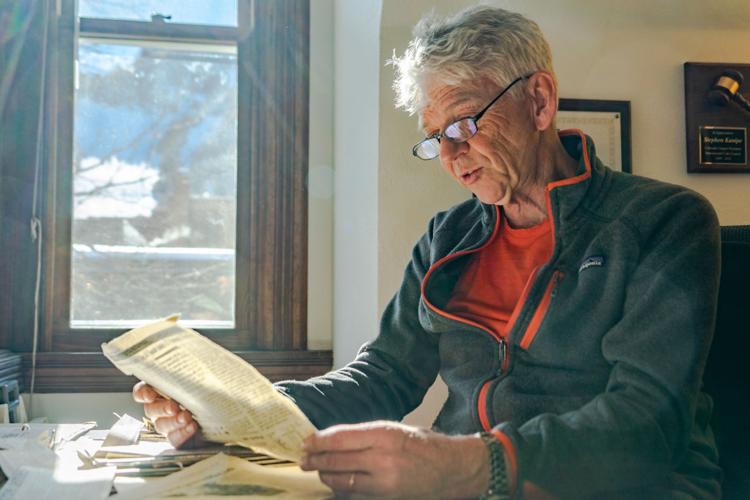 Stephen Kanipe never intended to move to Aspen.
"I stopped here on the way to California," he said of a fateful summer day in 1974. "I was a hippy on the road, my man."
However, the North Carolina native making his first trip west of the Mississippi River soon realized that "this was the coolest place I had ever seen" and those California plans didn't amount to much.
Kanipe, who will soon be retiring as the city of Aspen's chief building official after 30 years in the office, got his first job in town answering a help-wanted ad seeking a "renaissance man." He wound up helping Bob Lewis finish the Wildwood School, forming the basis of a long relationship where Lewis served as an "eco-green building mentor."
Kanipe was already interested in earth-friendly building techniques. That grew as he built passive solar houses in the late '70s, witnessed the shakeup of the OPEC oil embargo and took a solar energy class around the same time at Colorado Mountain College.
A number of odd jobs, a college education and two kids later, Kanipe found himself recruited to join the city of Aspen as an entry-level plans examiner. He had earned a degree in architectural technology, but found the plans he submitted to municipal officials coming back bleeding with red lines.
"I needed to know what the building code was all about," Kanipe said of his interest in coming to work for the city.
It was 1989 and Aspen was booming. Large hotel projects were coming on line, leading a new wave of commercial and residential construction.
"Gish hires like mad, gets four new staffers in time for crush," reads the April 11, 1989 Aspen Daily News headline, above a story that mentions Kanipe's beginnings with the city (Bob Gish was the lead building official at the time). It is one of dozens of clippings he has collected over his tenure, documenting milestones, highlights and a few lowlights. Some of the clips were spread out from an open folder on his desk in city hall during the lunch hour on Thursday.
"We were all on the three-year plan," Kanipe said. "Then I thought, well maybe five years.
"I am kind of the last man standing," he said, 30 years later, reflecting on the colleagues that he started his career with in the city.
It has been a distinguished career and Kanipe, who became the chief building official of what was then a joint city-county building department in 1995, is leaving with his head held high, reflecting back on "an entire string of initiatives."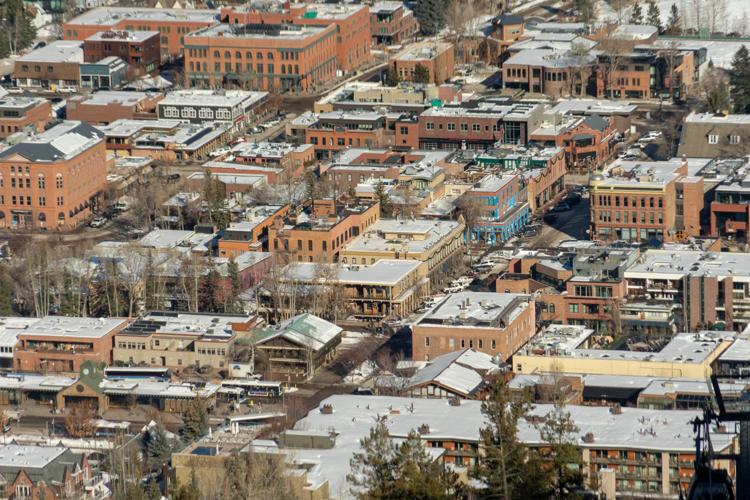 Foremost among those is the ever-evolving work on energy efficiency building codes and the creation of the Renewable Energy Mitigation Program (REMP).
It all started in the mid-1990s, when Pitkin County commissioners became concerned about the energy use generated by large homes with snow-melting driveways and outdoor pools and spas. Initially, property owners wanting such excesses were required to provide some form of on-site renewable energy, but that wasn't always feasible, leading to contractor and developer pushback.
Kanipe, along with Randy Udall and others, was instrumental in establishing a new framework, which encouraged on-site renewables and hyper-efficient buildings, but also gave property owners the option of paying into a fund when they could not provide on-site solutions. REMP was born in 2000 and to date it has delivered millions in grants to energy efficiency projects throughout the region, saving millions of dollars in energy costs.
"That was one of the great things to be involved with," he said.
Innovations that Aspen establishes in its building codes are often exported to other communities (Park City and Martha's Vineyard have established programs similar to REMP). Kanipe's service on national and international committees and councils that write building code standards helps facilitate this.
One example is snowmaking controls. Basic systems have a simple on/off switch, while others sense only temperature. The city requires more sophisticated sensors that monitor both temperature and moisture. No matter how cold it is, the sensor must detect moisture for the system to turn on. Otherwise, on a clear, cold day long after the storm has passed— common in a Colorado winter — snowmelt systems will be cranking away uselessly.
"That's what they did for years. We said that is unacceptable," Kanipe said. Such standards are now written into the codes Kanipe works on with national councils.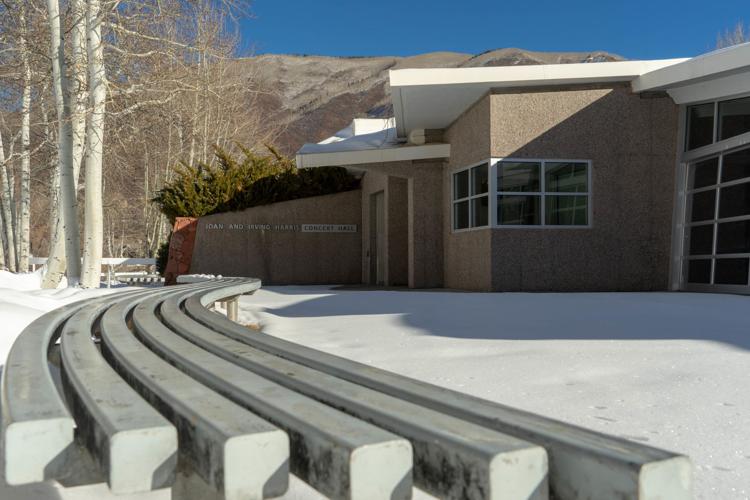 "I only get a glimpse about how special we are when I go out to meetings around the county," Kanipe said. "There are a lot of comments and observations on how some folks who are more than 125 miles away want to be like us."
The city's leadership challenges the staff to come up with big ideas and make them work, "and that has been a great atmosphere to work in — it has been for me. I still like it."
Central to the enjoyment Kanipe has found in his job over the years is the nature of building and planning in Aspen. Despite being a small town, the caliber of the work is world-class, he said.
"We have a very sophisticated architectural and design community that is willing to make most any concept come together and materialize. It's creative and fun to work with," he said.
Among his favorite projects are renovations of historic buildings including the Wheeler Opera House, Hotel Jerome and Sardy House.
"We do some great work with our historic resources," he said.
Harris Concert Hall on the Aspen Meadows campus is among the buildings he appreciates most for its uniqueness and creativity in design.
"Acoustically the building itself works like a violin, the way the materials inside are tuned," he said.
Building codes here are sophisticated and reviews are thorough. Getting through building, planning and engineering isn't always easy for private contractors. But Kanipe said that permits that are "compliant and complete" are reviewed in a manner "that I do consider timely." The department is always working to minimize those review times, he said.
Among the lowlights Kanipe has experienced was the 2008 tragedy when the Lofgren family of Denver — Parker and Caroline and their two children Owen and Sophie — died in a Pitkin County home they were renting from carbon monoxide poisoning. A defect in the recently-built home's snowmelt system was blamed and a grand jury in 2010 brought criminal charges against two former government building inspectors — one of whom worked for the city — who allegedly signed off on the home and against a plumbing and heating contractor who allegedly improperly installed the boiler. The charges were later dismissed after a judge ruled they were brought outside the three-year statute of limitations. A civil suit was settled in 2013.
The incident was a reminder of what's at stake with building departments reviews, Kanipe said.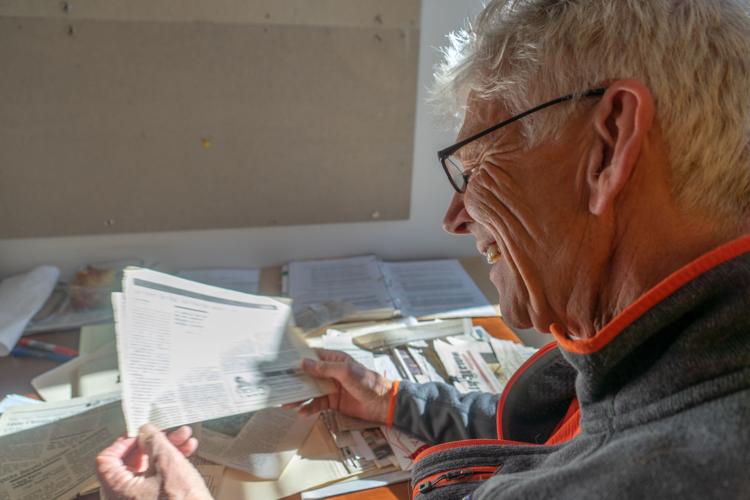 "One of the things we talk about in official circles is that when everything goes right, you are doing your job — everyday there is not a fire, that a building doesn't collapse."
In the course of living and visiting here, people go out, go to movies, restaurants, bars and concerts.
"Every time one of those things happens and is uneventful, that is a good day for a building official," he said.
There are six finalists vying for Kanipe's job. The city is hosting an open house with the candidates on Thursday a 3:30 p.m., in a location still to be posted.
Asked what the city should be looking for in his successor, Kanipe said it takes more than technical expertise to reach the decisions a chief building official must render on plan reviews and life safety issues.
"I really think the building official has to resonate with the community culture," he said.
At age 66, Kanipe is ready to engage on a deeper level with the community that has kept him engaged for 45 years. His last day with the city is March 1.
"I have been busy and I have really enjoyed it," he said of his work. "It's not that I am tired and don't like it, there are just other things I want to do."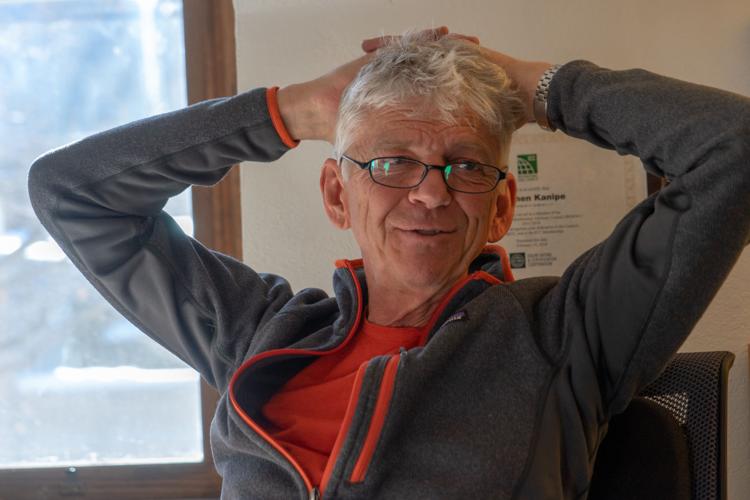 He added that he is "not displeased with the city administration in any way."
His decision to retire is based more on wanting to take advantage of all Aspen has to offer "while I still have the energy and wherewithal to enjoy it."
"I have never lived here and not worked," he said.
Kanipe aims to get more involved with programs at the Aspen Historical Society, Aspen Chapel and Aspen Center for Environmental Studies. He is also content with the simple pleasures of walking his dog up the pass or walking under bluebird skies to the post office.
"My plan is not to commit to anything," he said.
Curtis Wackerle is the editor of Aspen Daily News. He can be reached at curtis@aspendailynews.com or on Twitter @CurtisWackerle.