Market demand appears to have caught up with Base Village's residential supply, as the existing Viceroy units are almost sold out, the new Lumin luxury condos are either sold or under contract and a pair of One Snowmass units in the not-quite-done buildings along Wood Road are ready for viewing, according to the developer of Snowmass Base Village.
Sixty-three of 65 residences that the partnership of Aspen Skiing Co., KSL Capital and East West Partners inherited from Related Cos. in their Dec. 2016, $56.5 million acquisition of the Base Village assets have been sold, according to John Calhoun, director of sales and marketing.
"All residences, except for the penthouse and a residence that is used as an office, are either sold or under contract," Calhoun said.
Eight of the 11 for-sale units in the Limelight Snowmass, which opened in Dec. 2018, have also sold, and in the adjacent Lumin building, which sits to the left of the new hotel, two are sold and two are under due diligence, according to the developer.
The original Base Village properties in Capital Peak and Hayden Lodge, which are about a decade old, are also seeing heightened activity.
"These buildings are 10-11 years old, but their average sale price per square foot is higher than what the other condominium complexes are seeing," said Stacey J. Kelley of Douglas Elliman Aspen Snowmass Real Estate.
According to information from the multiple listing service, as of April 1, the 10 sold listings in Base Village that changed hands in the past 12 months commanded an average of $1,427 per square foot. Six units are currently under contract, with an average price per square foot of $1,327. There are nine active listings in Base Village with an average price per square foot of $1,749.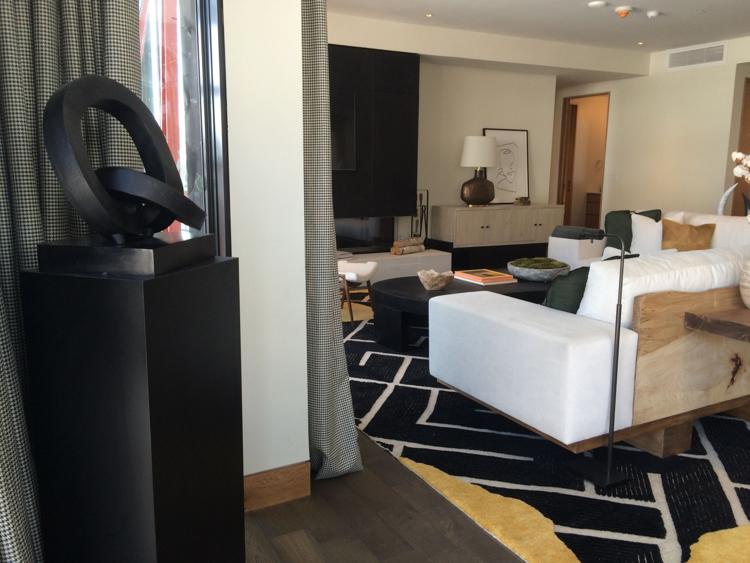 "The success of Base Village is amazing, but it's also something that we anticipated during the past few years," said Kelley, who works in partnership at Douglas Elliman with Greg Rulon. "The buyers we showed since 2015 have been waiting for this new construction, and most were willing to wait," she said Wednesday.
That could inspire more confidence in the market as the partnership debuts One Snowmass, located in the formerly faux front buildings at the gateway to Base Village. Originally designed to be a Little Nell Residences, back in the mid-aughts, the long-unfinished buildings were the most visible sign of the economic downturn.
Work on One Snowmass, which has a total of 41 units, was concurrent with some of the Limelight phase of Base Village. East West Partners and Inspirato, the hospitality company and private destination club, are partners in the project and its units are sold wholly-owned. The two buildings' exteriors were designed by Denver-based 4240 Architecture and Inspirato. Styleworks, also based in Denver, completed the interior finishes, which include larger windows than originally planned.
Two model units in the west building (there will be 11 in the west and 30 in the east building) are complete and were available for a recent tour. The developers opted to use two different architects, Barclay Butera interiors and Smith Firestone Assoc., and both employed what they called a mid-century mountain vibe. The units are listed at $3.635 million and $3.435 million, furnished.
The developers are also looking at whether the time is right for the second phase of the Viceroy, which debuted in 2009. Snowmass Base Village has entitlements for 49 residences in what has heretofore been referred to as Building 13B, which would be located uphill of the hotel.
But it's the luxury cabins eyed for Fanny Hill that might be most coveted. Since the original 2005 Base Village approval, the units have either been known as the Fanny Hill Cabins or the Fanny Hill Townhomes. Texas-based Lake Flato is the architect.
"We are currently in the process of developing a new name for the project. We should have it complete by mid-May," Calhoun said. The plan envisions 10 single-family homes — six three-bedroom homes at approximately 2,900 square feet, four, four-bedroom homes at 3,600 square feet — and one, 900-square-foot employee housing residence.
Completion of the homes is envisioned by 2021 and another step toward Base Village's protracted completion.
"It's kind of like being a proud parent. Snowmass is growing up, it's great," said Kelley.