This week marks the beginning of construction on 45 new affordable rental units in Aspen. The projects are set to be complete by May of 2020 and will feature a mix of one- and two-bedroom, pet-friendly apartments at 517 Park Circle, 802 W. Main St. and 488 Castle Creek Road.
The city of Aspen bought the land for the projects in 2007. It has entered into a 15-year lease with the developers, known collectively as Aspen Housing Partners, who will oversee construction and property management during that time. The city is also contributing construction funding on a monthly basis totalling $25 million. About $9 million of that is expected to be returned once the units are occupied.
Jason Bradshaw, Aspen Housing Partners manager, said all three developments will be rental-only, and will not have a workforce history requirement. Currently, to buy an affordable housing unit, applicants must enter a lottery and prove a minimum of four years of employment within Pitkin County.
"What happens with deed restricted units is it is all based on your tenure living in Aspen and your luck at the lottery," Bradshaw said.
But he said the Housing Partners' properties will allow a faster entry into the community and help build the workforce.
"They are really geared to fill the gap for people that are showing up, for the workforce that is needed, and gives them an opportunity to live somewhere affordable here," he said.
The process for screening and accepting the first round of occupants has yet to be determined. All residents will need to meet Aspen Pitkin County Housing Authority (APCHA) standards for work hours and income. Because all projects have some level of government funding, the process for selecting tenants will also have to meet federal fair housing laws. Bradshaw said there will be a public notice in January or February of 2020 that leases are available. All leases will be a minimum of one year.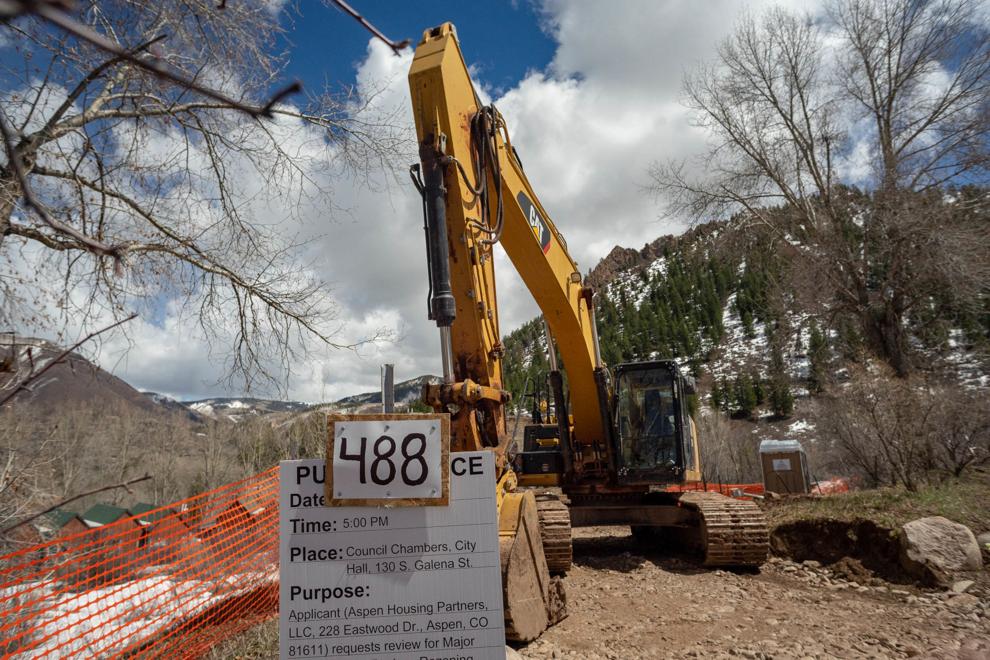 "The focus of the tenancy for these is not seasonal housing, it's year-round," Bradshaw said.
For the last two years there have been public open houses seeking feedback on everything from unit sizes to the design style of the building.
"It's usually a long road from initial conception to construction, so it is nice to see construction finally begin," said Chris Everson, affordable housing project manager with the city.
Each property includes on-site storage or ski lockers. The apartments will vary in their APCHA category designations. One-bedroom rental rates will range from $632 per month to $1,514. The two bedroom units start at $749 for category one and $2,138 for category four.The property at 488 Castle Creek will be for lower-income residents, with all units being either category one or two. That means for a single-person household, the resident could not earn more than $64,620 a year; for a two-person household the maximum income is $73,440.
The properties in town will be a mix of category two, three and four. The salary cap for a two-person household in those units will be $177,120.
None of the construction is expected to affect traffic. Neighbors of the 802 W. Main St. site on the S-curves can sign up to be notified on days when there will be large truck traffic in the alleyway, where residents' children tend to play.
Neighbors of the Castle Creek units successfully campaigned for a lower building height from the original proposal. Construction is happening concurrently with the creation of the new Castle Creek Trail, which will run in front of the building and connect the apartments to the bike path by Marolt housing and into town.
The state of Colorado waives ad valorum and sales taxes for affordable housing developments if a housing authority is involved. After some contention late last year, APCHA agreed to sign on as a minor partner to allow for that tax relief, but is not providing any direct funding.