The Arts Campus at Willits broke ground this summer on a sharp new midvalley facility, and the physical spaces are evolving to meet the needs of the pandemic and remain true to the goal of net-zero carbon generation.
This week, as the first structure of TACAW's Willits Town Center campus continued to take shape, less visible adaptations and mechanical responses to COVID-19, such as to the HVAC system, marched forward in anticipation of the building's June 2021 opening.
Remaining constant through normal times and during the new reality is the pledge to put energy efficiency at the forefront of The Contemporary Center for the Performing Arts, according to Ryan Honey, TACAW's managing director.
"At the end of the day we're going to be one of the first green energy performing arts centers around. We can be a model," Honey said.
Solar generation through a rooftop system, forgoing gas heat for electric and creating an environmental education program are tenets of TACAW's green energy initiative. Its ethos includes: "Ensuring that The Contemporary Center for the Performing Arts functions at or near net-zero energy usage."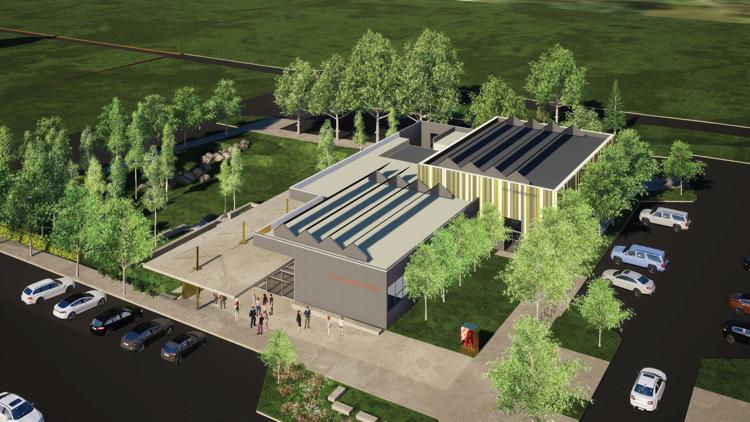 TACAW, which was organized in 2015 as a 501(c)(3), seeks a sponsor to fund $250,000 in upgrades including the rooftop solar system, LED energy-efficient production lighting and an environmental education display that "highlights energy savings and informs patrons of their carbon footprint."
The built-to-last energy efficient investments don't come cheap.
"Net zero is much more expensive," Honey allowed.
TACAW has tapped into the valley's myriad resources for help.
The Community Office for Resource Efficiency is providing a $60,000 grant to create an energy-efficient, all-electric facility which utilizes 68 kilowatts of on-site solar photovoltaic, said Marty Treadway, CORE's program director.
Not using gas in the building is rather unique.
"This is still quite novel for a building like this," Treadway said. "Especially a performance hall/community gathering place. Aspen Skiing Co., which is building its workforce housing next door, is also going all electric" and will receive CORE grant funding as well, he said.
Treadway said there's potential for battery storage on the site which could provide resiliency and backup for emergencies; he suggested CORE funds could also support that mission. Rocky Mountain Institute and Holy Cross Energy are also collaborating on The Contemporary's energy efficiency program.
Production and consumption
While a favored term when it comes to speaking of the changing climate's impacts, "net zero" isn't universally understood.
"The term 'net zero' can mean many things in this industry. For this project, we were hoping to achieve net zero energy, which means the building actually produces as much energy on-site in a year as it consumes," CORE's Treadway said.
"It was determined that this very high bar would not be feasible with this project, but we are still hopeful that they can achieve net-zero carbon, which means they can generate the amount of energy on-site that is not already from a renewable source.
"Holy Cross Energy is their electric utility, and they currently provide about 39% renewable energy on their grid, with plans to get to 70% by 2030. So right now, for TACAW to reach net-zero carbon, they would need to produce the remaining 61% of their energy consumption on-site," he said.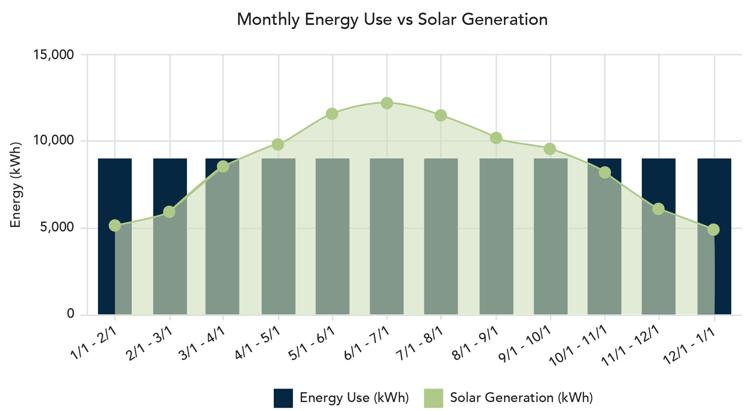 Room to grow
Basalt Town Councilmember Bill Infante considers himself to be a "vocal supporter and cheerleader of the project." Infante's support surpasses the expanded performing arts options, which he sees as a midvalley anchor for music and dramatic arts in a post-pandemic world," to the energy efficient infrastructure upgrades.
The Contemporary will span about 10,000 square feet and include a multiuse theater to allow 400 standing and 270 seated occupants, plus others, according to the plan. The facility uses about one-third of TACAW's existing Willits campus.
Exclusive of land costs, the facility's construction piece is in the $4.5 million ballpark, said Honey.
Financing was funded through Colorado Educational and Cultural Facilities Authority, a quasi-governmental agency that has the authority to issue municipal bond debt. The local bond issuer is Alpine Bank.
Phase 2 of the campus plans anticipate a Harris Hall-type of performance facility that would be ­attached to the lobby. Phase 3 of the arts center will offer services akin to Aspen's Red Brick Center for the Arts.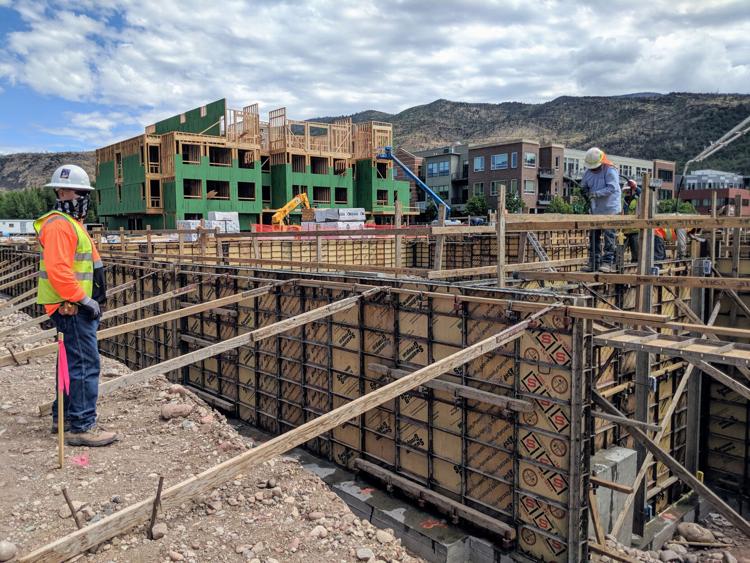 Challenges and opportunities
Building during the pandemic has offered its challenges but also given TACAW time to build in some pandemic efficiencies.
"In the last 30 to 45 days, we've gotten more clarity about building calculations," Honey said. "We've done a lot of thinking how we respond to COVID or other respiratory situations."
In addition to the HVAC circulation system, TACAW is installing a video production system in the event of a cancellation brought upon by a health order.
"We could do a broadcast production to stream it live," he said.
Honey also noted the arts campus' outdoor spaces that can be ­activated for performances or other uses.
"We have a response plan we can execute to complete our mission," he said.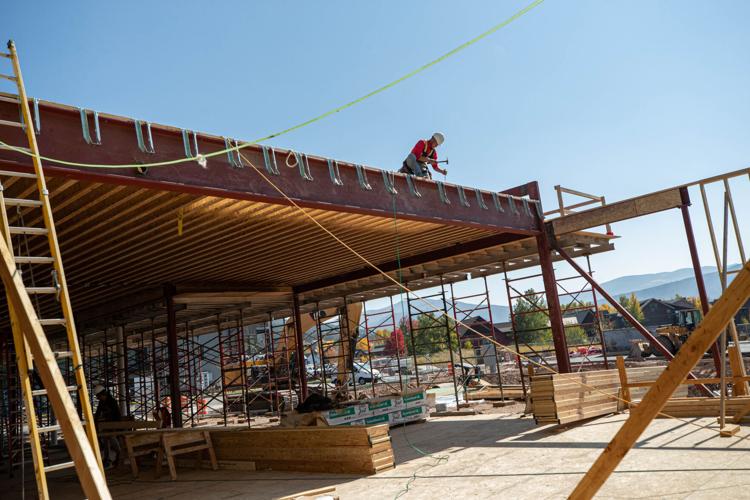 'A beacon'
Basalt Mayor Bill Kane said Friday, "On behalf of the town we congratulate the board and staff at TACAW on the great progress they have made on completion of their performing arts center which will be a game changer for our community."
TACAW has a 99-year-lease with the town and pays $1 rent annually.
"We are pleased to have played a part in helping with use of [real estate transfer funds from the Sopris Meadow fund] and orchestration of a generous developer contribution from the Mariner group to help realize this great addition to our town," Kane said.
Mariner's contribution of $250,000 will be used as a contribution to park space on an adjacent parcel to TACAW, according to the mayor.
"We think The Permanent will be a beacon for arts and culture in the midvalley. We couldn't be more pleased," he added.