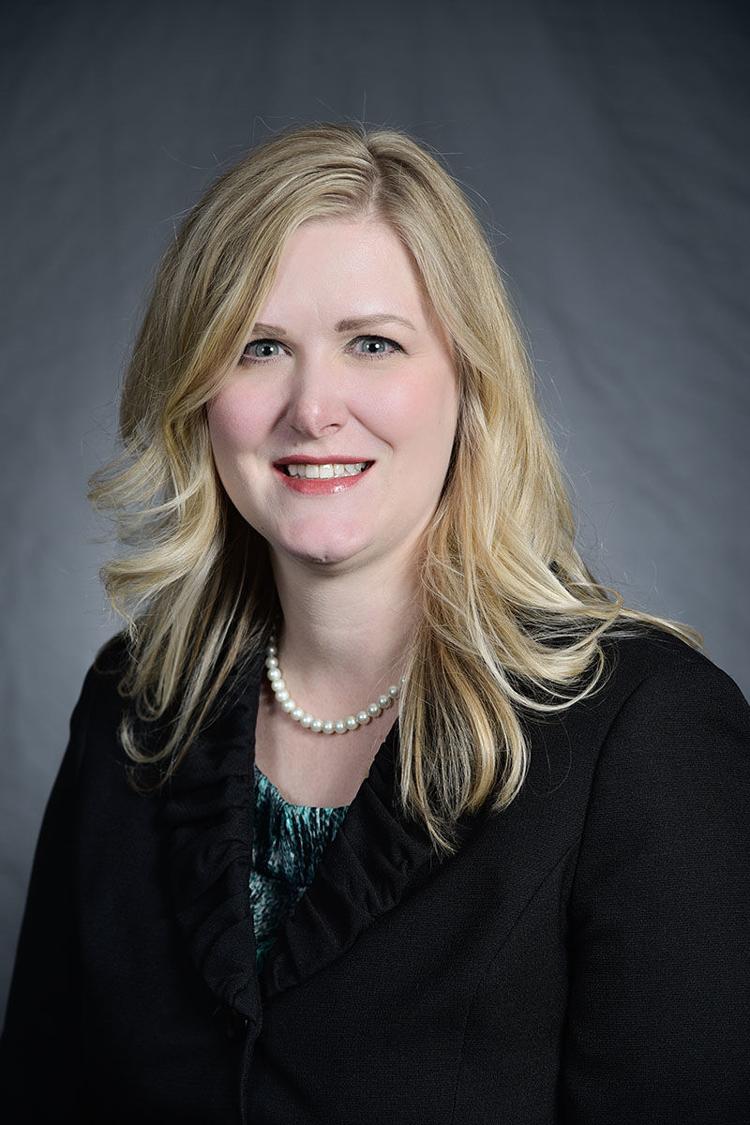 Aspen City Council will meet in a public session Monday to consider a proposal that would make assistant city manager Sara Ott the interim city manager, as the municipality prepares to launch what will be a months-long search for a new administrative executive.
The contract released in meeting packet materials Friday afternoon would see Ott make the equivalent of a $195,255 annual salary until a permanent city manager is chosen. That's a raise from her current $162,843 salary. It's also a few dollars higher than the salary of outgoing City Manager Steve Barwick, who resigned at city council's request on Jan. 7. Ott's pay bump would be retroactively applied beginning Jan. 8, if council approves the deal Monday. The contract is set to run through Sept. 1 but can be extended by mutual agreement.
Ott was hired here in spring 2017, coming from a township administrator post in suburban Columbus, Ohio.
"Overall, I am confident the employment agreement moves Aspen forward," Ott wrote in an email. "I have been transparent in my willingness and my needs while serving in this capacity. This agreement fairly represents the negotiations and I look forward to ensuring staff remain focused on keeping our high quality services and major projects moving forward. Our community deserves it. I appreciate the support I've received from city staff, other local governments, residents and elected officials. Let's get back to work."
With the approval of the contract, she would begin assuming the formal duties and powers of the city manager, which are numerous, particularly in terms of communication with council, hiring and procurement. Council on Jan. 14 indicated its preference to tap Ott as interim manager, following Barwick's resignation after 19 years. His resignation came at the council's request following what some elected officials came to see as bungled communication from city hall involving a plan to subsidize mobility services and the relationship with the quasi-independent Aspen-Pitkin County Housing Authority.
It is unclear how long the process of replacing Barwick will take, but documents released Friday indicate it will take many months. The council on Monday is also scheduled to discuss a request for proposals that the city plans to issue for the hiring of an executive search firm. The final contract for the search firm is expected to cost between $20,000 and $35,000, based on an examination of similar RFPs, according to a staff memo from human resources director Alissa Farrell. Additional costs could be incurred from items such as advertising, brochures, postage and travel expenses as the firm seeks out potential candidates.
The draft RFP notes that council has until April 22 to select the executive search firm, which would then launch an exhaustive process that includes developing a job profile. The RFP does not provide a time frame within which the firm would be expected to produce final candidates, instead leaving it up to respondents to propose a timeline.
The administration and policy work normally split by the city manager, two assistant city managers and a public works director has fallen on the shoulders of Ott, public works director Scott Miller and numerous department heads who have stepped up since council removed Barwick.
Though authority would be formally transferred from Barwick upon approval of Ott's contract, his exact departure date is still unclear. It will be no later than March 1 — he may leave sooner, but is committed to give three weeks notice if he does. He will remain on as an advisor, drawing his $195,228 salary, until his last day. He is then due, within 20 days, a lump sum payment of his annual salary as severance pay.
His separation agreement, approved by council last week, gives him further rights, including the ability to stay in his city-controlled house for 12 months, instead of the usual six, so long as he is looking for work. Barwick owns the deed-restricted house and will collect the proceeds when he eventually sells. He will also get six extra months of health insurance paid for by the city through COBRA, a state health coverage program that employees can purchase when they are between jobs.
Ott's interim manager contract stipulates that if the council fires her without cause, she is entitled to 10 months salary. The contract also states that she can return to her job as assistant city manager at the end of the interim period if she so chooses. Once she is back as assistant city manager, she is entitled to six months pay in severance if she is fired for any reason within six months.
Ott told the council on Jan. 14 she is unsure whether she will pursue the permanent city manager position and that her decision depends on what the council and the community determine they want out of their new city manager.
The matter is complicated by the upcoming change in city council leadership. The current council will be replaced in June by a new slate of elected officials that voters will choose on Aspen's first-ever March municipal ballot.