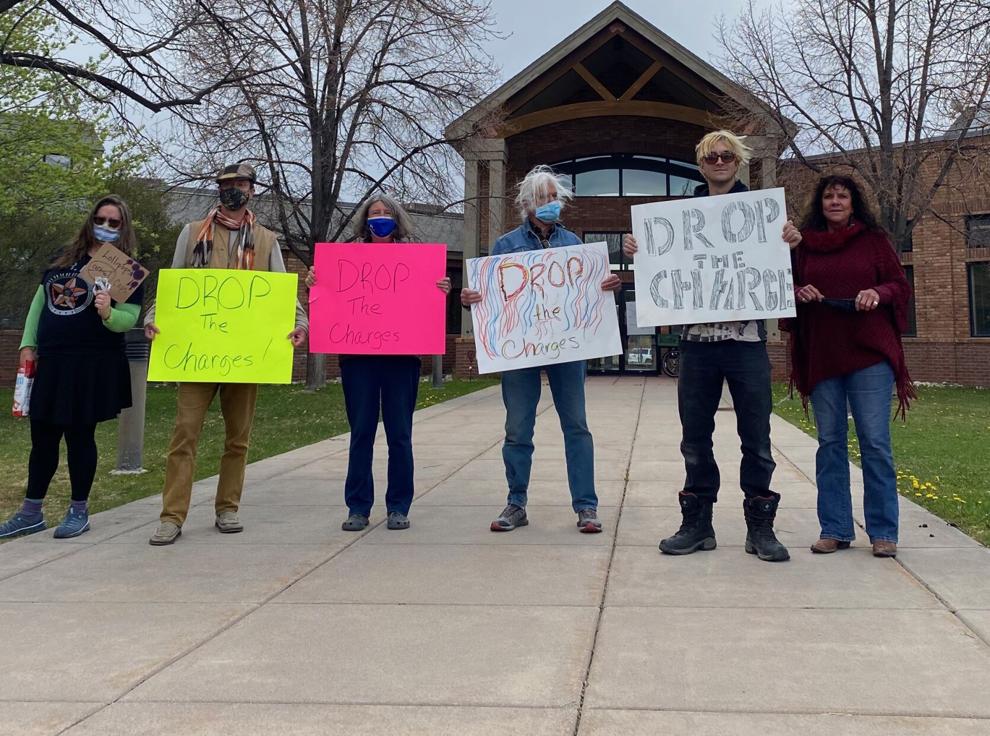 Protesters not allowed inside the town of Carbondale's already-full municipal courtroom Monday due to COVID-19 regulations were frustrated when they heard the news.
The controversial case against Michael Francisco was — once again — continued: this time, until May 24, as attorneys in the case continue to gather final evidence from a subpoena served to City Market earlier this year.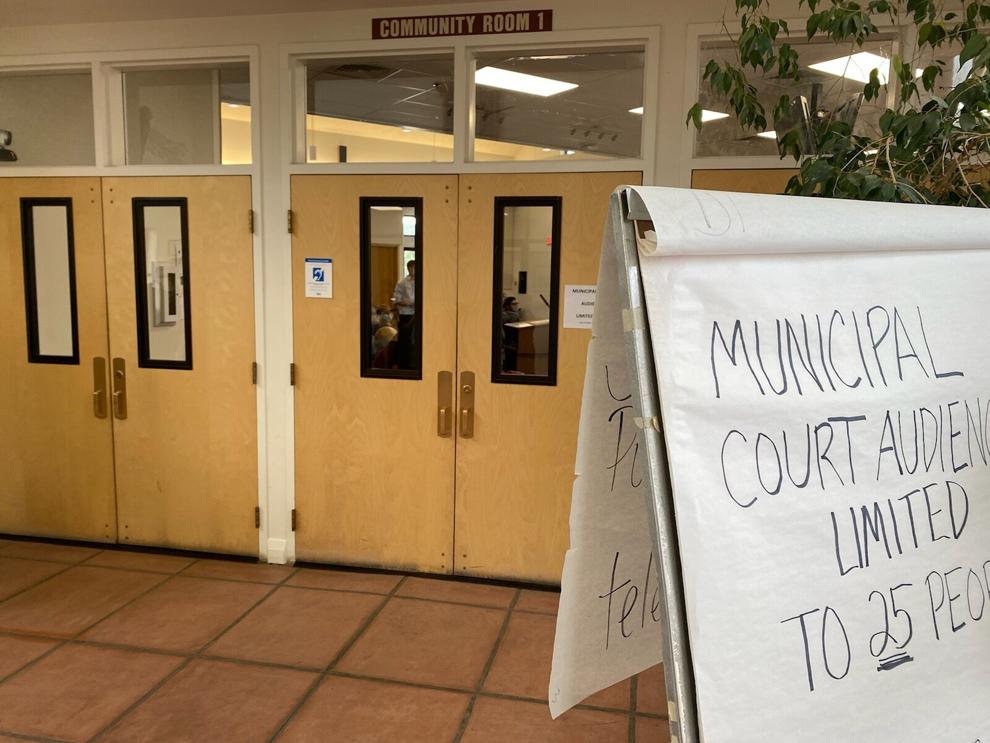 Francisco, who is Black, was brought to the floor in City Market at the hands of Carbondale police officers on Dec. 24 last year, for allegedly grimacing and pointing at a woman in the market's accompanying fuel station. 
Francisco — who faces three misdemeanor charges of disorderly conduct, resisting arrest and obstructing government operations — has not entered a formal plea but maintained his innocence following Monday's municipal court hearing.
"I didn't do anything wrong," Francisco said in an interview as he exited Carbondale Town Hall. "I guess because the chief is new, it's hard for him to come out and say… 'I made a mistake.'"
Kirk Wilson, a former Rifle police officer, took over as Carbondale's chief of police in October. In an email Monday, Wilson said the case was "no longer being investigated" and that body camera footage from the incident would be released.
Carbondale Mayor Dan Richardson said Monday he had not seen the body camera footage from Francisco's arrest, yet, but would.
"I never requested to see the video because I want to respect the firewall between an elected body and our judicial system. However, now that the videos have been made public, I do feel a responsibility to view the tapes," Richardson said. "Regardless of this incident, we are looking at our police policies and procedures and training as we've intended to do for over six months now and this will be...useful information."
Drea Marsh, who worked as a fellow DJ with Francisco at KDNK on Sunday's for many years, did not mince words upon finding out her colleague's case was continued again. 
"I think it's a bunch of corporate [B.S.]," Marsh said. "My feeling is it's just a bunch of paperwork when the town needs to admit they made a mistake. The cops made a mistake and they should apologize for the way they treated Michael." 
Marsh's belief that the town was wrong in its handling of Francisco's case was echoed by fellow protesters Monday — including former Carbondale Town Trustee Katrina Byars.
"I'm just incredulous and I feel like there are so many opportunities that they could've already made this right and it's awful that they're doing this to this man," Byars said after learning Francisco's case was continued again.
"Number one they need to drop the charges. Number two they need to apologize. Number three they need to pay this man some damages because his civil rights were violated and he didn't do anything wrong." 
Marsh, Francisco and others in attendance Monday said they would be back for Francisco's next court date in May. However, Francisco's attorney, Michael Edminister said he hoped to have his client's case resolved before May 24.
"I think we're ultimately going to end up with a really positive outcome," Edminister said. "And, by that I mean a complete dismissal of the charges."