Parts 1 and 2 of the multi-part city council Q&A can be found here:
Bert Myrin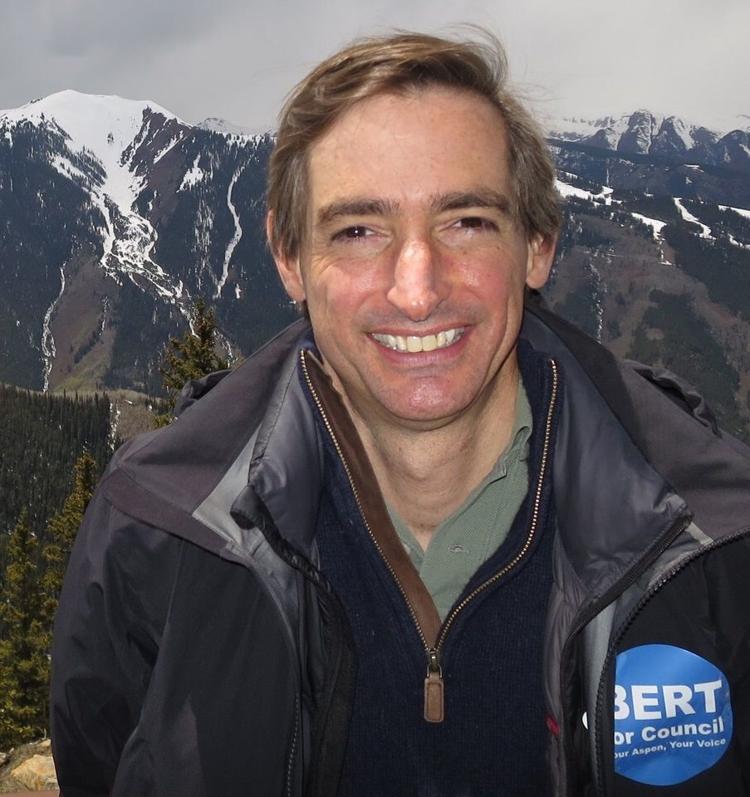 Do you support the Lift One corridor land use proposal? Why or why not?
I voted no at council and will vote no on the ballot. It was a colossal failure of council to send this to the voters with a discretionary reduction of affordable housing for 47.29 employees. Staff estimates the reduction of housing for 47.29 employees shifts $11,287,509 from the developers to our community in addition to our $4.36 million cash payment.
It was irresponsible to include the discretionary reduction of affordable housing and our cash payment to the developer within a single all-or-nothing ballot question. I suggested a separate question independent of the land use approval, asking voters whether they support giving $4.36 million of our money to the developers. Simple enough, ask the voters one question regarding the land use approval including the reduction in affordable housing and ask a second question regarding approval of a cash payment from our community to these private for-profit developers.
Fearful the voters would reject a standalone funding question and in true "shoot-the-puppy" fashion, council demanded a single ballot question so voters would be forced to short our community on affordable housing and pay $4.36 million if voters want a new lift.
Vote no to send this back to council where it can be reworked and returned to the voters without council's precedent-setting $4.36 million contribution, without council's discretionary reduction of affordable housing, and with more than two on-site 1-bedroom employee units to serve a combined 322,000 gross square feet including 10 free market units and 185 lodge keys.
Still not convinced to vote no? Should Aspen be more crowded during peak nights? That's the only reason to construct more buildings. The rest of the year we have empty beds. If you want a new lift, put the $4.36 million directly toward a lift and forgo converting conservation land into high density lodging.
What is a development in the city of Aspen you consider to be well done that has occurred in the last 20 years and why?
The Fornell Condominiums, completed in 2014 and located at 518 W. Main St. is a great example of the private sector helping itself and the community at the same time. The developer, Peter Fornell, built 11 deed-restricted affordable housing units (nine category 2, two category 3) in a historic home and in two new buildings on the site. The units were all made available through the affordable housing lottery system in September 2014. This project was not mitigation for an existing free market development, instead, via the certificates of affordable housing credit program, the developer was provided with 24 "credits" to sell to other developers to satisfy the mitigation requirements of future development. The creation of the certificates of affordable housing credit program was led by Peter Fornell and implemented before I was elected.
There is a lot to like here: The development brought affordable housing on-line before any associated free market development. The development needed no cash payment from the government for the numbers to "pencil out." The development is an HOA comprised entirely of affordable housing thereby avoiding the inherently different spending priorities when free-market and affordable units are combined within the same HOA, e.g. the Ritz Carlton project at Highlands where employee housing HOA dues are often more than the mortgage payment.
What is the biggest development or land use mistake in the last 20 years in the city and why?
The biggest land use mistake in the last 20 years was council passing the 2003-2005 "infill" ordinances. Infill incentivized greater height and mass in downtown. Infill gave developers an automatic waiver on the lesser of the affordable housing required for a penthouse or for the commercial portion of a building, effectively cutting employee mitigation in half.
The problem with infill was the increased height, increased mass and reduced affordable housing mitigation provided an overly excessive gift to speculators fueling the wrecking balls and putting Aspen in permanent construction mode. We would lose much of our locally serving human-scale architecture and the replacements would be expensive monstrosities forever changing Aspen.
Infill accelerated the loss of locally serving businesses such as Little Annie's, Cooper Street Pier, the Motherlode, the Crystal Palace, Boogies, the Chart House, the Hotel Lenado, The Wienerstube and so many others.
I strongly opposed infill at the time it was drafted. I was a volunteer on P&Z back then. For nearly 15 years I remained focused on overturning the infill code reminding council they, as our elected officials, are to blame for failing to roll back the land use code to pre-infill requirements.
One of my successes during my first term on council was an emergency moratorium followed by a reworking of the land use code to eliminate the 2001 Infill Advisory Group's ill-advised increased height, mass and pro-penthouse legislation. A prior council removed the affordable housing loophole created by infill. Our 2016 code rewrite also included increasing commercial and lodge mitigation for affordable housing from 60 percent to 65 percent and phasing out the 100 percent discount for affordable housing on previously unmitigated space when redeveloped. Second tier retail was also incentivized in the 2016 code rework to slow the loss of locally serving businesses.
Skippy Mesirow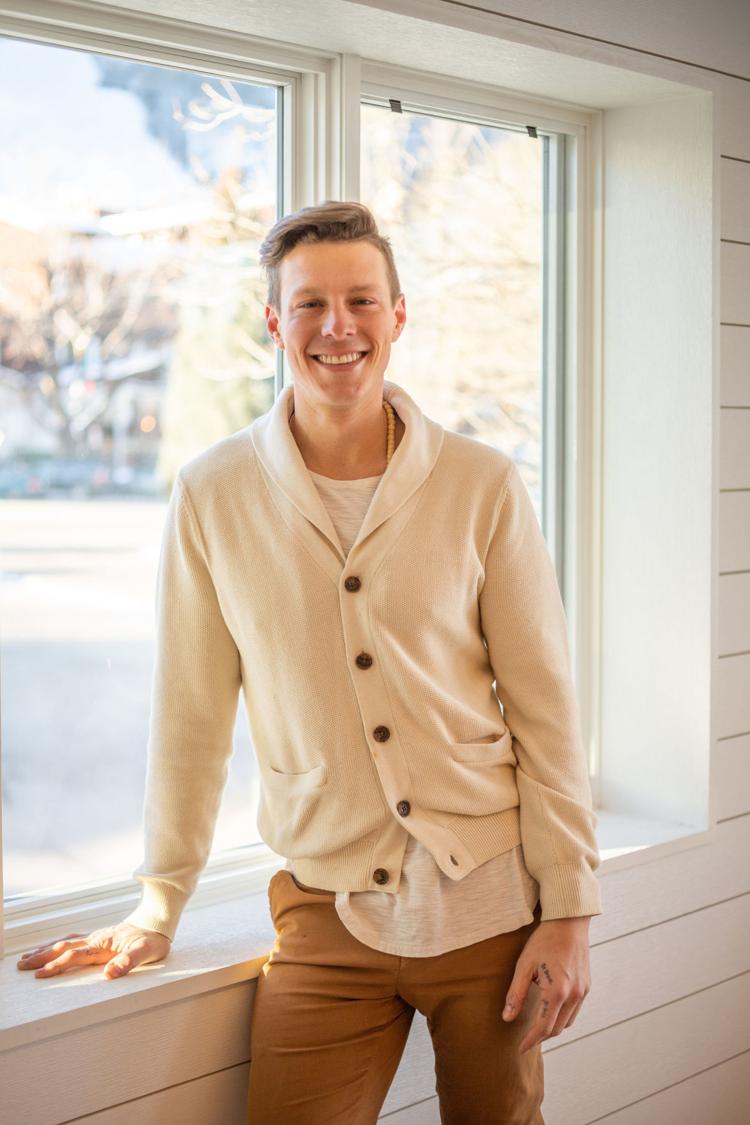 Do you support the Lift One corridor land use proposal? Why or why not?
I will get to yes despite significant dissatisfaction. Here are the areas where I differed with the final outcome, which are reflected in Planning & Zoning minutes from meetings I chaired:
1. I would never sacrifice housing for any development.
2. I would not put city funds into subsidies of $1,000-plus per night hotel rooms. None of us thought over Christmas, "I really wish there were more people in town." Our issue is not a lack of people, it is a lack of a diverse set of people. Build a hostel wing and I'd consider it.
3. I would have placed the garage entrance on Aspen Street. The forthcoming Dolinsek property will represent Aspen's prime event, conference and concert venue. Placing the garage entrance on Dean Street forever inhibits the ability to use that space as a pedestrian zone for events or link it as a walkable corridor to the gondola.
All of that said, the revitalization of the historic base my grandparents first used, maintaining our ski town identity with the World Cup and the forthcoming Dolinsek area are enough to get me to yes and I encourage you to vote yes too.
What is a development in the city of Aspen you consider to be well done that has occurred in the last 20 years and why?
The Doerr-Hosier Building at the Aspen Meadows. Inspired by historic Bauhaus design, connected to the river below via art and hosting some of our community's most stimulating conversations that attract the brightest people from around the world to our little town — it lives the Aspen Idea every day. It is also environmentally conscious and LEED certified.
Though many do not think of Burlingame as Aspen-proper, it is in fact annexed in. If you include that in your thinking, then that is clearly the best development, housing hundreds of families. Though building issues occurred and I wish it were closer to town, it is a critical piece to ensuring a vibrant, long-term community. Let's start building part three.
What is the biggest development or land use mistake in the last 20 years in the city and why?
Our Lodging Zone District. Our lodging district allows for uses other than lodging. That makes no sense. As a result, the 26-key Mountain House Lodge is now a single, empty $16 million spec home with an adjacent empty lot. The Lenado, a former affordable lodge and housing property, is being redeveloped as a corporate retreat. In project after project, expensive lodges come forward asking for public money and free market "economic engines," which ultimately deaden the area, suppress local business and erode our lodging base, increasing the cost of lodging due to increased scarcity. This increases exclusivity and leads to a hollowing out of Aspen over time. Without affordable beds for young people to experience Aspen and fall in love, they will never move here, leaving our town increasingly dead and vacant over time.
Rachel Richards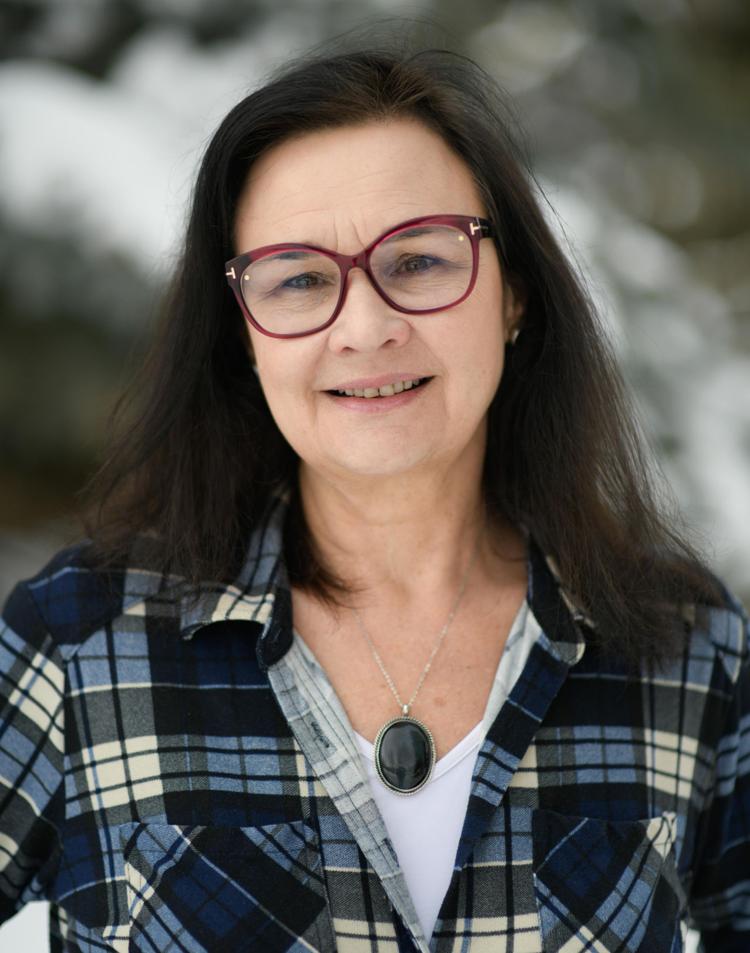 Do you support the Lift One corridor land use proposal? Why or why not?
Perhaps it was the change in election dates from May to March, but I can't help but feel that this ballot question is premature.
Yes I want to see World Cup return and appreciate the time the developers have spent finding a corridor to bring Lift 1A down the mountain, and no I don't want empty second homes at the base of the mountain.
Yet, an independent economic analysis should have been required by the city to fully assess the appropriateness of a multi-million-dollar taxpayer investment, and to look at other potential funding mechanisms such as a special improvement district, or use of tax increment financing.
It is unfortunate that this important project will face a "take it or leave it" vote on March 5, with no opportunity for further refinement. I'd have preferred the city holding a special election later in the year and that they'd taken the time for a more thorough public vetting. The taxpayer investment may well be appropriate, but many of the public's questions are unanswered.
Are there assurances about the completion of the project to avoid hosting an abandoned construction site, a'la Aspen Club or Base Village? Would the project be viable if the buildings were smaller? Is the public contribution the right amount and should it be raised by other means? What will happen if the voters say no; more second homes or a modified proposal? Your guess is as good as mine.
I've always taken a hard look and raised the difficult questions to make projects better. Weighing the good and the bad, I cannot hold the lift 1A project hostage to a less-than-thorough process by the city, and will cast my vote to support bringing World Cup skiing and life to the Shadow Mountain side of town.
What is a development in the city of Aspen you consider to be well done that has occurred in the last 20 years and why?
The Aspen Recreation Center and campus (ARC) is one of this community's greatest amenities. It required a public vote to fund initially and a second campaign to vote for funds to include the Youth Center in the ARC, as well as significant private fundraising for the ice rink. The ARC was conceived as a place where all of the community, regardless of age or income, could mix and mingle and get to know each other; a safe place for our kids to go after school, to recreate and enjoy the support they need to grow and thrive. I was proud to be the mayor of Aspen as we worked through several years of planning, design, fundraising and public votes to see this community vision turned into reality.
Additionally I believe the new county administration and sheriff's office building is a well-done development within the city, respectful of its historic surrounding and Veterans Park, modest in scale while allowing for the efficient and timely delivery of services to residents. The design process was open, inclusive, and responsive to the needs of the neighbors. It fits in nicely with the Obermeyer Place project, also a successful private sector project that involved significant public participation.
What is the biggest development or land use mistake in the last 20 years in the city and why?
Other than not securing more sites for future needs like childcare and small-scale neighborhood affordable housing, I count the loss of the Motherlode Restaurant building and property, which could have preserved the historic building (not just the façade) and used the large back yard for needed adjunct facilities for the Wheeler Opera House (space for set-building, smaller audience performances and rehearsals). Continuing to find ways to support and enhance our arts and cultural organizations and attractions is fundamental to Aspen's DNA and our continued success as a community and resort.
The outcome of "infill" legislation has been disappointing, destined to fail given the truism that "there are two things the public can't stand — one is sprawl and the other is density." Infill was driven by the notion that if Aspen financially incentivized (via free market condos) adding affordable housing to all of its downtown buildings then projects like Burlingame would never have to be built, and it would also address the very real issue of losing small businesses and services to unaffordable office space.
The triple-win goals of maintaining our character, small businesses and services while housing our workforce to prevent sprawl through infill soon presented visually to our community, and the trade-offs were unacceptable. Reconciling the differences between what we want, need and can live as with as a community will continue to take thoughtful, thorough discussions, deliberation, cooperation and compromise.
Linda Manning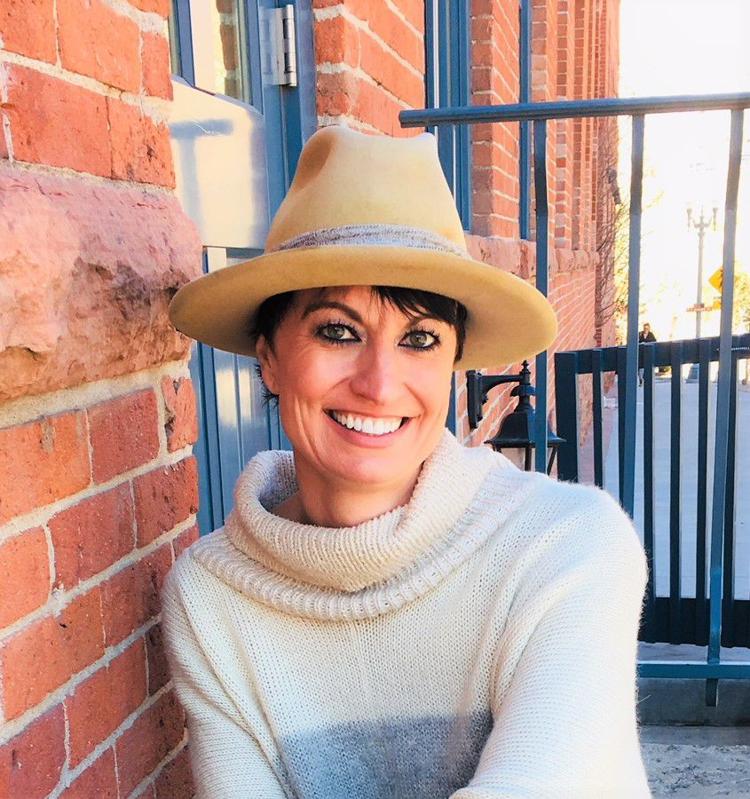 Do you support the Lift One corridor land use proposal? Why or why not?
Yes, I support the Lift One corridor proposal. We need revitalized lodging. This is an appropriate place for it. Yes, it is big, but if not here, where? It will also deliver the lift our town so desires and the return of World Cup skiing. I do believe there is a public benefit provided so I can get behind the city contribution. What I find even more exciting than the lift is the open space enhancements to Willoughby Park, Lift One Park and Dolinsek Gardens that will be year round public amenities. There are also pedestrian and bike enhancements to Dean Street and 50 public parking spaces that will be located in the parking garage. We are also getting three historic assets restored and reactivated in the Skiers Chalet Lodge, the Skiers Chalet Steakhouse the Historic Lift 1. This project will also fulfill the agreement with the Aspen Historical Society for a ski museum. These are all wonderful aspects that illustrate the public/private benefit of the project. The employee generation and housing mitigation gives me a bit of heartburn, but it is permitted by the code and they are mitigating what the code requires. The projects will be audited and if additional employees are generated, they will be mitigated for. If we have issues with the mitigation, we should change the code, not penalize the developers.
What is a development in the city of Aspen you consider to be well done that has occurred in the last 20 years and why?
The Muse building (625 E. Hyman Ave.). It has commercial on the ground floor, office on the second and a penthouse on the third. I think there should be residential use in the core. Overall, it adds to the vitality. This building is beautiful from the outside and illustrates when done well, new has a place in historic Aspen.
What is the biggest development or land use mistake in the last 20 years in the city and why?
Referendum 1. Land use does not belong in the charter. City council is elected to represent the interests of the people who elect them. Not all growth is bad growth and there are times when a variance can make a project better for the community. Not everything should have to go to a vote. Waiting for an election can take time. When it comes to construction, time equals money. There are mechanisms to refer items to the voter if the citizens are not happy with the outcome. If council members are making decisions that do not reflect community values there are also ways to remove them. Referendum 1 is just another unnecessary obstacle to development. We have not had any Referendum 1 votes since it was added to the charter. Some might say, see it is working, developers are not asking for variances. They are designing projects that fit within the code. I ask are we getting the applications for the projects. We need an appropriate amount of growth in our town to stay relevant and keep our status as a world class ski town. Our historic character is wonderful and makes us special, but we also need the new and modern. Aspen has room for both, and we can be respectful to our heritage while allowing for development that is thoughtful. I think Referendum 1 has stifled creativity and some of the more exciting solutions have been avoided for fear of a public vote.