This is part four of an election Q&A, The first three parts can be found here:
Skippy Mesirow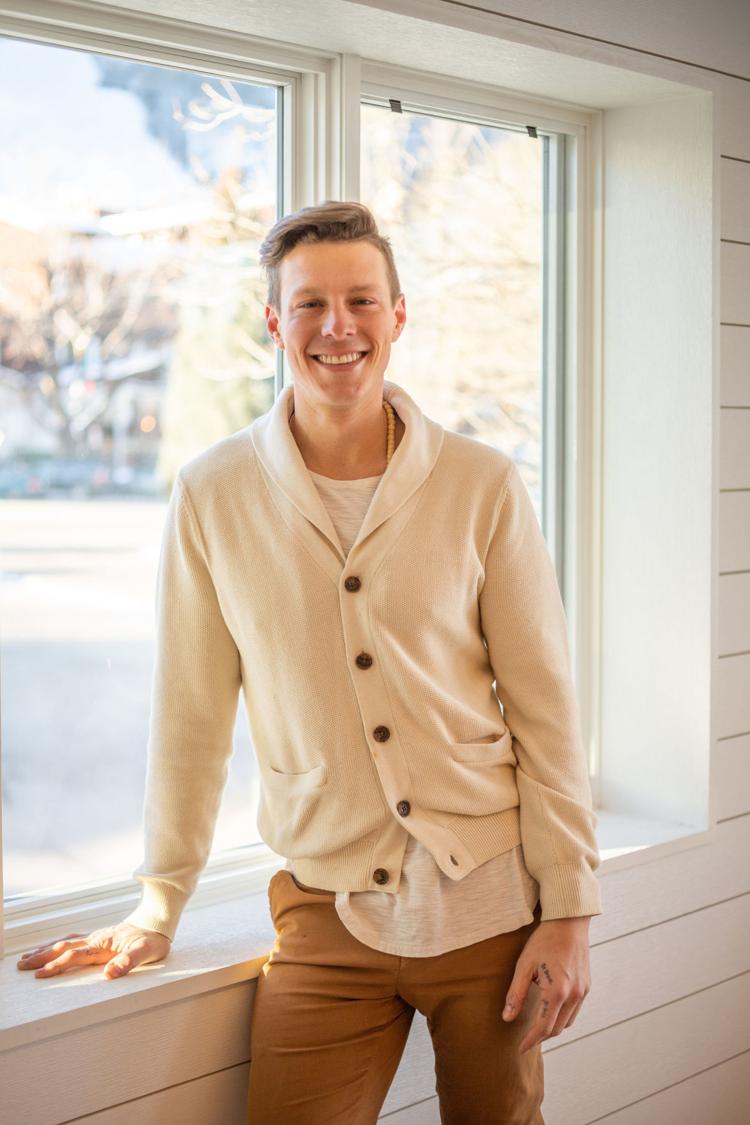 What are your priorities when it comes to local housing?
We must commit to two immutable pillars: keep our commitments to the retirees who built our town, and recommit to housing 60 percent of our workforce in town (we are at 38 percent and dropping fast). If we do not do both, our town will die. It will require tradeoffs, and we must discuss those together and accept some of them. If we do not, we accept the decline of our town and all it stands for. I refuse to accept that. Everyone is talking housing, but what have they actually done with their positions of power? I have a track record of identifying problems and bringing people together to solve challenging issues. At best, my opponents have done little; at worst, they have regularly voted to eliminate housing from projects and actively campaigned against Burlingame.
Does the Aspen-Pitkin County Housing Authority's governance and management structure need a shake up? What would you propose?
Absolutely. If I were the housing director I would be tearing my hair out … and he is. An employee with four bosses cannot function (has anyone seen "Office Space?" Did you get that TPS report?). We need a government structure that gives APCHA autonomy and a streamlined decision-making process. For this to happen, accountability is absolutely critical. In addition, I believe APCHA must get into managerial oversight of our entire stock — setting standards, capital reserves, maintenance, and enforcement. We must have a critical community discussion to create a new APCHA-Owner-Renter Bill of Rights. Too often APCHA mistreats renters and buyers, and too often people fail to recognize the gift the community has provided for them. We cannot expect something for nothing.
What is your current housing situation?
I rent the basement of a small miner's cabin on South Cleveland Street with my girlfriend and our two dogs. It is one of the last affordable spots with a yard near the core. Please cross your fingers the owners upstairs never sell or redevelop. We need to protect non-historic gems like this. "Free-market affordable" is almost dead with the conversion of large properties into empty multi-million dollar homes, and we are aiding its demise with our zoning rules. We need to focus on saving and increasing "free-market affordable" just as much as subsidized affordable housing, with the goal of relieving unnecessary tax burden on citizens and eventually reconnecting the stepping stones. This will allow people to move within the affordable system and potentially even out into the free market. It will be a long path, but if we work together, we will get there.
Linda Manning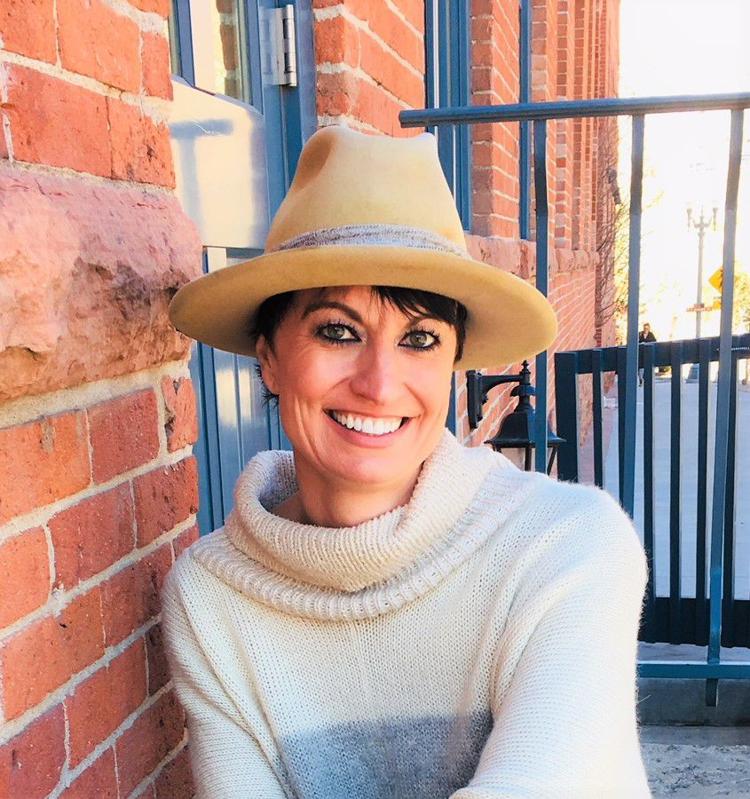 What are your priorities when it comes to local housing?
Aspen has a goal of housing 60 percent of our work force. We have an amazing asset with the APCHA program, but we need to implement a housing inventory management system for the affordable housing program. We need to know what our assets are and if the people who live in the units are qualified to be there. The rules need to be clearly communicated and enforced equally.
Once we have an inventory established, we can then think more creatively about solutions like a trade program for people who are in homes that are too big for them and essentially want to sell to someone else in the APCHA program who may be in a home that is too small. This would allow two families who are already qualified to exchange their housing situation for ones that would better suit their needs. While it wouldn't free up inventory for anyone new looking to get in to the program it may help to keep working residents local.
I would also like to look at the priority system and the definition of emergency worker. I think it is wonderful that we give a priority to emergency workers, but I think it needs to be expanded to include hospital workers. It is great that it includes ambulance drivers but if there are no nurses at the emergency room when the ambulance gets there, what good does it do.  
Does the Aspen-Pitkin County Housing Authority's governance and management structure need a shake up? What would you propose?
I don't think the governance and management structure needs shaken up until we know what asset we have to manage. Without a proper inventory I don't think we should be mucking up the governance until we know what we have, the conditions of the units, and the status of the capital reserves for each HOA. Any discussions regarding changes in governance and management structure should involve the APCHA board. They are the experts in this area and the ones putting in the work. We should be looking to them and including them in any and all discussions regarding the restructuring of APCHA. I do think it would be helpful to have someone on the housing department staff whose sole focus is to work with the HOAs and help them manage their projects. I think it would be much more cost effective for them if multiple complexes are doing painting projects this year or replacing windows if bids could be coordinated as a unit instead of individually. It would also be nice to have an expert and a resource who knows construction and landscaping and can tell when a project may be going a bit sideways.
What is your current housing situation?
I rent an affordable housing unit. For nine years I lived in a studio. I was finally able to move up to a one bedroom this year.
Rachel Richards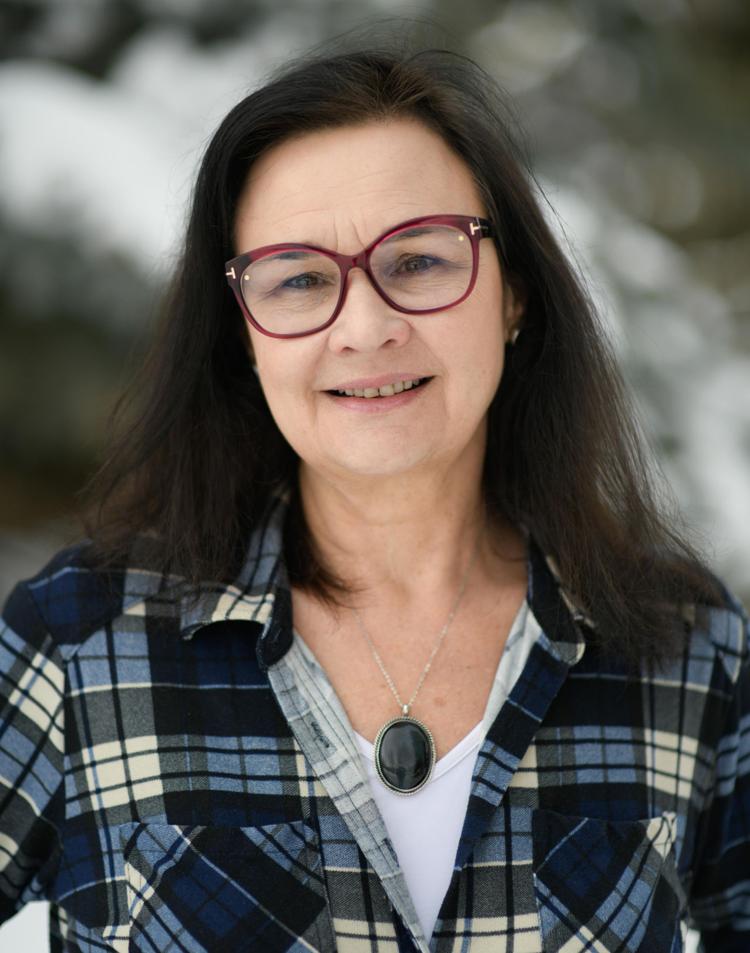 What are your priorities when it comes to local housing?
I believe the housing program as conceived and reaffirmed in the Aspen Area Community Plan(s) is about more than just workforce needs. With unrelenting second-home demand, the program was also the community's attempt to keep Aspen a real living, breathing community, from one generation to the next, with housing opportunities for singles, seniors and families.
Clearly there is need for more housing of all types, rental and ownership, and I'll work to start construction of Burlingame Village phase III and to ensure public involvement planning the BMC West site. There must be city and county collaboration to keep existing housing; preventing the Phillips Mobile Home Park from replacement with second homes, and securing complexes like Castle Ridge as their affordable housing deed restrictions expire. The capital reserves and maintenance issues, addressed in a prior question, can be resolved with cooperation and compromise.
I believe how long one must have worked in our community before being allowed to retire in their unit (per Social Security's full retirement age) should be increased. However, it's imperative that folks who've dedicated their best working years to Aspen, building the community and life-long friendships, shouldn't be told they must leave at retirement. Imagine finally winning a housing lottery just to be told you must vacate the home before your 30-year mortgage is paid off! Ownership housing is a shared-cost public/private partnership. Buying a unit is a commitment to our community. If the housing program is only about workers, why build bedrooms for children? Clearly, we won't be able to recruit or retain a quality workforce if our programs don't allow for their full lifecycle needs.
These issues will determine Aspen character in the future. I want to be on the council for these discussions and would appreciate your vote on March 5.
Does the Aspen-Pitkin County Housing Authority's governance and management structure need a shake up? What would you propose?
I believe the housing board will benefit greatly with formal seats for elected representatives from the county and city in terms of improved communications, efficiency and renewed collaboration. I support having a majority of citizen seats versus a majority of seats for elected representatives. I believe that the housing office's modernizing its management with a computerized database is key to better governance.
Housing guidelines need to be updated and clarified with objective criteria for determining occupancy compliance. I'd like to see clearly-defined standards and consistency to account for real life situations, and to the hiring of a hearing officer to review non-compliance issues.
I would like for the housing board members to have more time to spend and the resources to plan for our future needs and tackling larger policy issues, such as aligning pricing of future housing units with the wages most of our town's jobs' pay. We should plan for the retirement of the many workers living downvalley in free market homes, homes that are already unaffordable to replacement workers. The board should contemplate ways to encourage owners to readdress occupancy like creating a conveniently-located quality complex that seniors would want to sell their larger units to move into, and then weigh the units gained from such a program against diverting resources from projects geared to younger folks. Frankly I've known more people who died before their time, left for better jobs or who've moved to be closer to family or to warmer climates then have retired in their units.
Affordable housing is a national crisis confronting rural communities, metropolitan areas and resort towns. Our housing program is the envy of many, warts and all. I believe we should address the problems that have arisen, take a hard look down the road, and build upon our past successes.
What is your current housing situation?
Arriving in 1978, I rented in the 800 building of Silver King apartments, a 13-building complex meant for workers; later nine of the 13 buildings were turned into the free market condos and renamed Hunter Creek Condominiums. In 1988, after selling my mobile home in Aspen Village I bought a deed-restricted two-bedroom in the 800 building, when my son was seven years old. I have had roommates (certified by the housing office) in the past and probably will again in the future.
I've lived 30 years in 740 square feet and have felt blessed to do so. Having stability in housing allowed me to participate fully in this great community and made me a strong advocate of developing new housing opportunities for others. As mayor, I led the way on the contentious annexation vote for the Burlingame Ranch property which led to the MAA seasonal housing, the Annie Mitchell housing and the larger Burlingame Village. I personally negotiated the purchase of the Aspen Country Inn which had been slated for demolition, and led my council to approve the Truscott addition — both projects to create more long-term rental apartments.
Bert Myrin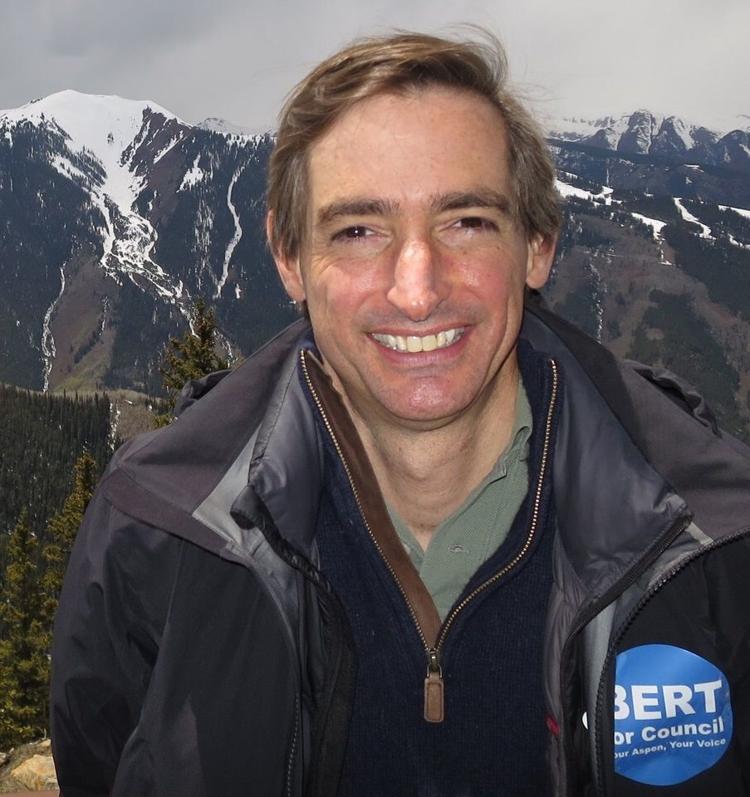 What are your priorities when it comes to local housing?
My path to more affordable housing is not in any way, shape or form to incentivize retirees who have served our community to move out of their homes. We must do everything possible to support those who have worked to make Aspen unique in a homogenized world.
My top three priorities are:
1. Fix the code: Every job generating square feet added to Aspen reduces the odds of finding affordable housing. When you find yourself in a hole, stop digging. Make growth pay its way. Best case, commercial development housing mitigation is only 65 percent. Effectively every commercial application starts with a 35 percent discount. Phase out this 35 percent discount 2 percent per year over 17.5 years.
I led the code change phasing out the discount for commercial scrape and replace. Eliminate other discretionary and non-discretionary discounts including the 100 percent discount for essential public facilities such as the Aspen Art Museum.
Change cash-in-lieu calculations to the Market Affordability Gap method to incentivize the certificates of affordable housing credit program.
Persuade Snowmass and Pitkin County upvalley of the intercept lot to match Aspen's mitigation rates.
2. What do we have versus what do we want: Count the number of employee bedrooms, short-term rental and lodge bedrooms, free market bedrooms (both year-round occupied and infrequently owner occupied) including Snowmass and Pitkin County upvalley of the intercept lot. Have a community conversation regarding those numbers: Are the ratios what we want? How much and what types of additional development we are willing to take on?
3. With what money: Bond a conservative amount safely covered by incoming taxes to build now versus later. Develop the BMC parcel. Buy and build at the Smuggler Racquet Club. Wherever we build, the density must be no greater than adjacent development and parking must be entirely onsite.
Does the Aspen-Pitkin County Housing Authority's governance and management structure need a shake up? What would you propose?
This program is crucial to Aspen's sense of community and deserves clarity of governance that is currently lacking. Under the current governance structure, no one knows whether to hold the five members of city council, the five county commissioners, the eight APCHA board volunteers, the APCHA executive director, the city manager, or the county manager accountable for the overall goals and operation of our affordable housing program.
Unfortunately, I can count on one hand the number of hours over the past four years the 21 of us have spent in the same room discussing anything related to our housing program, including governance. The first step to improving governance is for the 21 of us perceived as accountable to spend time in the same room listening to each other.
Out of this listening we might again hear and finally implement a suggestion from a 2012 memo to council suggesting the APCHA board delegate rule-enforcement to staff so the board can take up more of the forward looking, policy making role that will improve the program for our community.
Out of this listening we may also hear suggestions on clarifying who to hold accountable for the overall goals and operation of the affordable housing program. Where amongst the 21 of us should the buck stop? With no clarity on who is ultimately accountable it has been impossible to make progress on improving the program.
Figuring out who is ultimately in charge will require the dedication of time and effort by all. This will be a top priority for me in my second term on council.
What is your current housing situation?
I live with my husband and our dog in an 1800s Victorian at the corner of Monarch and Hallam. In 1916 our home was owned by Charles Wagner who was then mayor of Aspen. In 1913 Mayor Wagner proposed converting the vacant lots formerly occupied by the Clarendon Hotel into baseball fields in what is now his namesake park between Monarch and Mill streets.