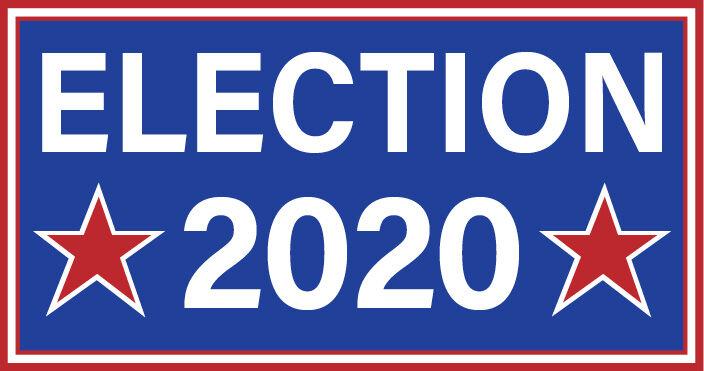 Pitkin County's COVID-19 strategy and the redevelopment and expansion of Aspen/Pitkin County Airport dominated Thursday night's Squirm Night discussion. The four candidates, Steve Child, Chris Council, Francie Jacober and Jeffrey Evans, who are vying for two seats on the Pitkin Board of County Commissioners, participated in a live debate that was hosted by the Aspen Daily News, The Aspen Times and GrassRoots TV.
Pitkin County residents will decide between incumbent Steve Child and challenger Chris Council in District 4, and Jeffrey Evans and Francie Jacober in District 5. Greg Poschman is running unopposed in District 3. While candidates must live in the geographic district in which they are running, all county residents vote on each contest.
With news just this week that COVID-19 cases are on the rise in the county, moderators Megan Tackett and David Krause, editors of the Aspen Daily News and The Aspen Times respectively, asked the candidates if the county should implement strict travel rules this winter, requiring visitors to show negative test results or quarantine for 14 days once they arrive to town.
"That's a pretty expensive quarantine to ask people to undergo," Jacober responded.
The other candidates agreed that a quarantine would not be practical. Child said under a 14-day mandate, many of the vacationers the region relies on would not make their trip.
"If someone (only) comes for a week, there's no purpose in them coming here so it presents a problem for our tourist economy," he said.
Chris Council said businesses and the local workforce need to be kept in mind while creating health policy.
"We can't shut down again, we can't," he said. "The mental health and economic issues, it's going to crush us."
Council criticized Child and the rest of the BOCC in their response to the pandemic, primarily around the issues of testing and communication.
"One day we had testing then we didn't, and that continues to this day," he said.
He said the county failed in its communications with the public, holding information updates at erratic times and days, and then disbanding the incident command team without notice.
Evans took issue with mask protocols specifically. He criticized the use of handkerchiefs as a satisfactory face covering, and said there should be more of a focus on providing N95 masks to high risk populations.
"If there is a less efficient way to approach this subject I don't know what that is," he said.
All four candidates were asked to reflect on the visioning process for the future of the Aspen/Pitkin County Airport, and to respond to claims that the public comment elements were unfairly managed.
Child, who has served on the BOCC for eight years and is seeking his third and final term, said he regretted that public comment was relegated to three minutes per person before the board.
"I feel like the county kind of botched it… and I apologize for that," he said. Child did point out there have been opportunities to submit written comments.
He also said he is in favor of expanding the capacity of the runway at the airport, saying that it would allow for more modern airplanes to land that would be 30% quieter and 30% more fuel efficient.
Council said he is in line with his opponent on moving forward with the airport planning, noting it is a 10-year process that includes waiting in line for federal funding.
Evans, who for years has defined himself by his effort to rework the entrance to Aspen, suggested a new terminal be planned near Owl Creek Road instead of in its current location, thus reducing the construction time needed for the update.
Jacober set herself apart in her skepticism of the airport expansion, saying that 90% of the flight traffic is for private jets.
"I don't think we need to do all this work for private aircraft," she said.
All candidates were posed the same question on the county's role in developing affordable housing.
Council, who previously served on the all-citizen APCHA Board of Directors, pushed for an independent housing authority. Last year the board was redesigned to include elected officials as well as members of the public.
"We need to remove the politics from it. We need to make it a truly independent authority," he said.
Child disagreed, saying the revised structure has improved "personality problems" of the past. He said the authority does not treat all residents equally and has applied rules unfairly at times. He specifically cited the long-running legal battle and eviction process with Lee Mulcahy, saying he was on Mulcahy's side.
"We definitely part ways in some of the legal cases," Council responded.
In the District 5 race, Evans and Jacober also set themselves apart on the issue of housing.
"I would not at this moment put housing at the top of my list," Evans said.
He said the county should pause on creating any new housing and see how COVID-19 and this year's ski season affects the local population.
"We could end up with a bunch of empty employee housing units for all I know," he said. "It needs to start snowing real hard real soon or COVID will look like a block party."
The Basalt resident said new developments are routinely met with NIMBY-ism and are hard to push through. To that extent, he suggested consulting with the Open Space department to find potential housing sites on public lands.
Jacober, in contrast, listed housing as one of her priorities.
"I think Aspen needs a robust and local workforce no matter how good the snow is," she said. Jacober said she would seek to enact a policy that ties childcare in with housing.
Jacober and Evans were asked about a state ballot measure seeking a mill levy to protect headwaters on the Western Slope. District 5 includes the Crystal River, which proponents would like to see designated Wild and Scenic.
"I have not reviewed the state ballot issues at all," Evans said.
But he said he has heard some common ground from the Crystal Valley constituents.
"Everybody in that area agrees on certain things. They don't want a damn, they don't want the Crystal to run dry, and they want a reliable source of water every time they turn on their tap," Evans said.
Jacober, who added entrepreneurial agriculture and waterways as top pillars of her campaign, said she would support measures to maintain water flows in the Crystal River.
"Preserving our water resources is the most important thing we could be doing," she said.
In the District 4 race, Child petitioned the voters to maintain the status quo in order to see county priorities through to the end.
"We need to have continuity on the board," he said. "I have eight years of institutional knowledge."
When questioned why he is running to unseat Child, Council said he could bring new ideas, along with experience.
"Steve has done a great service for our community. I voted for Steve in the last two terms. I think it is incredibly important in the democratic process that people engage," he said.
Pitkin County ballots are in the mail, and must be returned via mail, drop box, or in person voting by Nov. 3.
An earlier version of this story incorrectly stated that Chris Council applied for the current APCHA Board. He elected not to apply after the updated IGA.