East Coast entrepreneurs Alan and Jennifer Giaquinto have returned to Aspen and are planning to open two restaurants on different levels of the commercial space at 308 E. Hopkins Ave.
The street-level operation will be the first of the two to open. It's an all-day, seven-days-a-week eatery called Tatanka. Jennifer Giaquinto described it as a "Western bistro" offering breakfast, lunch and dinner. Plans call for a soft opening during the Food & Wine Classic in Aspen, June 14-16, then a grand opening on June 20, she said.
"Our big thing that we wanted to bring to town was breakfast," Giaquinto said. "We have a lovely breakfast menu with a lot of options on it. You can be as healthy or as decadent as you want to be."
She said Tatanka will be open continuously from 7 a.m. to 10 p.m. She said she and her husband formerly worked in the Aspen service industry and they remember how hard it was to get a meal or a snack in town during certain times of the day.
"Between 3 and 4 o'clock it seemed like there weren't a lot of options," she said.
The basement operation, which is pointed toward a late November or early December start, is called The Ranch Room. Giaquinto said the concept is still developing, but it will be a dinner place — not "fine dining" with white tablecloths — open three or four days per week.
James Mazzio, a 1999 Food & Wine Best New Chef award winner and former resident of Aspen, will serve as executive chef of both establishments. Giaquinto said Mazzio recently worked in Santa Fe, New Mexico, at Bouche Bistro. His influences there, coupled with the Giaquintos' travels throughout Mexico, will shape the cuisine at both establishments, she said.
"At Tatanka, you'll see a bistro with a Mexican-Western flair," Giaquinto said. "You'll see some bison pop up, you'll see some really nice chiles and flavors of Mexico and the Southwest. There will be a little of that cowboy culture like a chicken fried steak for breakfast with cracked-pepper venison gravy. Our fish will come with a Mexican-style rice."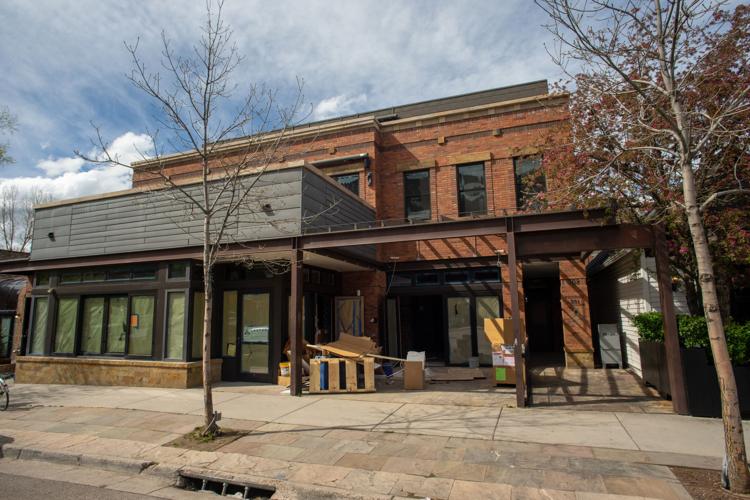 Diners who aren't big fans of fiery spices typically associated with many Mexican dishes will be able to avoid them, she said.
"There will be a lot of options," she said. "We're really influenced by the cuisine of Oaxaca, and Mexico City, where you can go to a lot of bistros and you just see the Mexican style barely peeking through. That's what we're searching to do."
The decor will be "classic hacienda," Giaquinto said. A family in Santa Fe with a business called Old Wood, which specializes in handcrafted products, has put together an art wall using cedar circles from lumber that's been reclaimed after beetle kill.
"We want it to be cozy — a warm, inviting space where you can pop in for lunch with friends or just kind of hang out. We'll have TVs on the wall for sports. Our main thing is to make a restaurant that's accessible for everybody, locals and visitors."
While The Ranch Room concept is still under development, Giaquinto said there will be emphasis on wild game. "You'll see the European — French, Spanish, Italian — cuisines peeking through," she said.
She said the price points for The Ranch Room will be slightly higher than Tatanka. "It will be a little more polished than Tatanka, but I wouldn't call it fine dining," she said. "We're toying with some family-style menu items, and the goal is to keep the menu in a certain range. Both places will be 'dressy casual.'"
The Giaquintos started out several years ago at Aspen's Caribou Club. Also, Alan Giaquinto co-founded Ink Coffee in Aspen.  
They currently own a coastal restaurant in Wrightsville Beach, North Carolina, called Shark Bar & Kitchen, also a casual establishment.
"We just really love Aspen," Jennifer Giaquinto said. "We've lived here off and on over the years, Alan loves skiing, all our great friends are here, so when this space popped up and presented an opportunity, we signed a lease. We had been working with James Mazzio already and it just all came together."