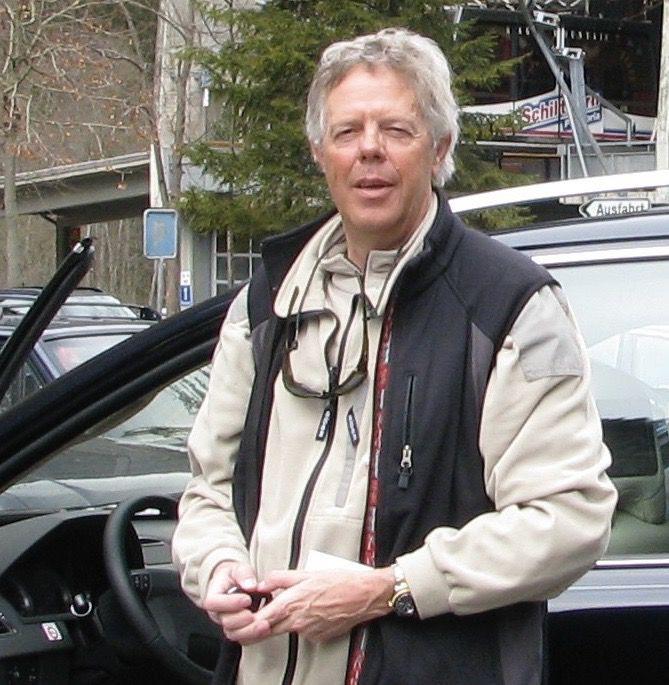 Jay Cowan worked as a writer in Aspen for more than 40 years. In that time, he pretty much saw it all — good, bad, ugly, highly entertaining and a combination of all those things.
Cowan, who attended Aspen High School after his family moved to the Roaring Fork Valley from his native Jackson, Wyo., in the early 1960s, has an extensive literary resume. He worked as the editor of Aspen Sojourner magazine for six years, was a long-time contributor to Aspen magazine, wrote extensively for Ski magazine, Cowboys & Indians and Big Sky Journal, published out of Montana, where Cowan now lives.
He taught skiing at Snowmass for 15 years and was once employed as the caretaker at Hunter S. Thompson's Owl Farm in Woody Creek.
All in all, in pretty solid curriculum vitae for a local wordsmith.
During that lengthy tenure, Cowan became interested in Aspen's seemingly frequent scandals, which were made all the more captivating because they included some of the best-known names in the world. Even those scandals that did not necessarily include famous personalities were shocking enough that the outside world took notice, if for no other reason than the word "Aspen" was attached to them.
The roots of Cowan's latest book, "Scandal Aspen: The Rich and Famous Run Amok in Paradise," began growing during his tenure at Sojourner.
"We did a piece that included about four or five scandalous stories," said Cowan, who is in town for a presentation of his book Thursday night at Explore Booksellers. "We ended up doing four or five of them and they were well received. I had been thinking about doing a book on Aspen's scandals but had not got around to it. I heard from another writer that he was interested in doing a book on the subject. I said, 'What? Using my work?' So I thought I had better get on it."
The work, according to Cowan, was inspired at least partially by the 1981 book, "Hollywood Babylon," penned by Kenneth Anger, which was described in a review in the New York Times as "picking through the slag heap of the Hollywood dream factory, [he] has put together a truly prodigious anthology of star-studded scandal."
"It sold extremely well," Cowan said.
Though it's tough to trump Hollywood when it comes to both scandals and big names, Aspen offers a far wider range of characters, going all the way back to the silver rush days.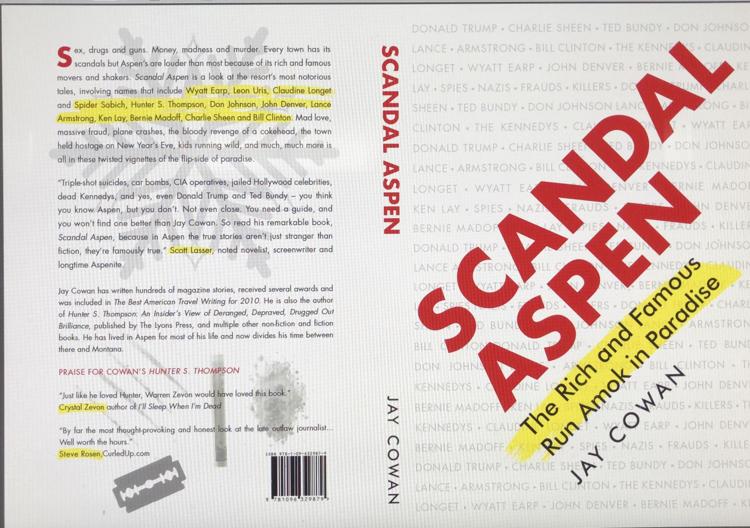 Cowan took advantage of that wide-ranging slate of actors, writers, financiers, drug dealers, grifters, athletes and miscellaneous ne'er-do-wells. He started at the beginning.
"I kind of wanted to go back a ways," Cowan said. "Aspen of course was a pretty scandalous mining town. There was all kinds of stories about weird stuff that went on back then. But I always liked the story of the Silver Queen statue, the fact that something like that could just vanish from the face of the earth struck me as weird.
"I had just moved to town when Leon Uris' second wife took three shots to kill herself," he continued. "That to me was unusual. I thought it suggested determination but lousy marksmanship. I wasn't aware that that is actually not that unusual. So, I started thinking 'this is a weird place, because they got away with that pretty easy."
Then there was the case of world-class skier Spider Sabich, who was shot in his home while taking a shower in 1976.
"That was strange because she never quite left," Cowan said, referring to singer-actress Claudine Longet, who contended the shooting was accidental and who was, in a highly controversial verdict, convicted of misdemeanor criminal negligence and sentenced to 30 days in jail. She was allowed to set her own schedule as to when those days were served.
"The one that broke my heart was Nancy Pfister," Cowan continued. "Nancy was not the most popular girl in town. But it ticked me off that people were like, 'she got what she deserved.' What, she had a big mouth? Really? I thought that, if that didn't strike the fear of god in landlords in this valley, probably nothing would. Like, you don't like your landlord, so you beat them to death with a hammer?
"I also thought that Ken Lay coming here to die was very opportune," he said.
Cowan's list of scandalous material includes Bill Clinton, Charlie Sheen, members of the Kennedy clan, members of the Trump clan, Bernie Madoff, Saudi Prince Bandar, Lance Armstrong, Don Johnson and even John Denver.
It is an enviable list, and one not likely to occur anywhere but Aspen.
"The only thing that seemed to upset the local mucky-mucks wasn't that people died or that tragedies happened, but rather how the news was going to play out," Cowan said. "So every time one of these drug-related killings took place, it was 'Oh, God, this is going to ruin our business."
Cowan has also authored "Hunter S. Thompson: An insider's view of deranged, depraved, drugged out brilliance," "Best of the Alps" and "In the land of living dangerously," the latter of which chronicled his travels in Indonesia.
He said the nature of his presentation at Explore Booksellers will depend upon the audience.
"I'm not real fond of reading my stuff," Cowan said. "I'm not sure what people get out of that. I like to do Q&A as much as anything and hear what people have to say about scandals they've heard about. The book opens with a brief history of celebrity in Aspen and a brief history of drugs in Aspen, because they're both sort of fundamental to the story. I think it's a legitimate, if somewhat twisted, history of town."
Cowan's presentation will take place Thursday, Sept. 26, at 5:30 p.m. at Explore Booksellers, 221 East Main St. in Aspen.