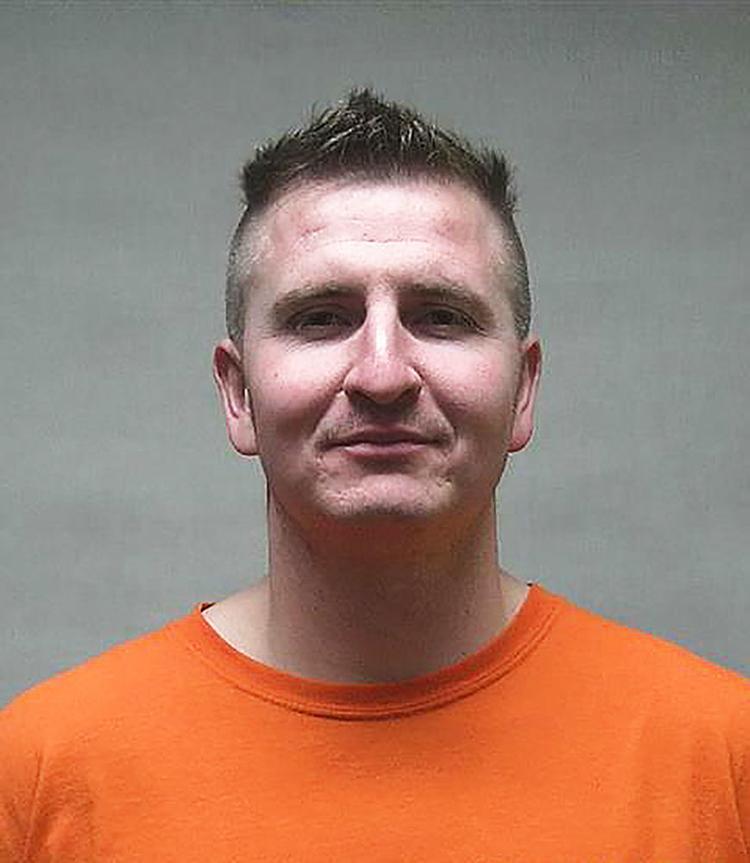 The man who allegedly took three strangers hostage at gunpoint in 2016 on Independence Pass and fired two shots at one of them has been found competent to stand trial on numerous felonies charges.
Prosecutor Sandi Kister said her office is ready to proceed with a trial for Brolin McConnell, 32.
"He's been declared sane … we're ready to move forward," she said.
But an attorney for McConnell said in court Tuesday that the defense will seek a second sanity evaluation after the finding by the Colorado Mental Health Institute. Judge Chris Seldin of Pitkin County District Court said the law mandates that McConnell be allowed to be evaluated by his own expert. That could be done in six to eight weeks, said the lawyer, who works with McConnell's chief attorney, Harvey Steinberg of Denver.
A review hearing was set for April 15.
The judge also referenced a letter McConnell sent to him in early December.
McConnell faces 15 counts, including attempted first-degree murder, kidnapping, attempted kidnapping and menacing, for allegedly detaining three men on Lincoln Creek Road on July 27, 2016. McConnell held a pair of handguns on two men who drove past him. One man, who said he had planned to camp in the area, told the Aspen Daily News that McConnell believed they were watching him. He fired one of the weapons at birds flying overhead, saying they were drones, one man said. A third man who drove upon the scene was also taken hostage. None of the alleged victims knew McConnell.
They described McConnell as extremely paranoid, repeatedly flipping a gun's safety off and on as he pointed it at them, debated whether to kill them, and asked for $100 million when police arrived.
Surrounded by police, he fired twice at one man's head and feet, according to authorities. A then-sheriff's deputy said during a court hearing in 2017 that he begged McConnell not to kill the remaining hostage after two others escaped. Why he allegedly held the men hostage is unclear, and drugs and alcohol as contributing factors have been ruled out.
During a Dec. 3 hearing in which Steinberg sought a reduction of his client's bond — he has been held in jail since he surrendered to police on a $500,000 bond — one of the alleged victims said that McConnell's possible release terrifies him.
McConnell responded that he was tired of what he deemed were lies from the alleged victims and urged the judge "not to listen to this bulls---." He wrote Judge Seldin the next day, apologizing for his temper and reiterating his belief that the men are lying. In requesting an "affordable" bond, he spoke about his history and why he had guns that day on the pass.
"I'd like to share some info with you that I feel like hasn't been shared during any of my court dates or bond hearings," the letter says, with McConnell adding that he was writing "most likely against the wishes of my lawyer."
The Colorado Springs-area resident wrote that he has no criminal record and had not been arrested before July 27, 2016. He had real estate licenses in Colorado and Florida, and built and remodeled custom homes after growing up on a ranch in Sterling.
McConnell wrote that he was raised in a religious home and didn't try marijuana, the only drug he's tried aside from alcohol, until he was 28.
"I knew hard drugs would mess up my life," he wrote. "I'm not even sure I've been full-blown drunk before as I don't like how I feel after I get past a certain point."
He has never been around violent people nor been in a fist fight, having lived "a simple and what most would call a naive life," the letter says.
No details in letter about allegations
The missive does not discuss what allegedly happened that day, but McConnell told the judge that "the only reason I had guns with me is because I started carrying a .22 pistol to shoot poisonous snakes on our ranch when I was very young." Since then, carrying a gun is just as common to him as carrying a cell phone.
"I felt safe with them in case I was ever in a situation that I would need to defend myself since I'm not a fighter," McConnell wrote. "However, that all said, I know that my actions have led me to this point in life."
He said that in the past 30 months, he has seen his children for two hours, "and it kills me every day that I'm not a part of their lives." A lower bond would allow him to spend more time with his kids, he wrote, adding that he is not a flight risk, would live with his parents and show up to every court appearance.
"Whatever you decide on my sentencing day, I'll take like a man to get it over with so I can move on in life to be with my kids," McConnell wrote.
Should he get out of jail, he wrote that he has "no clue who the victims are, nor do I have any interest in speaking to them or ever going near them, I can assure you."
Judge Seldin wrote in a Dec. 14 court filing that he had reviewed McConnell's letter but took no action because of the then-pending evaluation by a state psychiatrist. The defense on Tuesday did not ask the judge for a bond reduction, given that Steinberg will obtain a second evaluation.
In other law enforcement news, the man who allegedly became enraged and shoved the head of the Pitkin County Democratic Party down a staircase for knocking on his door during a cavassing effort appeared in court Tuesday.
Reed Gokey, 68, was arrested Saturday on one count of misdemeanor assault for allegedly shoving, punching and kicking Howard Wallach on Feb. 11. Gokey was free after posting a $1,000 bond.
Wallach and Gokey began arguing about whether Wallach had a constitutional right to be on the latter's property or if it was trespassing. Wallach said in an interview that the defendant then "flew out of the door, tackled me and knocked me down against a post. He started kicking me repeatedly and punched me, and kicked me down the stairs head-first."
Gokey told police that he never touched Wallach, but a man canvassing with Wallach backed up the alleged victim's story, the arrest warrant says.
Wallach and his wife initially didn't want to press charges, but did so after deciding Gokey "is a threat to other people and the community and should be dealt with in court," the warrant says.