In the three-person election for the Democratic nomination in Congressional District 3, no candidate or independent poll results have been publicly released, making it difficult to tell which way voters are leaning. But a look at campaign finance reports and other indicators suggest that it's a match race between a Roaring Fork Valley attorney and a former state legislator from Routt County.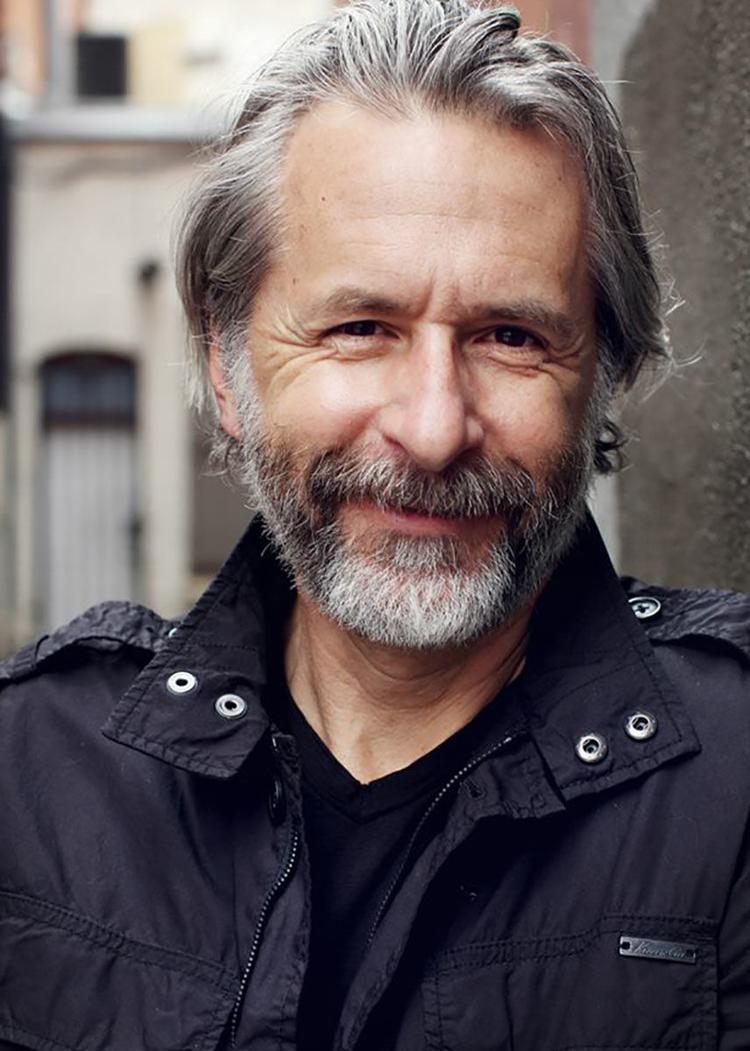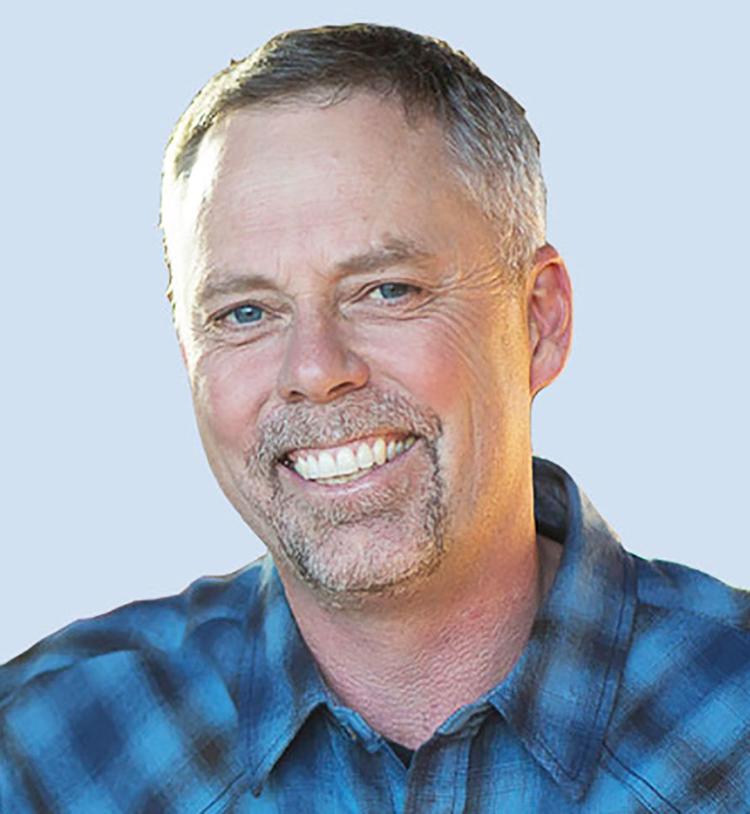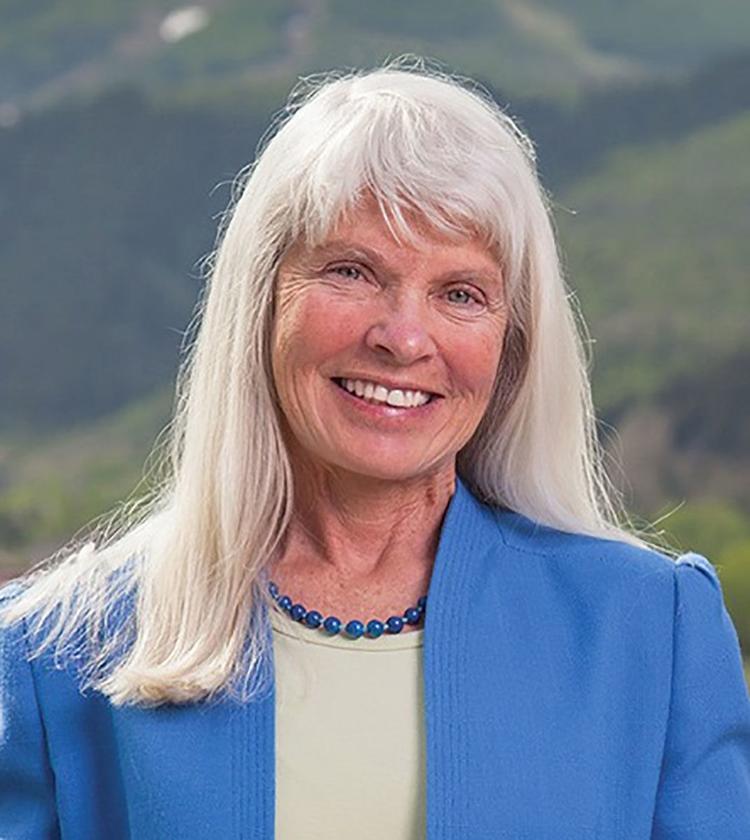 The party primary will be held June 26, and the top vote-getter gets to face the incumbent, U.S. Rep. Scott Tipton, R-Cortez, in the Nov. 6 general election. Attorney Karl Hanlon, of Carbondale, and former state Rep. Diane Mitsch Bush, of Steamboat Springs, earned their spots on the primary ballot in April by garnering support from 3rd District delegates at the Democratic Party State Assembly in Broomfield on April 13. Former Eagle County Commissioner Arn Menconi, also of Carbondale, also found a way onto the ballot, via the petition process.
Conventional wisdom would suggest that Mitsch Bush — first out of the gate by announcing her candidacy last July, well before the others — is the front-runner, with Hanlon nipping at her heels. Menconi, the most liberal and outspoken of the three candidates and a former Green Party challenger to U.S. Sen. Michael Bennet, may need a miraculous stretch run to catch the other two, but he has been active, participating in candidate forums and doing what he can to connect with voters.
With no poll data on which to rely, here are various ways in which the race has evolved or is being assessed:
• In the campaign-finance period representing Oct. 1 to March 31, the last period for which data was available, Mitsch Bush out-raised Hanlon by a 3-1 margin. She showed contributions of $364,621 while Hanlon raised $122,092. The cash-on-hand gap was similar, with $163,578 in Mitsch Bush's warchest compared with $64,883 in Hanlon's coffers. A filtering of the contributions shows that Hanlon raised more money from Aspen donors than Mitsch Bush. Menconi did not file a report, suggesting he has not been active on the fundraising front. The next Federal Election Commission report, covering a nine-week period ending June 6, must be filed by Thursday.
• At the Democratic assembly on April 13, Mitsch Bush took 56.4 precent of delegate votes to Hanlon's 41.4 percent in a process said to be dominated by party leaders and insiders. By not participating in the process and earning his way onto the ballot via petition, Menconi essentially solidified his outsider's role. It's a characterization with which he may be familiar, having taken 1.3 percent of the statewide vote in 2016 as the Green Party candidate running against incumbent Sen. Michael Bennett.
• In its snapshot view of the race, the political website coloradopols.com lends credence to Hanlon's campaign, giving him a 30 percent chance of winning the fall general election. "Hanlon campaign has done a good job of being in a position to win Primary and may have moved slightly ahead," the site says. It also gives Mitsch Bush a 30 percent chance, adding, "Her first TV ads went up just as ballots were being mailed out to voters." Tipton, the website says, has a 70 percent chance of re-election but is listed as "definitely vulnerable … and his recent actions bely his nervousness." Marconi is given just a 5 percent chance of becoming the Western Slope's congressman. The site's assessment: "Former Green Party guy who just likes seeing his name on the ballot."
Gaining ground?
Hanlon, who announced his candidacy in January, is working hard to compete with Mitsch Bush, according to one of his strongest advocates, Blanca O'Leary, former chair of the Pitkin County Democratic Party. O'Leary donated $2,000 to the Hanlon for Colorado campaign in March and $500 in January.
O'Leary said she supports Hanlon because he's got the best chance to woo voters throughout all parts of the district — even the conservative counties. Colorado's U.S. House District 3 is a massive area covering most of the Western Slope, plus the city of Pueblo. 
She and her husband are hosting a fundraiser for Hanlon at their Aspen home on Thursday.
"I just think Karl is a better fit for the district," O'Leary said. "I think Karl can span across diverse backgrounds and issues."
Hanlon unveiled TV spots two weeks ago, ahead of Mitsch Bush's commercials, that show him aggressively attacking Tipton and President Trump. In one, he speaks against a backdrop of rural and agricultural scenes, an apparent attempt to sway voters outside of ski towns and cities. 
"We've got the highest health care costs in the country, thanks to Tipton and Trump," Hanlon said in the advertisement. He has described himself as an advocate for "affordable, universal health care."
"It's time to fight for our Colorado way of life. …Tipton won't do the work, but I will," he said in the commercial.
Last week, not long after the commercial started airing, Hanlon issued a news release condemning the Trump Administration's decision to "undermine health care for millions of Americans" by gutting protections for people with pre-existing conditions.
"Over 300,000 residents of the 3rd Congressional District suffer from pre-existing conditions, including 40,000 minors, and my wife, Sheryl," Hanlon said. "For Donald Trump's Justice Department to imperil health care for over half of the non-elderly population of the 3rd District is fundamentally immoral."
Hanlon is honing in on the state's high health care rates, an issue on the radar of voters across the political spectrum, O'Leary said. He also grew up in a ranching family and has a professional background as a water-law attorney, which makes him knowledgable about many topics of concern to the Western Slope, she said.
Hanlon probably would fit into the "moderate" category compared with Mitsch Bush, who may be catering to the so-called progressive Democrats, O'Leary said.
"Diane is a very capable person and she has experience as a legislator, but she might be more out of touch with the rest of the district, some of the more agricultural and conservative areas," she said. "You have to be able to cross party lines and reach out to unaffiliated voters."
Pitkin County represents a sizable chunk of Democratic votes, and O'Leary plans to help the Hanlon campaign locally, with phone-bank operations and door-to-door outreach. But O'Leary said Pueblo may be the most important battleground in the primary and the general election because of its population and large numbers of Democrats and unaffiliated voters. Seizing a majority of votes in Pueblo is one of the keys to victory, she said.
O'Leary said Hanlon is catching up to Mitsch Bush, who had a six-month head start in the contest.
"The voters in the district are a lot more conservative than us (in Pitkin County)," O'Leary said. "Karl is progressive on the issues that I want him to be (progressive) on, and I think he also understands some issues that aren't as high priority in Aspen but are a high priority in other parts of the district."
Hanlon has proven his dedication to voters outside of his Roaring Fork Valley home base, even walking in the rain with Pueblo schoolteachers when they went on strike over pay issues last month, O'Leary said. As a father and stepfather, O'Leary said, Hanlon understands education issues and problems facing today's youths, including immigration and gun violence.
Hanlon served briefly on Roaring Fork School District School Board as an appointee. He lost his bid for election to that board in 2015. O'Leary said the fact that Hanlon has never been elected should have no bearing on his ability to serve as a congressman, noting his experience as an attorney specializing in water and municipal law. 
She added that she formerly served on the board of Alpine Legal Services with Hanlon, who has a lengthy record of service to nonprofits in the valley, including Aspen Public Radio.
'A practical progressive'
Despite a significant fundraising advantage through March, Sonja Macys, campaign manager for Mitsch Bush, said neither the candidate nor the Diane for Colorado organization believes a Democratic primary victory is certain.
"We're not taking anything for granted," she said. "We do look at this as a trial run for the general election. We know we have to win the primary to get to Scott Tipton."
Macys said contributions continue to pour in, and when the April and May contributions are made public later this week, Mitsch Bush will be close to the $450,000 mark in total donations. But the campaign is intentionally "lean" from a spending standpoint, she said, because it wouldn't make much sense to win the primary and have no money left over with which to fight Tipton.
What's significant about the fundraising is that the vast majority of donations to Mitsch Bush are small amounts, Macys said, which makes it "a real grassroots campaign."
Though Hanlon appears to be raising more money in the Aspen area, the Roaring Fork Valley is an important part of Mitsch Bush's fundraising and get-out-the-vote efforts, she said. Phone-bank activities are planned in the valley this week, as is an appearance at the Aspen Farmers Market on Saturday by multiple Mitsch Bush staffers and supporters.
Make no mistake: Mitsch Bush is the true "progressive Democrat" in the race, Macys said. She even pointed out that an Aspen Daily News story in January, when Hanlon announced his intent to seek the seat, quoted him as saying the district is open to a "more centrist" candidate. In the article, Hanlon alluded to himself as "someone who is looking for solutions and doesn't pass things through an ideological filter."
It's clear that Mitsch Bush is "consistently progressive," Macys said, which may have led to the endorsement she received from the Congressional Progressive Caucus. The group includes more than 70 members of the U.S. House of Representatives and one U.S. senator — Bernie Sanders.
But the election is not about labels, Macys said, noting that Mitsch Bush strives to appeal to a wide range of voters.
"Every single person in this district is concerned about universal single-payer health care," Macys said. "It's a primary issue of hers. Some of the issues she has worked on as a legislator, and that she will work on, appeal to all people. …She is a progressive, she's running as one, but she doesn't alienate people either.
"There might be this sense that 'progressive equals leftie,' but I don't think that's true. I think she's a practical progressive who reaches across the aisle to get things done. I don't think that being a progressive and attracting moderates are at odds with each other," she said.
Macys agreed with O'Leary that Pueblo is crucial to victory. Mitsch Bush announced her candidacy in the city last July, and has even opened a campaign office there. Pueblo has a pro-labor history that's a natural fit for Mitsch Bush's platform, she said.
"We need to win Pueblo," Macys said.