The three candidates seeking the Democratic nomination for Colorado's U.S. House District 3 said Sunday they plan to work all the way through Tuesday's election primary to sway as many voters as possible in their quest to face incumbent Congressman Scott Tipton, R-Cortez, in the November general election.
Carbondale resident Arn Menconi, a former three-term Eagle County commissioner, reiterated what he's said before in local media interviews and at political forums across the Western Slope — that he's the only candidate willing to speak candidly on behalf of the less-fortunate citizens of the district. He won't kow-tow to the leadership of either party in Washington, D.C., and he thinks there's a better case today for impeaching President Donald Trump than there was nearly five decades ago when Richard Nixon was trying to cover up Watergate.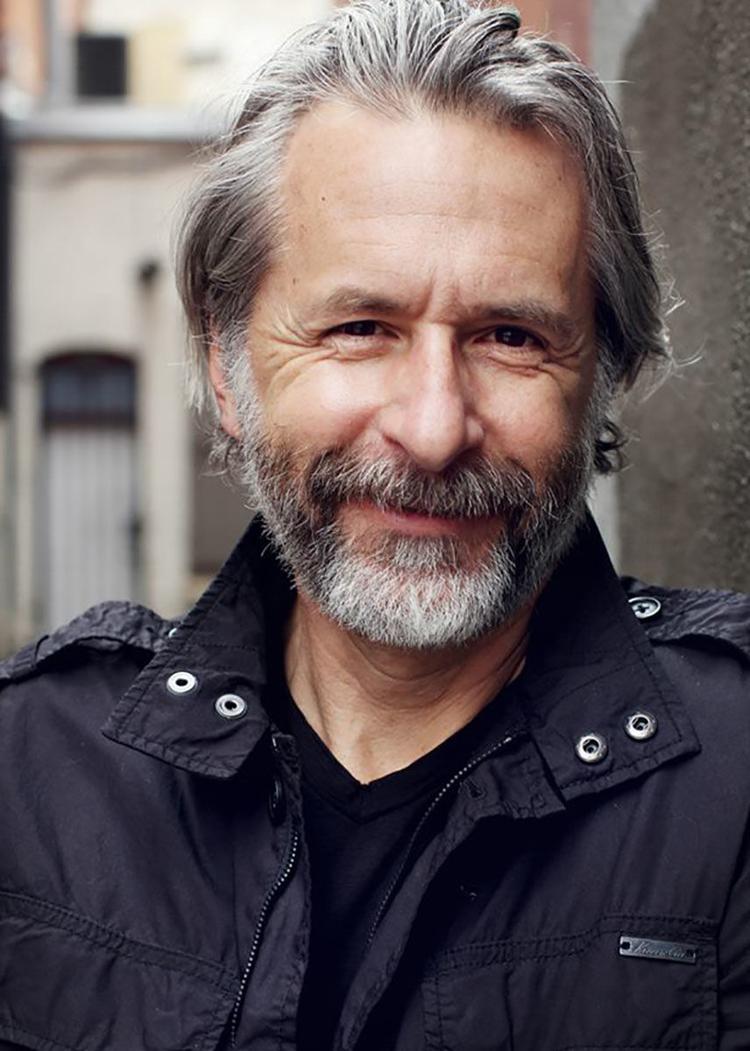 "The Democrats in House District 3 always run a 'blue dog' campaign and they always lose miserably," Menconi said, referring to the widespread belief that the only way to defeat Tipton is to convey a centrist message. 
Like his opponents, former state Rep. Diane Mitsch Bush of Steamboat Springs and attorney Karl Hanlon of Carbondale, Menconi sees the fight for the large number of Democratic voters in Pueblo as crucial to victory. But the mainstream Democratic candidates don't understand how to reach those voters, Menconi said.
"[Former presidential nominee] Hillary Clinton lost in Pueblo. [Former Congressional candidate] Gail Schwartz lost in Pueblo. That's a Democratic town. They aren't messaging anything to the poor; they are just paying lip service," he said. To Menconi, other Democrats are afraid that a straightforward liberal approach in majority Democratic areas will come back to haunt them in the more conservative counties when the time comes to face Tipton in the fall.
Menconi supports a single-payer health care system overseen by the federal government. He also wants to ban the environmentally controversial practice of "fracking" by oil and gas companies and supports a federally mandated minimum wage of $15 per hour.
Mitsch Bush was the first to announce her candidacy nearly a year ago. As of the most recent campaign-finance reporting period ending June 6, she had by far raised the most money in the race, $447,239, and had $139,378 cash remaining.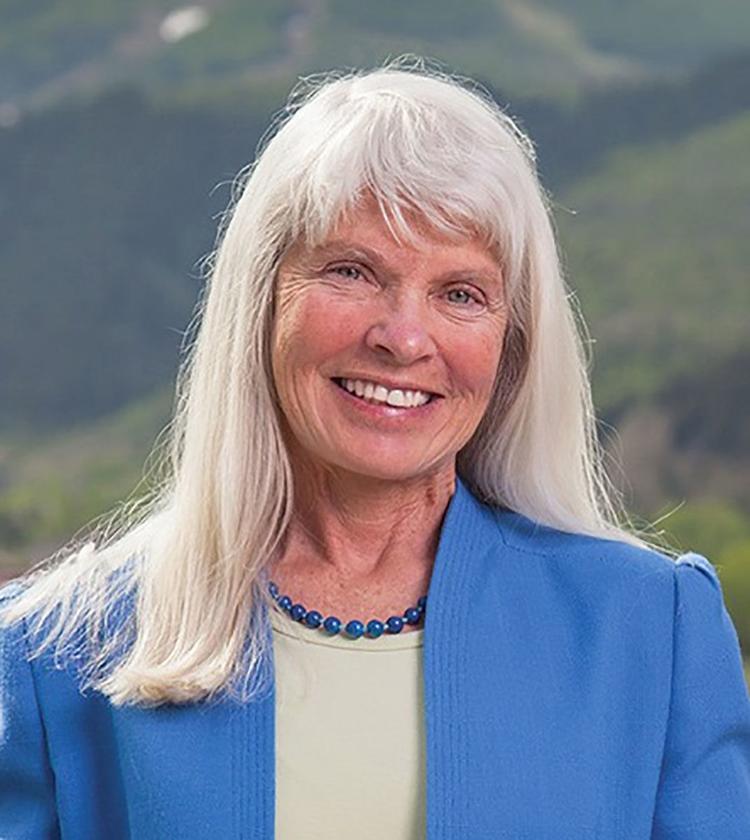 She said Sunday that she would spend the remaining days leading up to the election in Pueblo, where she has a campaign office. She said her campaign counts 300 volunteers across the sprawling district, most of whom are now working phone banks and knocking on doors to help get her vote out.
"I've spent the last five days in Pueblo, visiting federally supported health clinics primarily," she said. "We're talking to people, we're walking, we're knocking, we're going to any event people want me to go to."
Mitsch Bush also supports a single-payer health care system,  but said she believes a primary goal of the district's next representative in Congress is to fix glitches in the Affordable Care Act, commonly known as "Obamacare," to make it stronger following the Trump administration's efforts to replace and weaken it. She favors an expansion of Medicare so that it's accessible to everyone, not just seniors. She also believes that prescription drug prices ought to be capped so that medicine is more accessible to people of low or fixed incomes.
Mitsch Bush, who also is a former Routt County commissioner, said she wants to go to Congress because the Trump administration, with help from Tipton, is tearing Americans apart and moving the country backward.
"I have experience and have been very successful in pulling people together," she said. "That's what it takes to be a good representative: You listen, you do your homework, and you stand up to lobbyists. You also stand up to party leadership when you have to."
Hanlon, whose campaign had raised about $212,970 and counted $16,411 cash on hand, according to the report of contributions and expenditures ending June 6, said he has been taking a "raise-as-we-go" approach to election finances. He said he would hit eight or more campaign stops on his way to Durango on Monday and then spend Election Day in Durango, where he enjoys a solid network of supporters and volunteers.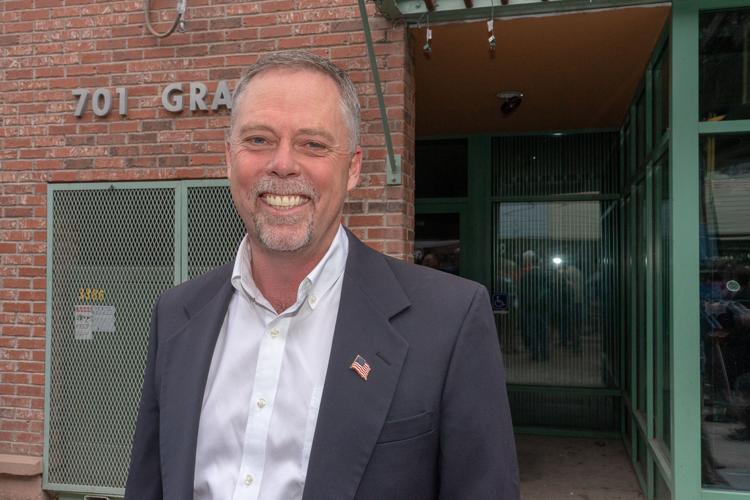 Hanlon also has a game plan for Pueblo, with extensive phone-bank operations and people going door to door on his behalf, he said.
"I am not a career politician," he said. "I am a water attorney, a rancher, a dad and husband with an amazing family. I think that's the core of what a voter wants to know: who you are and what your character is."
Hanlon, who entered the race in January, said he has outworked his two opponents. 
"We started out as a longshot, outsider campaign, and we've shown everyone how hard we can work and what we've accomplished," said Hanlon, adding that he had made 10 public appearances in the last 72 hours.
As for the health-care issue — Hanlon has made a point in news releases, television commercials and media statements of criticizing Trump's policies with regard to the Affordable Care Act — he said he would prefer to start with strengthening the law rather than pushing for a single-payer system.
Though he said he supports "universal, affordable health care," Hanlon added that there is "not time to fight the [single payer] battle at this moment" in the nation's capital.
"We can work in the short term to protect and strengthen the Affordable Care Act and work on longer-term solutions later," he said.
Voting options
Tuesday's primary election also features a few other contested races, including:
• Colorado governor: Democrats — Cary Kennedy, Jared Polis, Donna Lynne and Mike Johnston; Republicans — Walker Stapleton, Greg Lopez, Doug Robinson and Victor Mitchell.
• State treasurer: Democrats — Dave Young and Bernard Douthit; Republicans — Justin Everett, Polly Lawrence and Brian Watson.
• Attorney General: Democrats — Phil Weiser and Joe Salazar.
Candidates listed on the ballot but who have no opposition in the primary are not listed in this article.
The June 26 election is a mail-in affair, but those who haven't sent their ballots via mail can drop them off Monday [today] and Tuesday at the Pitkin County Election Office, 501 E. Hyman Ave., Suite 106, in Aspen between 8:30 a.m. to 4:30 p.m. There also are 24-hour drop-off election box locations at the Town of Snowmass Village Town Hall and Basalt Town Hall.
Early in-person voting is available Monday [today] at the Aspen Jewish Community Center, 435 W. Main St., in Aspen, between 8:30 a.m. and 4:30 p.m. Also at the center's polling location on Tuesday, voters may cast ballots in person from 7 a.m. to 7 p.m. Those who plan to vote in person are urged to bring a form of identification.