Part 1: Big case load
When it comes to swinging a big stick in the realm of First Amendment rights and access to public documents, few attorneys in the country can match the track record of Steve Zansberg, senior counsel with the Denver-based firm of Ballard Spahr.
In addition to being involved in some of the highest-profile cases in recent U.S. history, Zansberg has represented the public-documents-access interests of Roaring Fork Valley individuals and media entities — including the Aspen Daily News, the Aspen Times, the Sopris Sun and the defunct Valley Journal — in such front-page legal proceedings as the unsealing of documents related to the Nancy Pfister murder in 2014 and the murder of Maria Caminda Navarrete-Portillo in 2016.
Most recently, Zansberg has represented Paonia resident Pete Kolbenschlag, who was sued by a big oil company over comments he made in the Glenwood Post-Independent's comments section about oil and gas development on the Thompson Divide, and Ted Guy, who along with an anonymous ad hoc committee, is in the process of suing the Basalt town government over alleged infractions of the Colorado Open Records Act, among other contentions.
On the regional and national levels, Zansberg has:
Obtained access (for The Denver Post and the public) to the Columbine shooters' journals under the Colorado Criminal Justice Records Act;
Obtained the release of the autopsy report of JonBenét Ramsey and the hidden indictment the grand jury returned against John and Patsy Ramsey;
Obtained the unsealing of the arrest warrant affidavit for Colorado Springs Planned Parenthood shooter Robert Lewis Dear;
Represented an international consortium of news outlets in fighting closure of court proceedings and sealing of court records in the Oklahoma City bombing trials, the Aurora Theater shooting and the short-lived prosecution of Kobe Bryant in Eagle County;
Obtained release of the psychiatric experts' reports and treatment notes for Aurora Theaters shooter James Egan Holmes;
Successfully defended The Discovery Channel in a suit arising from an episode of the Colorado Springs-based TV program "Homicide Hunter," which depicted the plaintiff's involvement in a gang-related altercation that resulted in a 14-year-old's death;
Successfully defended A&E Television Networks in obtaining summary judgment on libel claims premised on the "Gangland: Aryan Brotherhood" program, which had mistakenly portrayed the plaintiff as a member of the Aryan Brotherhood prison gang.
Successfully defended The New York Times in obtaining dismissal of a libel case brought by a woman who had been falsely accused, in court proceedings, of being a drug dealer.
Part 2: Roots in broadcast media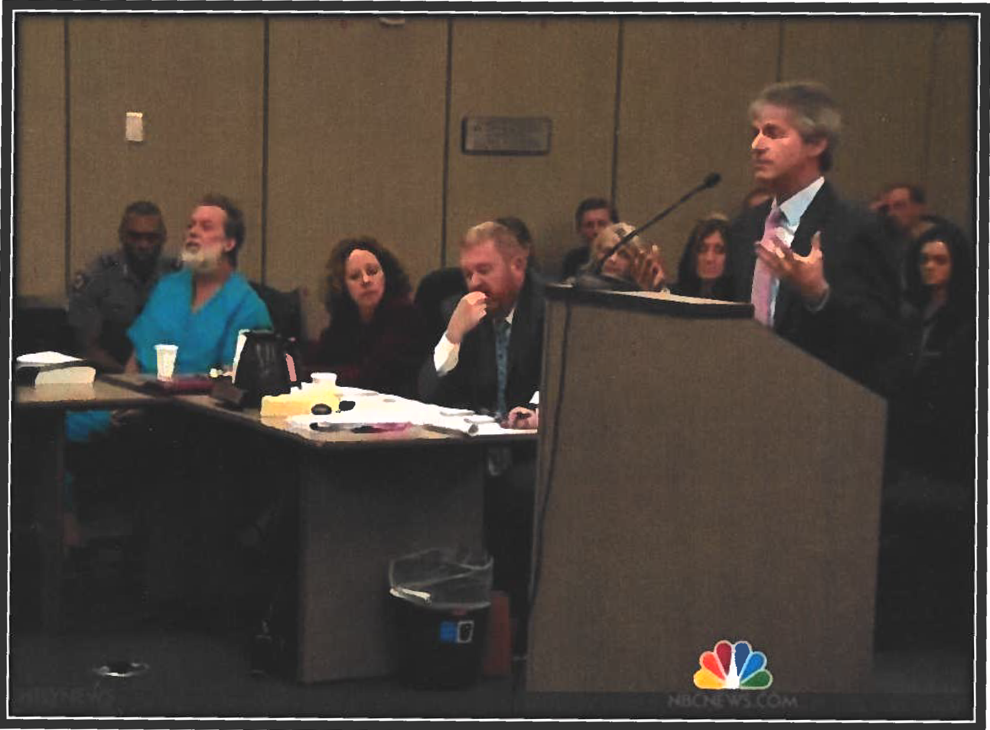 Zansberg did not rise to the pinnacle of his profession directly. He actually started out as a proud member of the Fourth Estate. Here's his basic story in Q&A form, gleaned from a multi-month interview conducted primarily via email.
ADN: Where are you from? Where did you grow up?
Zansberg: I was born in New York City and raised in northern New Jersey — exit 160, for transplants.
ADN: Where did you do to law school?
Zansberg: Yale. I received my JD in 1994. I did my first year there as a Knight-Ridder Foundation Journalism Fellow.
ADN: How/why did you become a First-Amendment/open records specialist?
Zansberg: Prior to going to law school, I worked as a news/documentary producer at KQED-TV in San Francisco and prepared pieces as well for PBS and the Newshour. I am a 'true believer' in the essential role a vigorous free press plays in holding governmental actors  — and others — accountable and providing citizens the information necessary to sustain a self-governing democracy.
ADN: Does that represent the bulk of your work or is it more a labor of love/sideline?
Zansberg: First Amendment and media law is the bulk of my practice and has been throughout my legal career. I also handle intellectual property litigation and ordinary commercial disputes.
ADN: How did you come to be involved in so many cases in the Roaring Fork Valley? Do you stand around Aspen handing out business cards?
Zansberg: I don't, but I'd love to spend much more of my time there. I fantasize about retiring to Old Snowmass. In 1981, I took a semester off from college and was a ski bum/maid/waiter in Aspen. My family and I have spent a long weekend in Aspen every year since we moved to Denver in 1996. My in-laws bought a condo there, caddy-corner to City Market, in 1967. Unfortunately, they sold it more than a decade ago, so now we rely on VRBO, Airbnb and the like.
I handle cases wherever they arise, at my clients' behest. For more than 20 years, I've had the good fortune to represent both of Aspen's daily newspapers, making that town one of very few left in the county who can proudly make that claim. Those papers, and others in the RFV, have not shied away from hard-hitting reporting that sometimes ruffles feathers. And, of course, there are occasional battles to wage over access to court records, proceedings and governmental operations in the RFV that have prompted my media clients and ordinary citizens like Mr. Guy to call upon my services.
ADN: What was the most challenging of these listed cases, and why?
Zansberg: Perhaps it was the suit against A&E Television for falsely portraying an inmate as being a member of a racist and homicidal prison gang. It was undeniable that such a mistake could pose real physical danger to the inmate among his peers behind bars. But the court — now Justice Gorsuch — correctly held that the law of defamation is concerned with one's reputation among "right thinking people," i.e., those outside the prison inmate population. Among that community, there was no damage to the inmate's reputation when compared to the actual truth — that he had engaged in unlawful conduct in cahoots with members of that prison gang.
ADN: What was the most important from your perspective and why?
Zansberg: Gaining public access to the Columbine shooters' private journals was particularly gratifying. Not so much because of the legal issue the case resolved — that "private" writings taken into possession by law enforcement and used in investigating a crime are subject to our state's Criminal Justice Records Act — but because the content of those writings revealed so much of the two criminals' thoughts and the planning of their attack, information that, over the years has helped prevent — obviously, not all— other such tragedies.
Part 3: Defending the little guy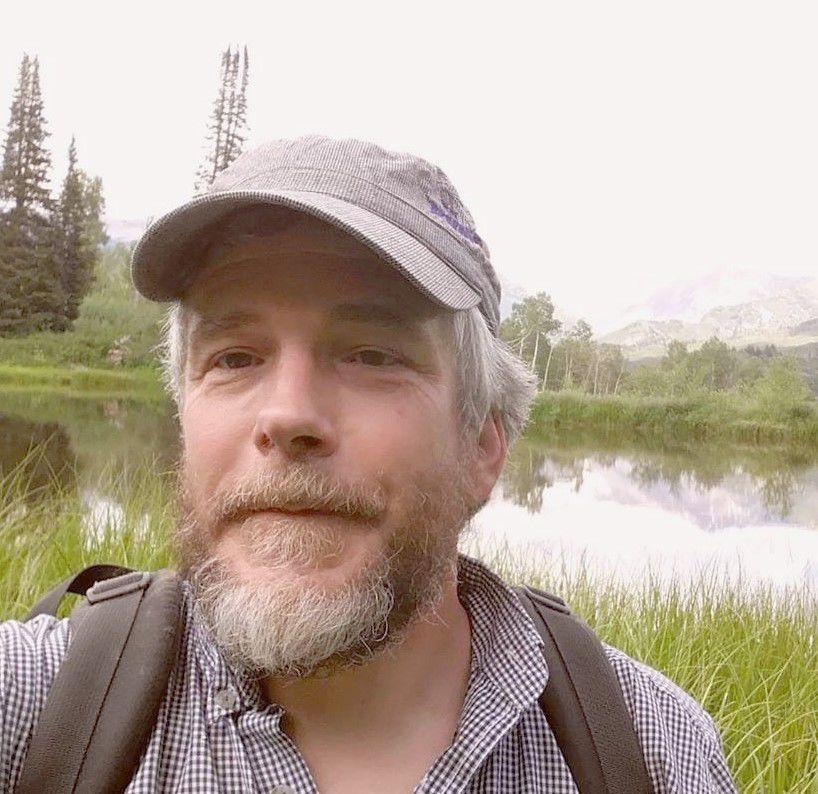 Though Pete Kolbenschlag lives in Paonia, his case, adjudicated in Delta County District Court and recently resolved on the appellate level in his favor, has distinct Roaring Fork Valley roots. Kolbenschlag, a professional environmental activist, was sued by Texas-based oil company SGI after he commented on a Nov. 28, 2016, Glenwood Post-Independent story titled, "[Thompson] Divide lease decision likely to end up in court," which reported on a then-recent "U.S. Bureau of Land Management decision regarding 65 previously issued oil and gas leases on the White River National Forest, including the cancellation of 25 leases in the Thompson Divide area."
According to a June 27, 2019, Post Independent story, penned by Thomas Phippen, "Kolbenschlag pointed out in his [online] comment that, while SGI at the time was accusing the Obama administration of colluding with environmental activists, SGI itself 'was actually fined for colluding … to rig bid prices and rip off American taxpayers. Yes, these two companies owned by billionaires thought it appropriate to pad their portfolios at the expense of you and I and every other hard-working American.'"
SGI did not take kindly to what the courts subsequently decided was Kolbenschlag's exercise of free speech.
They sued.
According to Kolbenschlag, in February 2017, he answered a knock on his front door. It was a deputy sheriff acting as a process server.
"At first, I was thinking that I had pissed off a neighbor," he remembers. "I had never been served before. I looked the complaint over with a local attorney, and it looked ridiculously thin. I've been doing this sort of work in Colorado for more than 20 years and I thought, 'This is what they're suing me on?' I emailed some friends and colleagues about getting recommendations for an attorney and a couple helped me connect with Steve. After some colleagues pitched my case, we set up a meeting and Steve agreed to represent me."
"I agreed to take Pete's case on 'contingency' — meaning my firm would only get paid if the case against Pete was dismissed and he was awarded his attorney's fees," Zansberg says. "This is very unusual to do in defending a case; it is ordinarily done by lawyers representing plaintiffs who seek to recover a large damages award. My firm agreed to do so because it was plain to us that SG Interests' case against Pete was entirely groundless and frivolous, as Judge Schulz ultimately found."
According to a June 27, 2019, summary penned by Jeffrey Roberts, executive director of the Colorado Freedom of Information Coalition (CFIC) — for which Zansberg serves as president — "[SGI] claimed that Kolbenschlag's statement was 'false' and 'defamatory' because SG Interests hadn't been 'fined' but instead had paid to settle U.S. Justice Department allegations about its bidding practices without admitting wrongdoing. It made the same argument on appeal, but the Court rejected it along with a claim that Kolbenschlag should have been deposed in the district court case."
Delta County District Court dismissed SGI's suit in 2018, finding, according to Phippen's article in the P-I, "That Kolbenschlag's comments were substantially true."
SGI appealed.
The Colorado Court of Appeals ruled in Kolbenschlag's favor on June 27, 2019, saying, according to Kolbenschlag, that "substantial truth is a complete defense to defamation."
The Court of Appeals ordered SGI to pay Kolbenschlag's attorney's fees, which, he says, have approached six figures.
Kolbenschlag is unabashed in his praise for Zansberg.
"I couldn't be more satisfied," he says. "Steven's a really good attorney and a really nice guy. He is committed to these kinds of issues. He was very personally involved in the case, not just professionally. He was on my side and we won every step of the way.
"Having to face this kind of situation is supper daunting and super intimidating," Kolbenschlag continued. "I read technical documents all the time, so I am not completely inept. But I would have been completely lost without Steve."
Even with Zansberg's assistance, the case took a toll on Kolbenschlag's life.
"It was a very stressful two-and-a-half years, even though I knew from the beginning that the case was bullshit," he said. "Knowing that you're being sued by a company that has billions is tough. Steve didn't flinch."
"All told, I and other lawyers and paralegals at my firm devoted almost 250 hours to defending the case at the trial court and the Court of Appeals, including briefing on the motion for attorney's fees," Zansberg says.
As a result of the case, Kolbenschlag and Zansberg helped persuade state lawmakers to pass HB 19-1324, an anti-SLAPP (strategic lawsuit against public participation) law during this year's legislative session. That law was signed into law by Governor Jared Polis on June 3.
According to the CFIC, SLAPP suits are brought against people — including journalists — to harass them for exercising their First Amendment rights of free speech or freedom to petition the government.
According to Wikipedia, SLAPP lawsuits are "intended to censor, intimidate and silence critics by burdening them with the cost of a legal defense until they abandon their criticism or opposition. Such lawsuits have been made illegal in many jurisdictions on the grounds that they impede freedom of speech."
Anti-SLAPP laws provide a process for the expedited dismissal of such claims before the expenses of discovery are incurred. It also lets a defendant who prevails on a special motion to dismiss recover attorney fees and court costs — a provision that might make someone think twice before filing a SLAPP suit.
When the new law went into effect July 1, Colorado joined about 30 other states with similar protections.
Kolbenschlag is pleased, he wrote to the CFIC, that the publicity generated by his case helped prompt the enactment of HB 19-1324: "It is my intent that no other Coloradan who wishes to participate actively in government or on matters of public interest will be forced to endure what I have," he wrote.
The Colorado Appellate Court referred the case back to Delta County District Court to determine the amount of legal fees SGI must pay.
There is a chance that SGI will yet again appeal the case, or at least the part of the Court of Appeals' decision regarding reimbursement of legal fees.
For now, Kolbenschlag is breathing easier. And he thanks Zansberg for that fact.
To view a video by Kolbenschlag about the lawsuit, go to https://mail.google.com/mail/u/1/#inbox/QgrcJHrhzcnnPglNSHtRTcLglCZQsqSnhmg?projector=1
Part 4: Back to Basalt
Zansberg has been involved in Ted Guy's suit against the Basalt town government since it was first filed in October 2016. Unlike many of his previous victorious cases, this one has thus far resulted in a draw.
The original suit was filed in Eagle County District Court over what Guy, a retired architect and long-time Basalt resident, contended were at least four violations of Colorado's Open Meetings Law.
On Dec. 2, 2018 — more than two years after the suit was filed — Eagle County District Judge Russell Granger issued a summary judgment that amounted to a split decision, where two of Guy's assertions were upheld, while the other two were dismissed.
Zansberg wrote in a Dec. 3, 2018, email that the case was originally filed because of  "the City Council's pattern of conducting secret meetings, via email and text, in which they discussed matters then-pending before the Council. This practice, along with the Council's routine practice of conducting 'executive session,' closed-door meetings without properly informing the public what they were discussing outside public scrutiny, were the two COML [Colorado Open Meetings Law] violations challenged in Ted's lawsuit."
In January, Guy and his group filed a notice to appeal Granger's decision.
In July, Guy's group, via Zansberg and fellow Denver attorneys Katayoun A. Donnelly and Thomas B. Kelley, sent an "opening brief" to the Colorado State Court of Appeals.
That marked the first step in a potentially prolonged appeals process.
According to Zansberg, "Before the Court of Appeals, there are three briefs filed: the appellant's 'opening brief,' the appellee's 'answer brief' and the appellant's 'reply brief.' After all three briefs are submitted, the Court will set the matter for oral argument. Then, weeks or months after the oral argument, the panel of three judges issues its ruling."
The Guy case marks the second time Zansberg has gone mano a mano with the Basalt town government.
In 2013, Zansberg represented the Aspen Times in a case against then-Basalt Town Manager Michael Scanlon and the Basalt Town Council seeking access to, according to court records, an "investigation of alleged improper conduct by Basalt's former Chief of Police and the facts and circumstances surrounding his subsequent resignation."
"The central issue in the case," Zansberg wrote in the case summary, "relates to an investigatory report commissioned by Basalt's town manager and prepared by the Mountain States Employers' Council Inc. The report, together with other records, was withheld by Michael Scanlon."
The case was resolved in Eagle County Court in favor of the plaintiff.
Guy knew nothing about Zansberg when his anonymous group began entertaining the notion of bringing suit in 2016 against the Basalt Town Council, Mayor Jacque Whitsitt, Town Clerk Pam Shilling and then-Town Attorney Thomas Smith.
"One of our group did a Google search and his name popped up," Guy says. "He had just won some case and he looked to have a pretty good track record."
Guy says, while he is disappointed with Granger's split decision, he does not hold that against Zansberg.
"We decided to appeal because we were disappointed with the judge," he says. "He tried to rewrite the law. We feel the judge made some bad decisions."
In December 2018 — shortly after Granger's ruling — Guy sent a letter to the Basalt town government in which his group offered to settle the case in exchange for the town council agreeing to adopt what he called "very clear ordinances and resolutions on the town's behalf to reaffirm their commitment to the open records and open meetings laws."
While that seems simple enough, that admonition came with a noteworthy fiscal baggage: Guy and his group also want Basalt to cover legal fees incurred thus far by his group as a result of the suit, which, according to Guy, now exceed $100,000. That money is owed to Zansberg's firm.
In July, Town Manager Ryan Mahoney scoffed at the notion of paying that tab.
According to Mahoney, Basalt has thus far spent $36,404.81 defending itself against Guy's suit. That amount will assuredly increase as the appeals process proceeds. Because Smith was named in Guy's original suit, the town hired outside counsel — Steven Dawes — to represent its interests in the case.
"Mr. Dawes has been part of this case from the beginning and it makes sense to keep him on for continuity," Mahoney says. "This issue has remained relatively quiet on our end as Mr. Guy's attorneys figure out their path forward.In the meantime we will review their recently filed court brief and respond accordingly."
And that's where Zansberg's latest legal journey to the Roaring Fork Valley stands. In the meantime, he will continue to work to further the interests of media outlets seeking access to public documents and to protect those whose First Amendment rights are in peril.
He has mixed feelings about the direction these issues are headed in the Time of Trump.
"Our courts have remained quite protective of freedom of speech — protesting at military funerals, campaign spending, violent video games and lying about one's military service," he says. "On the other hand, there has been a trend of late limiting public access to government-held information in the judicial branch, where our State Supreme Court has rejected any constitutional right of the public to inspect court files and, in other branches, under both the federal Freedom of Information Act and our state's open records act.
"We've recently amended the Criminal Justice Records Act to guarantee the public's right to inspect completed internal affairs investigation of peace officers, a wonderful improvement that will — hopefully — shore up the public's trust in police and sheriffs' departments," Zansberg continues. "Lastly, though not a First Amendment issue, the collapse of the former economic model supporting newspapers threatens the free flow of information that is essential to a functioning democracy."