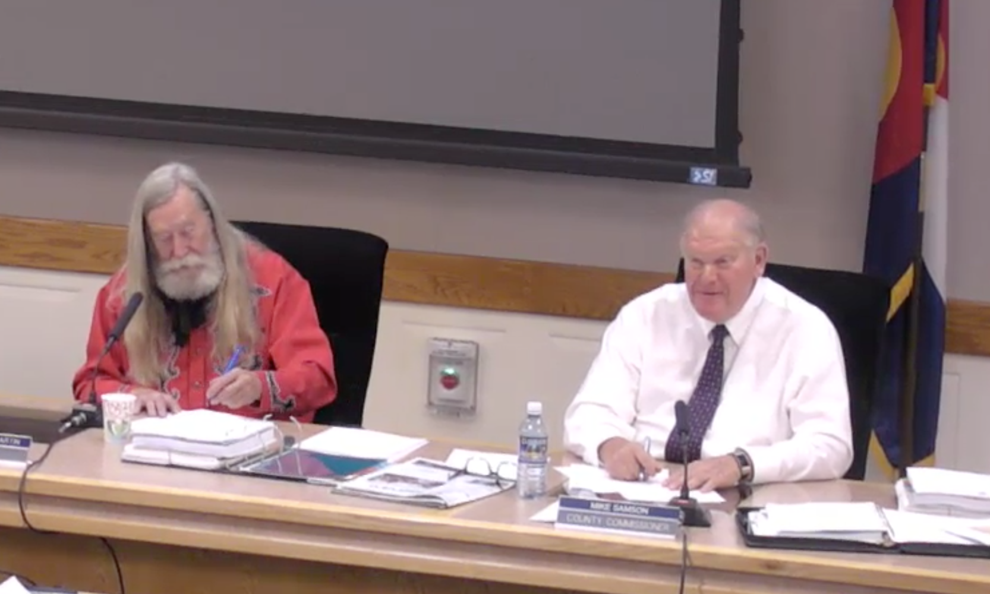 During Monday's Garfield County Commissioners' meeting, Republican commissioners John Martin and Mike Samson participated without masks on, as did many members of the public. 
After all, no public health order requires face coverings in Garfield County.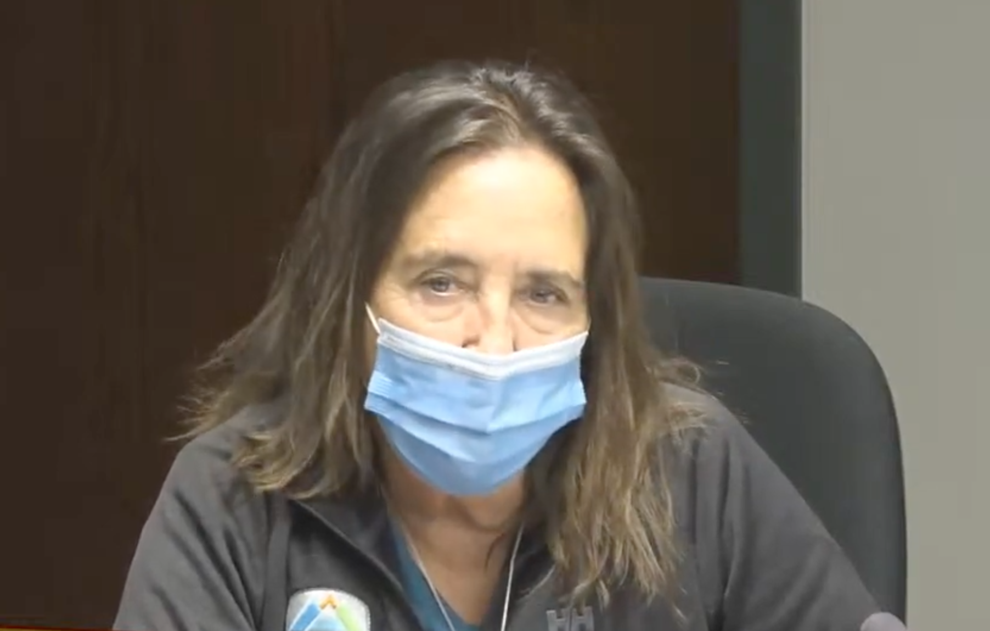 Tuesday, in neighboring Pitkin County, commissioners Kelly McNicholas Kury and Patti Clapper both had on face coverings for the duration of the board's afternoon work session, as did anyone else who set foot inside the county building in Aspen.
Last Thursday, Pitkin County amended its public health order to, once again, require anyone 2 years of age and older to wear masks indoors regardless of vaccination status. Eagle County also does not have an indoor mask mandate in place, leading to confusion in towns like Basalt, which has both Pitkin and Eagle county addresses.
"It is a real challenge … Frankly, I think there is some confusion," said Jon Peacock, Pitkin County manager during Tuesday's work session. "We're continuing with education and we'll continue talking with folks and pushing our messaging out, but I do think as long as there is not a consistent masking requirement either regionally or at the state level, we'll … be challenged." 
As of Tuesday, Pitkin County's 7-day COVID-19 incidence rate was 225 cases per 100,000 people, which the Centers for Disease Control and Prevention considers high transmission. 
To date, five people have died from COVID-19 in Pitkin County. 
Like Pitkin and Garfield counties, some neighboring school districts have also taken different approaches to mask mandates.  
When students in Garfield County returned to the classroom earlier this year, some were required to mask up, whereas others weren't. Roaring Fork Schools, which has had a mask mandate on the books since the start of the school year, has had 18 students "and/or" staff members test positive for COVID-19 among its more than 5,600 student population, which extends from Basalt to Glenwood Springs.
According to Roaring Fork Schools Public Information Officer Kelsy Been, the district does not disclose the exact number of students and staff members who have tested positive for COVID-19, due to confidentiality policies. 
Farther west, the Garfield School District No. Re-2, which has not had a mask mandate in place for its nearly 5,000 students from New Castle to Rifle, has experienced more cases. According to Garfield County Public Health data, since the start of the school year, 43 students and 13 employees have tested positive for COVID-19 in Garfield School District No. Re-2.
"We can see that masking is avoiding quarantines for in-school exposure," said Sara Brainard, Garfield County Public Health nurse manager.
Garfield County also saw its daily COVID-19 infections nearly double earlier this month, with roughly 19 new cases being reported each day between Sept. 2 and Sept. 16. 
"The real thing that we need people to really continue to understand is that the virus is still here," said Mason Hohstadt, Garfield County Public Health specialist. "People are contracting the virus. People are going to the hospital and so we need people to really take some personal mitigation efforts."