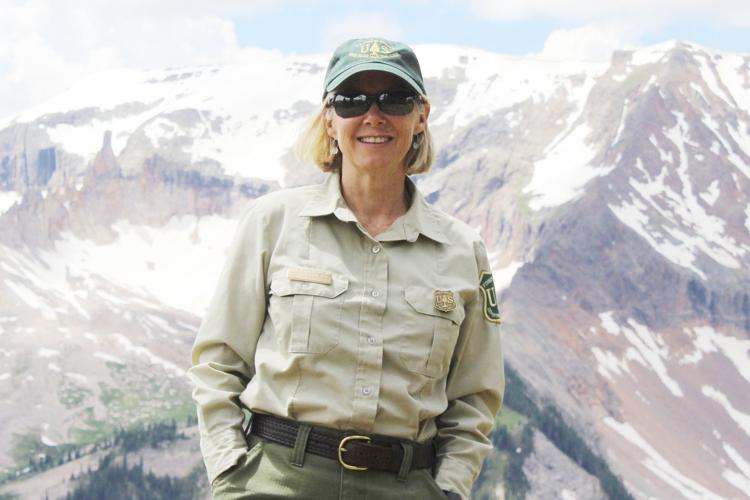 Karen Schroyer of the Aspen-Sopris Ranger District has announced that she will be leaving her position as district ranger after five years of service in the Roaring Fork Valley. She has accepted a new role with the Mt. Hood National Forest in Oregon, and will be serving as deputy forest supervisor beginning in August.
During her tenure as District Ranger, Schroyer made a noticeable impact in the area in a variety of ways. She was a proud member of Future Forest Roundtable, a collection of 30 prominent partner organizations within the Roaring Fork Valley who come together to discuss issues around public lands — both national forest and BLM land — as well as brainstorm solutions for the problems. One of the greatest products to come out of these roundtable meetings is the Hunter-Smuggler Cooperative Plan, which improved trail conditions and forest health overall in the popular recreation area.
Most importantly, Schroyer was a driving force behind the work and collaboration that led to the implementation of the Maroon Bells-Snowmass Wilderness Overnight Visitor Use Management Plan. This plan protects natural resources within the expansive wilderness area, and helps limit erosion and degradation of the environment due to the increase in popularity of tourist attractions such as Maroon Bells and Conundrum Hot Springs. The plan is already requiring overnight visitors to Conundrum to secure a limited number of permits and a similar system will take effect in coming years for backpackers along the Four Pass Loop.
"After 10 years of data gathering, this plan has set the stage for the future of the wilderness area," Schroyer said. "It was a long time coming and I was lucky to be part of it."
Additionally, Schroyer was also involved in the Prescribed Burning Wildlife Habitat Improvement Project, which uses controlled burning to reduce fuels on the ground, as well as improve habitat for wildlife across the 750,000-acre district.
Selecting the new Aspen-Sopris District Ranger will be top priority over the next few months and Schroyer is confident the new hire will continue where she left off.
"For the past five years, I've been amazed and grateful for the support of this community," Schroyer said. "Working on the Aspen-Sopris Ranger District has been a great honor and opportunity."