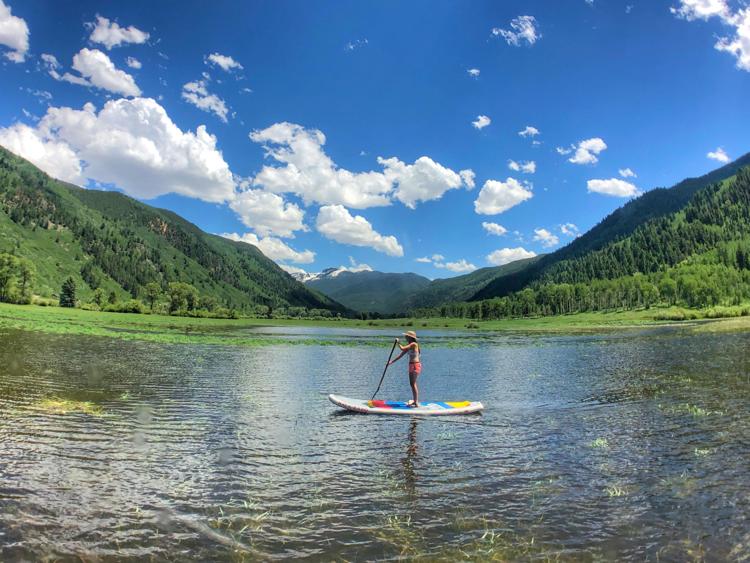 Diversions from the Roaring Fork River's headwaters to the Eastern Slope ceased on Thursday and are expected to be offline until the seasonal runoff slows down, possibly weeks from now.
Bruce Hughes, general manager of the Twin Lakes Reservoir and Canal Co., said that his entity, which controls the diversion of water from the upper Roaring Fork Basin to the Arkansas River Basin, is hitting the maximum amount of Western Slope water it can store in Twin Lakes Reservoir. In addition, water users on the East Slope that typically rely on Roaring Fork flows are able to meet their needs with native Arkansas Basin runoff.
"Legally we cannot take anymore," Hughes said, adding that "we are still looking at quite a spell" before diversions can resume — possibly two or three weeks.
That means that as much as 550 cubic feet per second of water that is normally diverted through a 4-mile-long tunnel underneath the Continental Divide will stay in the watershed, adding to the already high flows coming down the Roaring Fork.
Add that to the impacts of a historic winter snowpack, which, thanks to a cold and wet spring, is in the top 10 of longest-lasting snowpacks, according to records kept by the Roaring Fork Conservancy.
The Roaring Fork River, measured at Aspen, likely saw its natural seasonal peak early Tuesday morning, when it hit 1,020 cfs. Flows began trending down after that, but they shot back up when the transbasin diversions ceased. Flows through Aspen cracked the 1,000-cfs threshold again on Friday, creating the fourth distinct peak since June 15.
The river will continue to flow naturally until the tunnels are turned back on. The Twin Lakes Reservoir and Canal Co. manages the system that collects water from the Roaring Fork River and from Lost Man, Grizzly, Lincoln, New York, Brooklyn and Tabor creeks, and delivers the water to Grizzly Reservoir. From there it is sent through the 4-mile-long Twin Lakes Tunnel, under the Divide, into Lake Creek and down to Twin Lakes Reservoir, on the east side of Independence Pass and a short distance from­ the confluence of Lake Creek and the Arkansas River.
The Twin Lakes Reservoir and Canal Co. is controlled by various municipal shareholders in the company, with Colorado Springs owning 55 percent of the shares, Pueblo 23 percent, Pueblo West 12 percent, and Aurora 5 percent. There are also other minority shareholders using water from the system for agriculture.