After 43 years of doing it one way, organizers of the Emma Schoolhouse Bazaar are pivoting because of the pandemic and presenting the collection of artists and crafters a little differently in 2020.
Instead of a two-day event held inside the 111-year-old building, this year 14 vendors will set up in the schoolyard. All locals, they'll have for sale jewelry, hand blown glass, nightlights, quilted items, beaded goods, unusual cutting boards and other unique items. A handful of new vendors join the roster in 2020.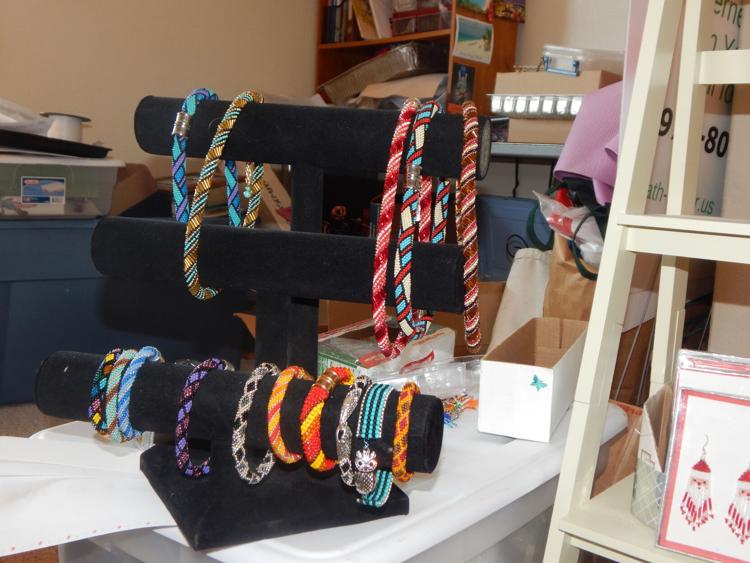 The 44th incarnation of the Emma Schoolhouse Bazaar has also shifted from its usual, early November date to Saturday, Sept. 19, which will better serve the outdoor venue, according to Barbara Clarke, who is in charge of the event's promotion. It runs from 9 a.m. until 6 p.m.
D.D. Gerdin has been the organizer of the Emma Schoolhouse Bazaar for more than 20 years, taking it over from Betsy Bingham, a potter. Gerdin queried craftspeople who normally participated and found overwhelming support for the event's continuance despite the pandemic.
"Finding a way to have this bazaar, in this year, is in the spirit of the quilters who started this tradition," Gerdin said. "We are taking what we have and making something beautiful out of it."
Gerdin has in the past compared the spirit and camaraderie that takes place here as "the Mountain Fair of winter. It's a very social event. People come in that you haven't seen since the last bazaar."
The history that permeates this historic space may set it apart from other holiday craft fairs held in less heralded venues. That feeling permeates the property, including the schoolyard.
Information from the Basalt Regional Heritage Society indicates the schoolhouse was built in 1910-1912 and used by local families who owned property or lived in the Emma area. The school year usually started in mid-September but would break later for the potato picking season.
The schoolhouse hasn't been utilized for its original purpose in at least 70 years but has been home base for church services and, annually, the bazaar. 
According to Clarke, booths will be socially distanced and per Pitkin County's mandate, masks will be required. Each vendor will accept their own money for sales (no central checkout) and payment by check is encouraged.
"We are living in strange times, but the Emma Schoolhouse Bazaar will happen, as it has for 43 years," she said.