Jay McInerney made his name with his first novel, "Bright Lights, Big City," published in 1984. With that slim paperback (there was no hardcover release) McInerney laid claim to 1980s Manhattan; he defined it for readers as Hemingway had Paris in the 1920s. Through a fluke of publishing, the book was everywhere and nowhere at first — talked about but impossible to find, as just 5,000 copies had been printed. It was a cult phenomenon and then a cultural one, as in subsequent printings it became a bestseller.
In the novels that followed, "Story of My Life" (1988), "Brightness Falls" (1992), "The Good Life" (2006), and "Bright Precious, Days" (2016), McInerney cemented his reputation as one of the premier literary chroniclers of modern New York. The latter three novels detail the lives of Russell and Corrine Calloway, a married couple struggling to hold onto their foothold in a Manhattan that has less and less room for people living in pursuit of their passions (i.e. art, literature) rather than financial fortune. As Russell says, half jokingly, in "Brightness Falls," it's a battle pitting "the art and love team" against "the power and money team." In McInerney's Manhattan, much as in Aspen, art and love continually suffer defeat at the hands of money and power.
At the invitation of a friend in 1996, McInerney began writing a column on wine for House and Garden magazine. Except for a stint working at a liquor and wine store (where the bestsellers were screw-cap specials like Thunderbird and Wild Irish Rose) before the publication of his first books, McInerney was unschooled in the art of winemaking. What he lacked in technical knowledge, though, he made up for with an interest in the characters of the wine world and a flair for the unexpected metaphor — he's successfully compared wines to novels by Irwin Shaw, the music of ­Nirvana, Shakespearean tragedies, fashion ­models and sports cars.
His wine column moved to the Wall Street Journal in 2010 before landing at Town and Country Magazine in 2014, and his wine writing has been collected in three books: "Bacchus and Me," "A Hedonist in the Cellar" and "The Juice."
In preparation for the return of the Food & Wine Classic, the Aspen Daily News sought McInerney's wisdom on surviving tastings, pairing wine with skiing, riesling and drinking Champagne on a ski-bum budget.
Aspen Daily News: What are a few tips for enjoying/surviving a weekend of tastings?
Jay McInerney: The first advice about tastings is to spit. It's a hard lesson to learn sometimes, for those of us who grew up thinking of wine as something to be consumed and to be savored, it can seem barbaric and wasteful. It's the first thing you've got to learn. It can be catastrophic to go through a day of tasting without spitting. It can also be unproductive if your taste buds get dull, which happens when you get hammered. Most non-wine professionals struggle with that because it's counterintuitive. I've had tastings at Domaine de la Romanée Conti; I consider it sort of rude to spit there, the wines go for a couple thousand of dollars a bottle. One wants to show a certain respect. But the end of the day, that's the time to start actually drinking.
And the elevation in Aspen, that's yet another reason to heed that. That's a special feature of wine tastings in Aspen.
ADN: When you first started writing about wine, wine writing was generally … stuffier. Now with the internet, wine blogs and wine YouTube channels proliferating, it seems like wine writing has become a little more democratized ...
JM: Now there's such a wealth of information and opinion about wine. Including some very irreverent and very pretentious writing — and some very stupid. [When I was asked to write about wine for House and Garden magazine], I said, "I just feel like I don't know anything about it." I hadn't had any formal training. Wine writing at the time tended toward the very technical, or tasting notes. Dominique Browning [the magazine's editor] asked me to bring my skills as a novelist to the table.
This was the golden era of Condé Nast. I basically used the Condé Nast sinecure to educate myself about wine. Over the course of 10 years, I flew to every major wine region in the world. I met an awful lot of the best winemakers of the era. I think it's true that as a novelist I was able to bring something to the table.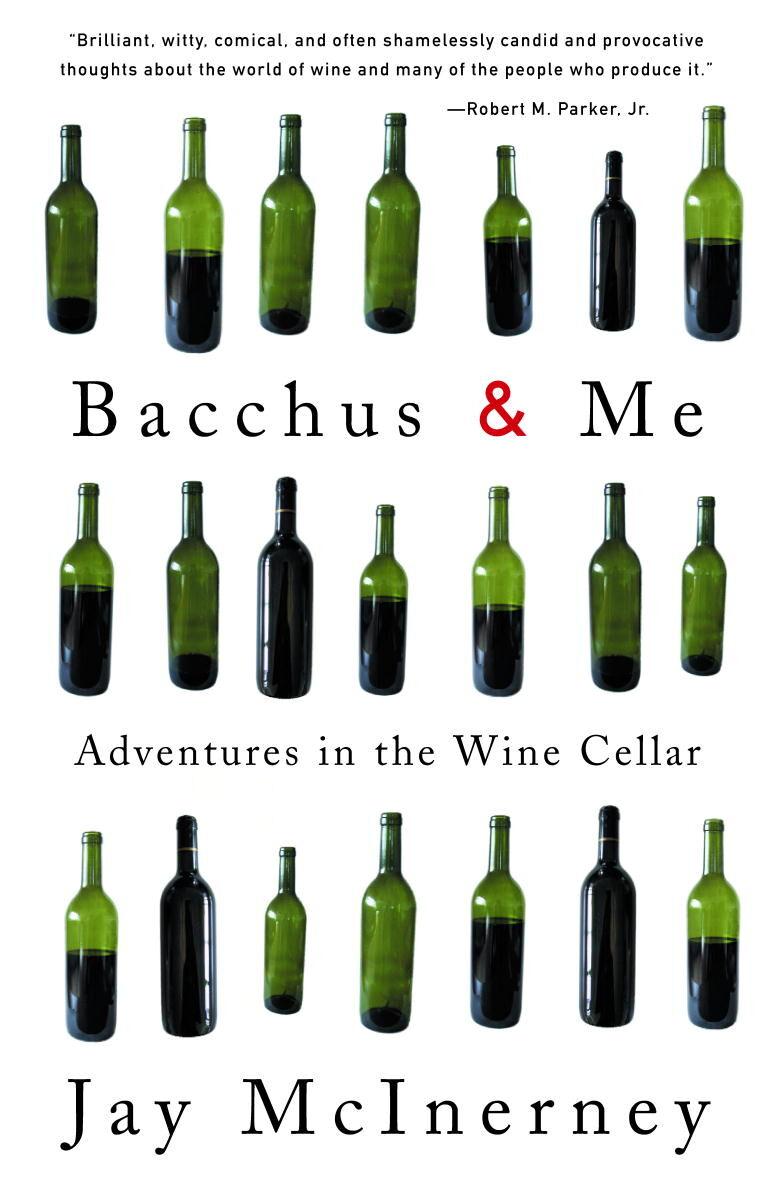 Wine writing was a little grim circa 1996, talking about bricks and malolactic fermentation. And you had this flowery writing about primrose and elderberry. Robert Parker was writing tasting notes with a lot of flavor adjectives jammed up together. I felt there was room for wine writing that spoke to the average person and evoked wine in a way that was more hedonistic and ­exciting. I thought I could tell the stories of the people who made the wine. I also had this advice from my editor who said, "Just admit your ignorance when you need to." I was like a teacher who was only two chapters ahead of the class in the textbook.
Now, I'm happy to say, as someone who reads this stuff, there's an awful lot of fun and informative wine commentary out there. The situation is much better than it was 20-30 years ago.
ADN: You've been writing about wine for decades now, what are some of the big shifts you've seen in the industry?
JM: The most interesting shift in the last decade or so has been the shift away from a sort of international palate, from the sort of Robert Parker model of wine ideal to something more diverse … Parker kind of prescribed a certain formula for excellence in wine: ripeness, volume, power. Kermit Lynch, the wine importer, once said to me, "Loud is not necessarily better."
Parker and Wine Spectator were basically rewarding wines that were big and powerful — monster versions of the French classics, particularly Bordeaux. When I started, Bordeaux was king. Napa cab was the pretender to the throne … The ideal was dense, dark cabernet sauvignons. In recent years that ideal has been complicated and to some extent overthrown by the idea that balance and finesse are equally important as sheer volume and ripeness. There's been a real movement toward diversity in the wine world and interest in obscure indigenous grapes in those European countries that maybe prioritize cabernet sauvignon, chardonnay and one or two other varieties. I think there's an appetite among young people for obscure varietals.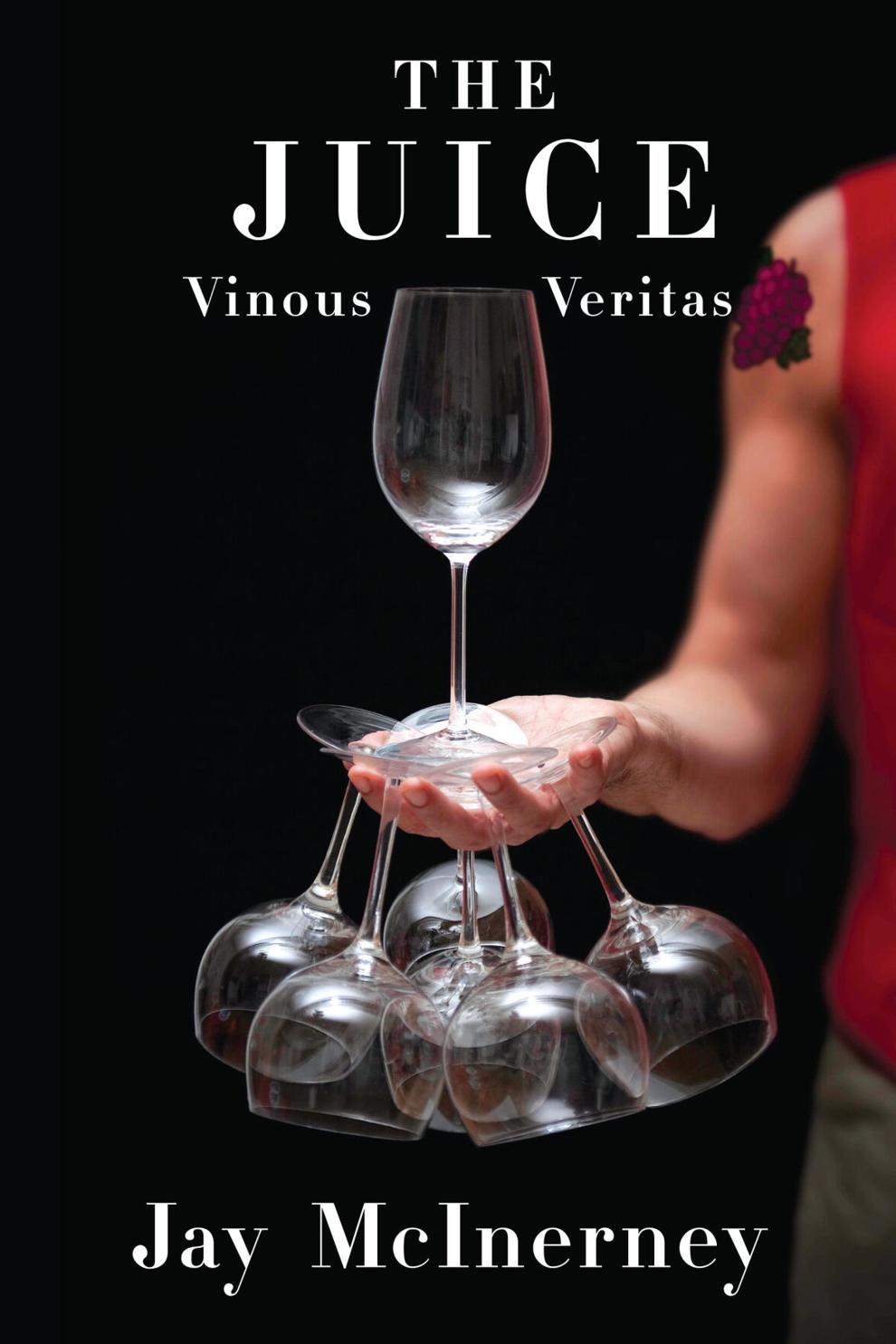 The other thing driving it is sommelier culture; 25 years ago, the ­average New York restaurant didn't have a sommelier. Now there are sommeliers in any New York restaurants with pretensions toward excellence. This is now a profession that's widely recognized and pursued by ­ambitious young people. That's a relatively new development, and a good one. The younger sommeliers have driven a lot of the knowledge and demand for wines and created interest in the more obscure varietals. They found some of the traditional, old trophy wines to be too expensive. The byproduct of that is it forced people to look elsewhere.
ADN: What wines would you pair with a full day of skiing (it was a bluebird day, 5 inches of fresh and miraculously no lift lines)?
JM: That sounds to me like Champagne, which is often the answer to that type of question. It's the most versatile wine that there is. It also has those connotations of celebration. What I love about it is that it's great with a large variety of foods, but it also doesn't need food. To me, I have nothing against big Napa cabs, except I think they need food. They're kind of a finisher rather than a starter. My answer is a bottle of grower Champagne.
ADN: In that case, let's say a ski bum or a newspaper reporter, or other Aspen local of humble means has an occasion to celebrate. If a bottle of Champagne is called for, what should they look for with a $50 budget? A $100 budget?
JM: The profusion of smaller grape growers in Champagne who have started bottling their wine themselves rather than selling to the big houses. Now there are hundreds of smaller makers. They are, to my mind, much more interesting than the blends of grapes made by the big houses. Some of these wines can be found for $50 to $60. That's not cheap, but a bottle of Veuve Clicquot will cost you $45. Any good retailer or sommelier will direct you to the better growers in any given market. It's going to depend on what importers have in your state.
ADN: What's the deal with riesling?
JM: It's one area where sommeliers have failed. Every sommelier I've met has tried to get people to drink more riesling. It remains a misunderstood grape. The Germans are making a variety of styles, many of which were sweet, but the label was impossible to understand. Americans are allergic to sweet wines. Riesling has never really caught on, but if I could just make the pitch for giving it a shot. In the last 10 years or so, the trend in Germany has been toward drier and drier wines. Global warming has actually helped them in this regard, as they can get their grapes drier sooner.
On labels, look for G.G. or Grosses Gewächs, which means "great growth." These wines inevitably are bone dry. Look for that designation or try an Austrian one — they tend to be drier. It's a really niche market. They're amazing food wines. The problem is there are so many different levels and styles of riesling. You have to be knowledgeable or otherwise you'll get a bunch you don't like.
ADN: How would you compare the various hangovers (spirits, beer and wine) — metaphorically, perhaps?
JM: The ugliest for me is vodka, and port. Sweet wine in general is a real killer. I used to be a big spirits drinker, but because of my wine enthusiasm, I try not to have a martini before dinner, although I enjoy them.
The cocktails, wine and beer mixture is pretty disastrous. I think if you stick with good wine, you're likely to have an easier experience the next morning. Cheap wine is a sure recipe for a hangover. There's a lot of additives, chemicals and sulfur in the wines you find in supermarkets. There have been nights when I've drunk way too much very old or very good French wine and felt clear as a bell the next morning. ­Something about the aging process kind of purifies the wine. You're safer the more that you spend.
ADN: What's a standard convention/rule of the wine world that you encourage breaking?
JM: The oldest convention is red with meat and white with fish. I think that people should drink what they like. My wife doesn't drink red at all. The problem is that the rule is meant to be broken around the edges. Grilled salmon and pinot noir, for example. With veal or pork, white wine can often be the best choice. Once you learn that rule — it's a good one to learn — then you should immediately unlearn it. If you like fish and you love red wine, all you have to do is make a red wine sauce and you pretty much have a pairing. It's better with grilled fish than poached. The sauce can be the bridge between the food and wine pairing.
ADN: Some of the best wine writing is in novels — Hemingway, James Salter. Wine and food ­connoisseurship are very present in your novels about the Calloways ("Brightness Falls," "The Good Life" and "Bright, Precious Days"). Although, at times, it's at odds with the characters' financial means, which also often seems to be the case with literary types, artists. ... Why does literature seem to go hand in hand with wine?
JM: Well, in my case, my interest in wine started with literature and especially Ernest Hemingway. In "The Sun Also Rises" and "A Farewell to Arms," everyone was always drinking wine. It made an impression on me. My parents were cocktail people. I was naturally rebellious against my suburban upbringing. Wine was European, sophisticated. My interest in wine was really literature. This is what sophisticated people drink, and I want to be sophisticated. There is a sort of wine appreciation theme running through Western literature. The dark side is there seems to be a real correlation between literary genius and alcoholism. We don't nearly have time to plumb that mystery. On the other hand, what I saw as a young man was that wine was an ­accoutrement of the good life, the sophisticated persona. Maybe it's a superficial thing, but it has stayed with me.
ADN: With more states legalizing cannabis, maybe will we see more authors turn to pot instead of the bottle?
JM: I think they're different personalities. ... Of course, we all know those people who never met a substance they didn't take, or like. I think it's two types of people, though, the winos and the potheads. We're all predisposed to certain sensations and pleasures. I always liked the drugs that make me feel smarter. Pot made me feel stupid. I gravitated toward coke. ... The strange thing about that is I had a sort of coke-y personality to begin with. I'm sort of hyperactive and twitchy.
The people I know that are into pot tend to be more laid back. I think maybe we're attracted to the substances that exacerbate our preexisting conditions.