A potentially positive proposal to salve some of the wounds caused by the contentious and increasingly expensive TABOR controversy in Basalt may end up butting heads with the same town government that had been inadvertently collecting property tax revenues for 10 years in violation of the state's constitution.
All told, town officials estimate that about $2 million had been collected illegally, according to the fine print of TABOR — the so-called Taxpayer Bill of Rights — which was added to the state constitution by citizens' referendum in 1992.
TABOR restricts revenues for all levels of government — state, local, special districts and schools. Under TABOR, state and local governments cannot raise tax rates without voter approval.
Two years after TABOR was enacted, Basalt voters approved a property tax rate of 6.151 mills. Soon thereafter, given the increase of real estate values in town, that rate was lowered, finally bottoming out at 2.56 mills in 2010. As real estate values struggled to recover from the Great Recession, Basalt was forced to gradually raise the mill levy to meet its basic operating costs.
Though the mill levy has never exceeded the 6.151-mill level approved by voters in 1994, the fact that the town has raised the rate without voter approval almost every year from 2010 to its current level of 5.957 mills for this year contravenes TABOR — though TABOR has a four-year statute of limitations for such transgressions.
Basalt's town government went into full transparency mode last winter, hosting two TABOR-based gatherings and establishing a TABOR-specific link on the town's website.
The town also circulated a community survey asking whether the Basalt citizenry was inclined to forgive that debt or whether the illegally collected property tax should be paid back. Slightly more than 54 percent of respondents indicated they would prefer a refund.
Town government is now moving in that direction. But Rick Stevens, who served as Basalt's mayor for a decade, is not supportive of the decision to rebate the $2 million overcharge — partly because the town will have to borrow money to do so by raising the necessary cash through "certificates of participation."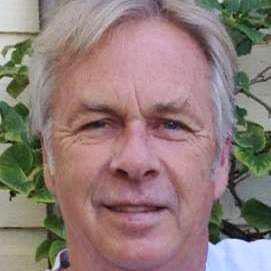 According to Basalt Town Manager Ryan Mahoney, the certificates, or COPs, allow the town to receive cash up front through a bank, and then specific town property is leased back to the town over the duration of the agreement at an annual cost to the town. COPs are a TABOR-allowed legal method for municipalities to receive funds.
The town will have to pay that money back to the tune of $250,000 a year for 10 years. That means the $2 million oversight will end up costing Basalt $2.5 million.
In addition, the town has budgeted $50,000 to hire an accounting firm to administer the refunds.
Stevens, a 35-year Basalt resident whose tenure as mayor ran from 1994 to 2004, said he understands why property owners would want to be reimbursed the money they were overcharged by the town. But he is of the opinion that it will result in a net loss for Basalt's taxpayers.
"In order to repay the money that will be refunded, the taxpayers will have to pay for the interest on the loan," Stevens said.
Since the Basalt Town Council has directed staff to work out the details of the refund process, Stevens sees the writing on the wall. He wants to make the best of the situation. 
To that end, he has been working for the past several weeks to establish a group that would provide taxpayers the opportunity to donate all or part of their refund checks for community-based causes such as child care, early childhood education or affordable housing.
"The idea is to create an entity that would be able to receive donations from people, businesses, property owners, whoever gets a refund, and we would put it into this community chest or social capital fund to use for beneficial purposes," said Stevens, who also served as a Basalt councilman from 2012-16.
"We have some commitments from individuals," he continued. "It's just starting to take off. A lot of people think the town giving [the illegally collected property tax] money back to the property owners is kind of a wrong direction, especially since we will be borrowing $2 million against town-owned assets and then that gets paid back by the same taxpayers that are getting the refund."
'A positive spin'
Stevens has bounced his idea off numerous members of the community.
"Everybody I've talked to is pretty enthusiastic," he said. "It's not really a committee yet. Right now, it's more of an informal network approach to drumming up support for creating this community fund, or community chest or foundation, however you want to define it.
"It's kind of an interesting dilemma, trying to put a positive spin on it, by saying 'hey, instead of just taking this money back, why don't we try to do something with it to help us get a leg up and have an endowment of sustainable revenue for some of these other issues?'"
Stevens said he has been communicating with a local attorney about establishing a nonprofit and plans to talk to a bank about the possibility of holding onto donated money before that nonprofit status is established.
Among those Stevens has met with to discuss the idea: Auden Schendler, town councilman; Tim Belinski, developer of Willits Town Center and the Pan and Fork property in Basalt; Kris Mattera, executive director of the Basalt Chamber of Commerce; and Mahoney, the town manager.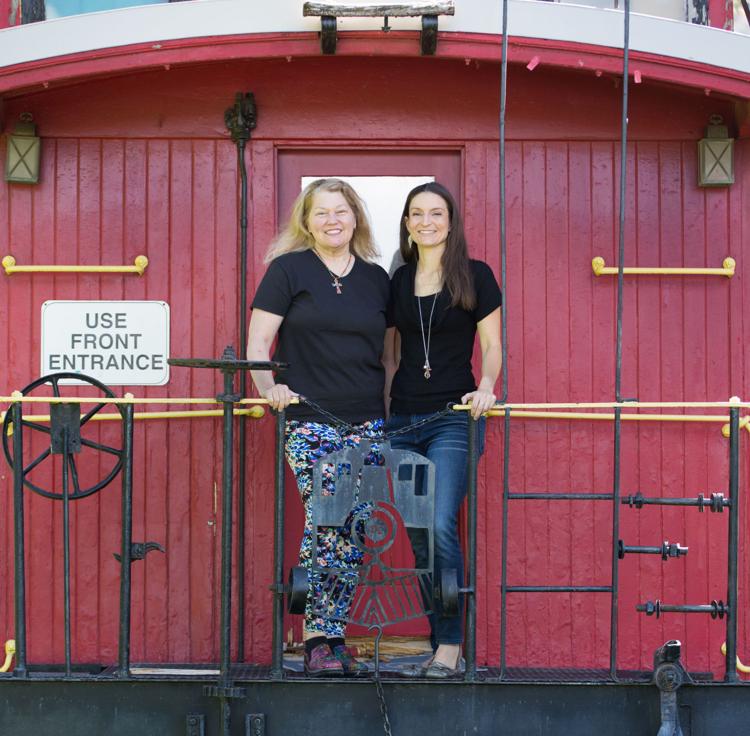 "I really felt the voters should have decided the TABOR issue because it's not just a tax refund, it materially impacts the town for years," Schendler said. "It adds a tranche of debt that means we can't do other things that we care about. So Rick's idea gets after that problem: If you could get a critical mass of community leaders — individuals and institutions — to agree that the town hasn't been profligate, and that tax revenue is generally well spent, and to decline the refund to create a community trust, all kinds of amazing things could come of it.
"The mission would be to support the things we badly need to expand in Basalt but haven't had the tax base — child care, affordable housing, mental health, take your pick," Schendler continued. "More broadly, it could be the seed of an ongoing endowment for the town forever, if it works out. Second, you could involve citizens in the decision-making process so that the people feel they are more directly involved in how tax dollars are spent. This is a fund that asks: 'What do we care about right now?'"
Schendler said he plans to wholeheartedly support Stevens' initiative.
"My refund is already dedicated to the fund, and we're looking for others in the community to make that commitment, for larger organizations to join and to create something really positive and forward looking and community building out of what could have been just a big negative. Kudos to Rick and the others he's been talking to for pushing this idea forward. It's the kind of thing that could really unite the community.
Added Belinski: It's a super idea and I'm supportive and available to help bring it to reality."
Mattera is a bit more circumspect.
"Rick and I spoke, and he provided some basic details about the social capital group," she said. "At the end of our meeting, I told him that I would need to bring this to my board of directors for their feedback and see where the chamber would like to go from there. I personally think it is a thought-provoking concept, and I expressed to Rick that I would be interested in identifying examples that exist in other communities. In a previous conversation with Ryan Mahoney, he had noted that there have been communities where altruistic taxpayers have returned refund checks. I explained to Rick that I wouldn't be able to express an opinion — supportive or otherwise — on where the chamber stood on the idea until I had discussed it with the board.
"In speaking with the board, they have determined that, in the initial stages of this effort, it makes the most sense for the chamber to serve an educational role, providing information, particularly to our members," Mattera continued. "We recognize that what commercial and residential property owners choose to do with their refund is a personal decision based on many factors. We do not see any drawbacks if property owners are inclined to contribute towards a grassroots effort focused on investing in the community. When people get involved in their community and remain engaged, great things happen that can make a huge difference."
Where Stevens' idea loses a bit of steam is at the front door of Basalt Town Hall. The town government hopes that, if citizens sign their refund checks over to anyone, it would be to the town government.
"I have had a discussion with Rick regarding the refunds, but the concept has yet to be fully vetted," Mahoney said. "Our current thinking is that we would provide an opportunity for taxpayers to return their refund checks to the town to be placed in a restricted account. These funds could be directed by the individual to go toward certain initiatives. We would likely identify a handful, such as child care, wildfire mitigation or affordable housing. The monies  received would need to be spent specifically on those items and would be accounted for and reported to the community.
"It is possible that there may be an ad hoc group that could provide direction to council on the expenditure, but we have not had that discussion yet," Mahoney continued. "The town already has committees that relate to child care and affordable housing, as an example. Not sure re-inventing the wheel on those is the best use our resources."
Mahoney is quick to point out that Basalt town government already puts money into the very causes outlined by Stevens and Schendler.
"It's important to note that the town has done quite a bit around these initiatives already and we would like to continue the great work for the benefit of the community," he said. "We hope that this TABOR issue will not hamper our ability to focus on the excellent quality of life services that we provide.
"In my estimation, the town has done a great job bringing the community along each step of the way regarding the TABOR issue and have shown the community that accountability and transparency are at the forefront," Mahoney continued. "That same accountability and transparency would carry forward with any monies received back from citizens who wish to see their refunds go toward community initiatives of their choosing."
Stevens argues that the notion of citizens reverting their refund checks to the very entity that illegally collected the property tax funds in the first place borders on preposterous.
"I don't know too many people who are going to be willing to return their money to the town," he said. "The whole way they're going about it is wrong. A lot of people don't seem to understand that we're going to be paying this back for the next 10 years. There's $4 million in the open space fund. Why not just borrow from that instead of going into debt and incurring all that interest?"
Stevens said that if the town government opposes his plan to create a non-government social capital organization that would be financed to whatever degree by people donating their refund checks, the concept will likely be dead in the water before it ever gets going.
But there is more to this issue in Stevens' mind. What's really important right now, he said, is the question on the November ballot to set Basalt's property tax rate at 5.957 mills.
"The ballot question in November that people have to vote on to set the mill levy, it has to pass," Stevens said. "If it fails, we've got another problem. Part of what we're trying to do is use the opportunity to build a social capital fund while at the same time getting this ballot question passed. It's a good way to get the conversation started either way.
"I've lived in Basalt for 35 years," he continued. "Both of my sons graduated from Basalt High School and they've got great jobs. This town has been very good to my family. I feel like I can put $1,000 back into the community."
Though exact numbers still need to be crunched, estimates at this point are that a house now valued at $1 million would receive a refund of about $1,000, while a business property valued at $1 million would receive about $4,000.