PARK CITY, UTAH — In his final competition of the year, Aspen native and X Games 2019 gold medalist Alex Ferreira executed a solid gameplan during the men's halfpipe finals at the 2019 FIS Snowboard, Freestyle and Freeski World Championships, but failed to finish among the top skiers.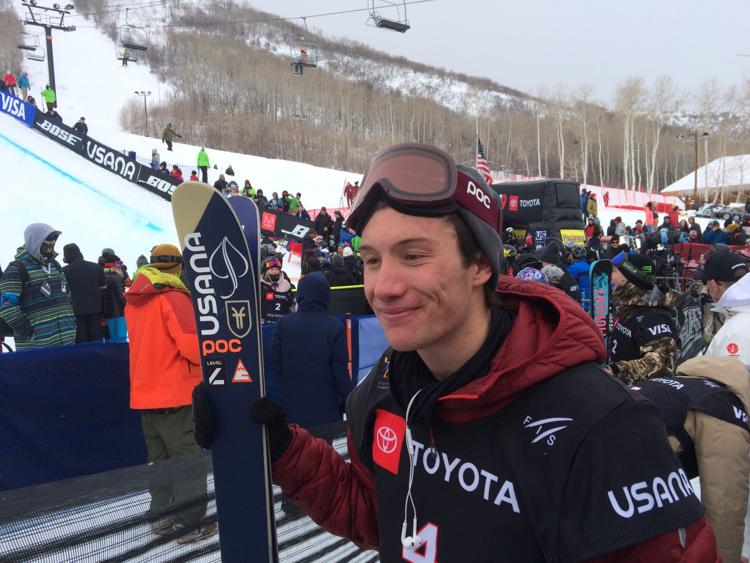 "My skiing was good, I was definitely sharp," Ferreira said Saturday after his third and final run, which scored an 84. The run featured a right side double cork 1260 mute, left side double cork 1080 safety, into switch right side cork 720 Japan grab.
"But you can't win 'em all. Some guys were skiing really well today. The podium's got to switch; you can't be on top forever," Ferreira said.
Ferreira is done competing this year and has X Games and Dew Tour gold medals to show for his post-Olympic season. Next on his agenda is filming in Japan and Europe.
Reigning supreme Saturday on the last of three runs in the massive, 525-foot Park City halfpipe with an 81 degree inclination was Aaron Blunck of Crested Butte. Blunck trains with Carbondale's Peter Olenick and skis with a group of athletes called the "PRO Team" that also includes Aspenite Tristan Feinberg. "PRO" is an acronym for Peter Ryan Olenick, who Blunck said is his coach and "very good friend."
"I'm definitely psyched to defend the title" that he won two years ago at the World Championships in Sierra Nevada, Spain, Blunck said.
Taking silver on Saturday was France's Kevin Rolland, who put down a huge score of 93.8 in his first run but was bumped from atop the podium by Blunck's 94.2. Noah Bowman of Canada finished third with 91.6
None of the top three men's halfpipe finishers from the X Games two weeks ago — Ferreira, the Olympic silver medalist in this discipline, David Wise, two-time Olympic gold medalist and Nico Porteous of New Zealand — made it to the podium on Saturday. That may have been because of the high bar that was set in Park City as stellar performances consistently followed strong runs.
"It's the best pipe in the world, no doubt," Rolland said about a halfpipe that is about 80 feet longer than Buttermilk's.
Rolland also shared how much halfpipe skiing has progressed over the past decade.
"In 2009 the first time I won here, I was the only one that was doing a double, a double flair with a grab. You do this now and you're last!" Rolland said.
Blunck spoke of how tight the men's competition has become and said, "Nowadays, anyone can win at any given time."
That prompted the need to pull special tools from the tool box in order to stand out. For Blunck, that was a double cork 14 that he also landed successfully in December at the Copper Mountain Grand Prix event. Blunck's  family and friends were on-site to cheer for this victory. It was especially sweet after his disappointing X Games finish.
Also gathered in the finish area was the family of David Wise, two-time Olympic gold medalist, who nipped Alex Ferreira in PyeongChang 2018 by the narrowest of margins.
"He's surrounded by lots of prayer," said Wise's mother, Kathy. She said he is aiming for the 2022 Olympics in Beijing, at which time her son will be 32 years old.
While known for being a fierce competitor who often saves his best for last, neither Wise, nor Alex Ferreira, were able to lay it down in the third run to unseat Blunck's Saturday skiing prowess.
Ferreira said he was happy to compete in his first World Championships and to be able to focus primarily on big events this year. He won two of the four competitions — the Dew Tour and X Games — he entered during 2018-19.
On the women's side, whose runs alternated with the men's runs in the Park City pipe, Estonian Kelly Sildaru, who won three X Games Aspen medals in January, stunned Olympic gold medalist Cassie Sharpe and American Brita Sigourney for gold.