A vehicle moving at an excessive speed ran off Maroon Creek Road on Wednesday evening and went airborne, striking a tree and rolling several times down a steep embankment, according to Colorado State Patrol.
All five passengers were injured, three of them seriously, according to Capt. Richard Duran of the CSP's Glenwood Springs office.
The accident occurred about 3.5 miles from Highway 82 just before 8 p.m., Duran said. The vehicle, a 2017 Tesla SUV, was moving northbound when it swerved off the road at a curve. The location is near the T-Lazy-7 Ranch.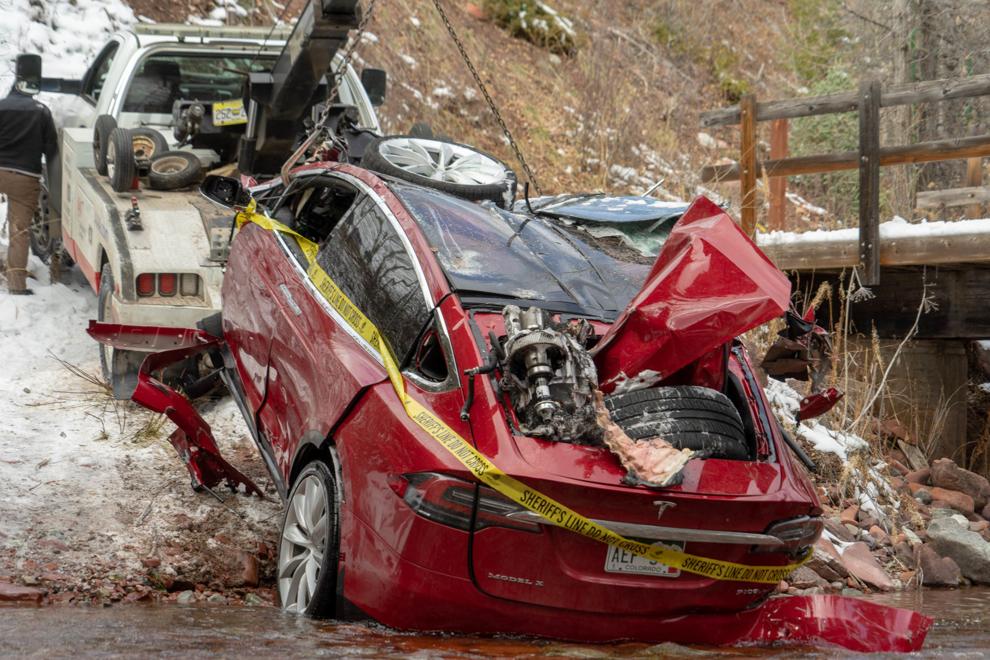 The driver, Joseph Lipsey, 18, of Aspen, suffered serious injuries and was transported to Aspen Valley Hospital, according to Duran. Lipsey will be cited for careless driving causing injury and for driving without a valid driver's license, Duran said.
The passengers included three other 18-year-olds and one 17-year-old. All four passengers also were taken to Aspen Valley Hospital for treatment. Two of the passengers sustained serious injuries while one of the riders had moderate injuries. Another passenger's injuries were reportedly minor, Duran said.
He added that alcohol and drugs were not an apparent factor in the accident. All five passengers were wearing seat belts, and no one was ejected. The vehicle came to a stop right side up with its wheels in the creek, more than 200 feet from the road, Duran said, citing a trooper's report.
Duran cautioned motorists to obey speed limits and to exercise caution while driving on roads and highways without lighting.