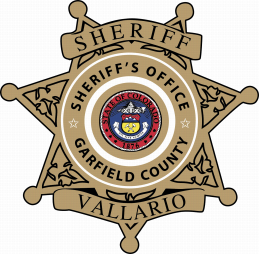 The Garfield County Coroner's Office has identified the alleged robbery suspect who was shot and killed by a New Castle police officer on Saturday afternoon.
Eric Reynolds, 43, of New Castle, was pronounced dead by the coroner's office at the scene of the shooting, which occurred on Interstate 70 at mile-marker 107. Armed with a handgun, Reynolds refused to obey police commands after losing control of his vehicle and crashing it following a high-speed chase along the interstate, according to a Garfield County Sheriff's Office news release.
The coroner's office was dispatched to the location at 2:42 p.m. Earlier, the Glenwood Springs Police Department received reports of a robbery committed by a male subject armed with a handgun at the El Azteca store in West Glenwood Springs. Based on information gathered by the responding officers, the subject fled the area by vehicle, the release says.
Soon after, law enforcement located the vehicle traveling on I-70 and attempted to contact the suspect vehicle through a traffic stop. The suspect vehicle ultimately fled from the traffic stop, leading officers from the New Castle Police Department on a high-speed chase.
"The pursuit ended with the suspect vehicle traveling east in the westbound lanes of I-70. He ultimately lost control and crashed," the release states. "The male suspect attempted to flee the crashed vehicle and allegedly brandished a weapon. The suspect, who refused to obey officer commands, was ultimately shot by New Castle police officers."
A female subject who was in the vehicle surrendered without incident, the release says.
The sheriff's office added that the officer-involved shooting necessitated the activation of the 9th Judicial District's Critical Incident Team. The team is asking anyone who saw the incident or who may have related information to contact them at (970) 625-8095.
A contracted forensic pathologist who on Monday performed an autopsy on behalf of the coroner's office recorded the cause of death as a gunshot wound. While the matter is being investigated as a homicide, that doesn't mean a crime was committed, a coroner's statement says.
"The autopsy did reveal there were multiple gunshot wounds. However, only one gunshot wound was fatal," the statement adds.
The reports from the coroner and the sheriff did not contain any additional information about the incident.