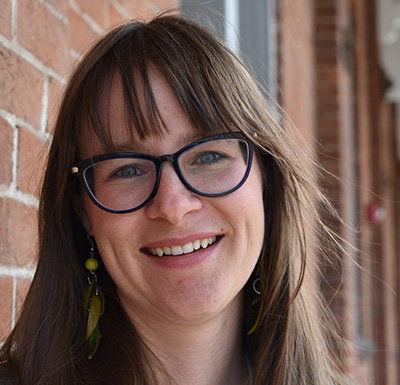 Jessica Garrow, the city of Aspen's community development director, will step down at the end of July, the municipality announced Friday.
Garrow, who has been with the city for 13 years, was instrumental in updating the land-use code during a year-long development moratorium aimed at dramatically reducing development in the downtown core.
"I am really proud of the work that we did during the moratorium," Garrow said. "We are working tirelessly day in and day out to help preserve Aspen's very unique small-mountain character."
Changes to the land-use code during her tenure included decreasing height allowances for new development in the core, increasing housing mitigation requirements, and encouraging more second-tier and public spaces in new buildings.
"Jessica has served Aspen with professionalism and unwavering dedication," said Sara Ott, interim city manager, in a press release. "Our community is in a better place than they were over a decade ago because of Jessica's hard work on the Aspen Area Community Plan, code updates, small lodge preservation program, and more. We are sad to see her go, but as an organization we respect our employee's professional growth."
Garrow has accepted a job as a senior planner with Design Workshop, a landscape architecture, planning and urban design firm based in Aspen that has offices throughout the country.
"We look forward to her joining the firm, in taking a national leadership role with all of our offices, and in advancing our work at such projects as Teton Village in Jackson, Wyo., and urban-revitalization work in Richmond, Va.," said Kurt Culbertson, chairman and CEO of Design Workshop, in a prepared statement. 
"I am really excited to work for an organization that has offices throughout the country," said Garrow. "I can maybe take some of the innovative projects and ideas that we've been able to do here in Aspen and bring them to other communities in a way that works for those communities."
Garrow has a couple of strings to tie up and batons to pass before her last day. Right now there is work going on to prepare for the rollout of 5G wireless broadband networks nationwide.
"The launch of 5G is going to be coming to every community in the country, and the FCC has made it difficult for local governments to make sure that the deployment of wireless fits in with our community character," Garrow said. 
She is also working with the environmental health department to develop some strategies pertaining to the Rio Grande recycling center and waste reduction throughout the community, and with Kids First to address child-care capacity issues. 
Garrow calls her transition from the public to private sector a bittersweet one, and is quick to credit her staff for the work they do.
"I've cried a lot this week because I really do love the community development team, and the city team in general," Garrow said. "I'm proud of the work that I've been able to do and proud of the team behind me."
Deputy planning director Jennifer Phelan will serve as interim community development director as the city searches for Garrow's replacement.