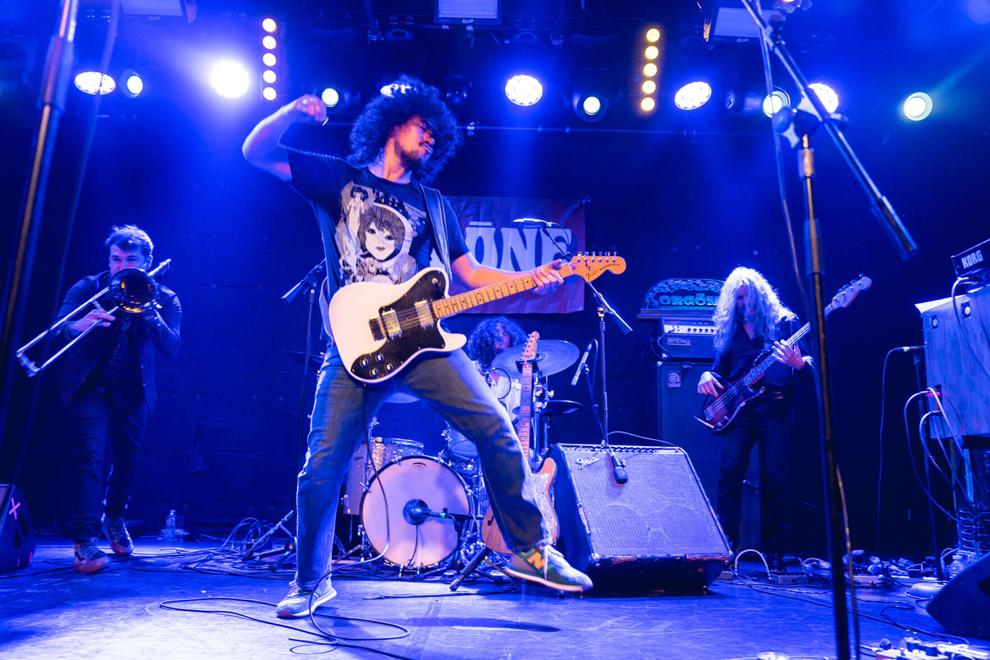 For more than two decades, Orgōne has been churning out gritty funk and soul records and has toured relentlessly across the United States and Europe. Traditionally, both the studio and live iterations of the band drew on a tight-knit collective of the West Coast's finest funk and soul musicians, anchored by guitarist and studio-mastermind Sergio Rios and keyboardist Dan Hastie.
The Los Angeles-based outfit is coming to Aspen to perform at Belly Up on Thursday night. The show will start at 8 p.m. and also features opening act Talia Keys.
Aspen is a stop on Orgōne's current spring tour in support of the band's latest album, "Lost Knights."
Rios said he and Hastie have been pals playing music together since their high-school days. They started the band around 1999 as an instrumental outlet of just doing stuff they love, he said, drawing from the 1960s and '70s era of funk and soul music. Some of the group's early influences include bands like Booker T. & the M.G.s, The Meters, The J.B.s and Funkadelic. 
"And it's just kind of grown from there," Rios said. "And we're both avid record collectors and [Hastie] is a great DJ, and so through the years, as we've discovered different aspects of the whole sort of soul music umbrella — you know, you get into Afro-funk and Afrobeat and the different styles of this wide swatch of genre — we've kind of adapted that into the DNA as we've grown as a band, and as we've grown, we've also accumulated members."
What started off as a four-piece instrumental band is now a nine-piece band on stage, Rios said, with a horn section, percussion and a couple of vocalists. A sought-after crew in the studio, Orgōne brings on lots of collaborators. At the band's core is Rios on guitar, Hastie on the keys, Dale Jennings (bass), Sam Halerman (drums) and Adryon de León (vocals). 
Orgōne self-released a debut album in 2001, and following their second album, "The Killion Floor," in 2007, the group started on a steady stream of releases. 
Orgōne operates out of its own recording facility, which is engineered by Rios himself. He said his band is "always cranking away" and exploring different aspects of their musical DNA. 
Rios describes Orgōne's musicianship today as a product of people who've been playing together for a long time, with an "air-tight" sound, he said, and an energy on stage that's "hard-hitting." 
"There's an intuitive and very much locked in sense as a rhythm section," Rios said. "I'm proudest of the fact that we've worked together for so long, and it's definitely a very high-energy, hard-hitting just honest and soulful approach to performing and playing music; we hold ourselves to a pretty high standard and it shows and you can feel it and I think audiences respond to that — we give it all up, you know, that's how our shows translate."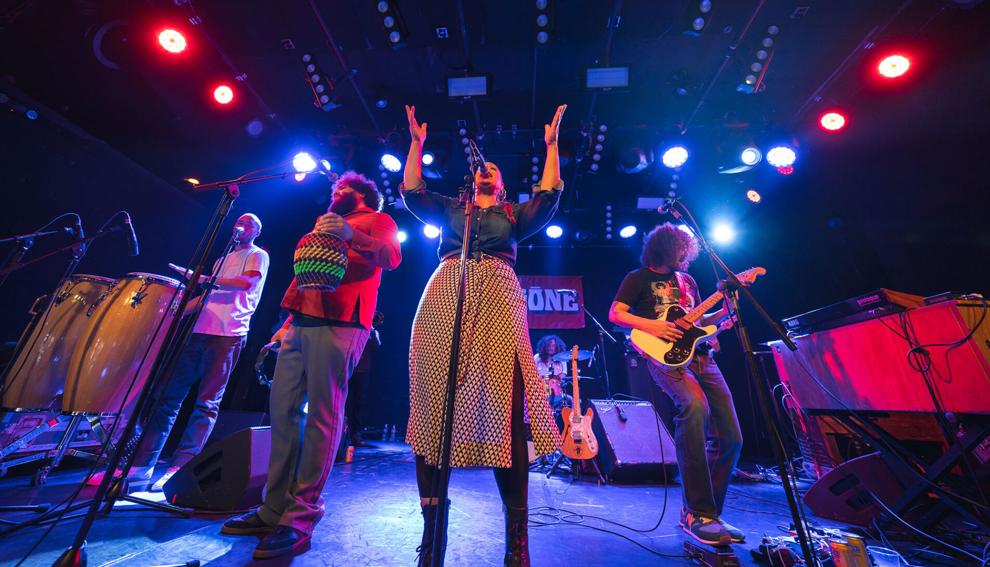 Now embarking on their first full-scale tour since the pandemic, Orgōne is whipping out a pretty extensive live set, Rios said. The band's return to the road features many new songs from the 2022 "Lost Knights" album, along with a handful of favorite tracks from Orgōne's classic catalog and a selection of covers that "honor the masters," Rios said. 
"I mean, we represent a lot of catalog on stage, but the best representation is that we get to do some serious head bobbing and head banging," Rios said. "You know, it's not super rocked out but definitely has that kind of energy of just coming in hard and kind of heavy, and that — infused with the soul music aspect — it's fun, and people are definitely responding to it, so we're having a really great time." 
"Lost Knights" is a record that translates to the fun, head-banging live show which Rios describes. It comprises a collection of heavy-duty, psychedelic funk-rock anthems that were created to be played loud and raucously. 
The album also features lead vocal contributions from Orgōne's ever-expanding extended family and soul singers — including Terin Ector, Jamie Allensworth and Phil Diamond, with special appearances from Jesse Wagner (The Aggrolites) and Kelly Finnigan (Monophonics). 
"Orgōne has a pretty big family as far as the people who collaborate with us on recordings and on stage," Rios said. "So, I feel really lucky that we always manage to attract just amazingly soulful and talented people, you know, it's something that just kind of happens naturally, and I'm super proud of that and excited that we get to work with so many amazing people."
With a male-fronted vocal lineup on "Lost Knights," Rios said it's a pretty "testosterone-fueled" album in that regard, with a little more guitar-driven approach and riff-rock, Funkadelic influence, he said. 
Though it's been a few years, Orgōne is no stranger to Belly Up. The band has hit the Aspen venue a handful of times in the past decade, Rios said, and the L.A. funk group looks forward to returning this Thursday. 
"After touring all over the country for so many years, you really get to appreciate clubs that have good sound systems and that are just nice sounding rooms," Rios said, "and Belly Up is definitely counted among one of those, you know, there's a lot of care gone into the way music sounds to an audience member in there, and it's got the killer LED projector, too, so it's just a fun place." 
Thursday's show starts at 8 p.m., doors open at 7 p.m. General admission tickets are $20 and reserved seating is $40 per person. Both ticket types are still available at bellyupaspen.com.