Pitkin County voters went two for three in picking winners in Tuesday's primary election.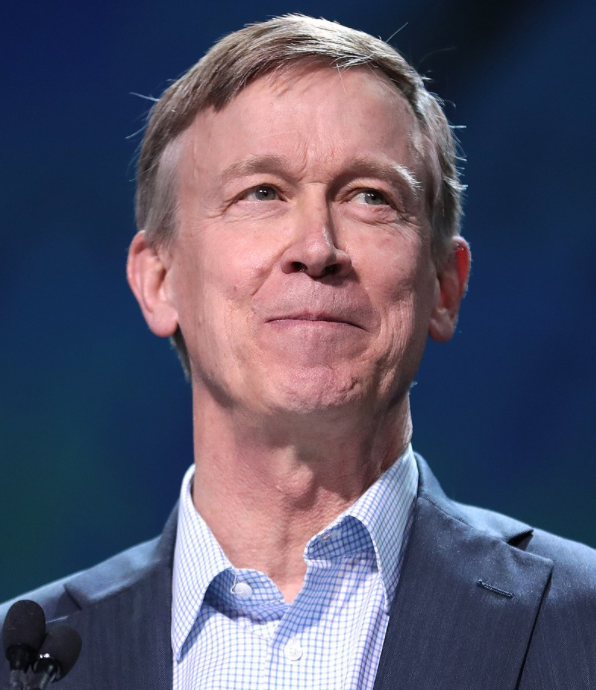 In the Democratic primary for U.S. Senate, they chose former Gov. John Hickenlooper, who was a clear victor over former state lawmaker Andrew Romanoff in the statewide Democratic Party contest. Local Dems also chose Diane Mitsch Bush in the party primary for U.S. House District 3, and the former legislator coasted to victory districtwide over businessman Jame Iacino.
However, Pitkin County Republicans went with incumbent U.S. Rep. Scott Tipton in the GOP primary for House District 3. Tipton, who has held the seat since January 2011 and was re-elected four times, lost in a huge upset to political newcomer Lauren Boebert of Rifle, owner of Shooter's Grill.
Voters unaffiliated with any political party were allowed to participate in either the Democratic primary or the Republican primary, but not both. Nearly half of Pitkin County's more than 12,800 active voters are unaffiliated with a political party.
Now the stage is set for a Nov. 3 general election showdown between Hickenlooper and Republican incumbent Sen. Cory Gardner in the U.S. Senate race, while Mitsch Bush and Boebert will face off in the House District 3 race. Gardner was unopposed in the GOP primary.
Complete but unofficial returns released by the elections section of the Pitkin County Clerk & Recorder's Office showed that Hickenlooper garnered 2,897 votes, or 69.9%, compared with Romanoff's 1,248 votes, or 30.1%. Statewide, Hickenlooper received 59.6% to Romanoff's 40.4% of the 866,138 ballots counted as of midnight.
Romanoff, a former state lawmaker, conceded the election during a Zoom call shortly before 8 p.m. and pledged to support Hickenlooper. Romanoff said it had been a tough week for him as his father died on Sunday.
"I've learned this week that there are far more important important things than losing an election," he said, adding that he is urging his supporters to vote for Hickenlooper over Gardner this fall.
In the race for U.S. House District 3, Mitsch Bush of Steamboat Springs won 2,293 votes in Pitkin County, or 58.1% of local ballots cast in the Democratic primary. Iacino, who owns a Denver seafood distribution company and lives in Ridgway, took 1,653 county votes, or 41.9%. In the 29-county district, which encompasses most of the Western Slope and also takes in the Pueblo area, Mitsch Bush garnered 61.4% to Iacino's 38.6% out of 101,807 votes counted as of midnight.
In an interview with the Aspen Daily News two weeks ago, Mitsch Bush said she thought Iacino was "a nice guy" but touted her experience in government. She also is a former Routt County commissioner.
"The biggest difference is I have positive name recognition and I also have experience legislating, and I also have experience in business. Which means I have a record. People can say, 'I'm going to work on climate change.' Well I've already done it. 'I'm going to fight for women's rights.' Well, I've been doing it for years. I think that's an important difference," she said.
Mitsch Bush represented the Democratic Party in the 2018 general election, losing to Tipton, who pulled 51.5% of the districtwide vote to Mitsch Bush's 43.6%. Other candidates took 4.9%.
Though Boebert was the big surprise of Tuesday's election, winning 54.6% of 104,628 districtwide votes in the GOP primary for House District 3 that were counted by midnight, Tipton was the favorite of the voters in Pitkin County who participated in the contest. Locally, he captured 584 votes, or 65.1%, to Boebert's 313, or 34.9%.
Tipton, who seat in 2010 with support from the "tea party" movement, won re-election four times, in 2012, 2014, 2016 and 2018. But Boebert told the Aspen Daily News in December that Tipton simply hasn't been getting the job done.
"We've seen the job that was done whenever [Tipton] had the majority — it wasn't. We originally elected the congressman to cut our budget, our federal budget, and it's more than doubled," she said. "So I will just let his record speak for itself. If Congressman Tipton was doing an effective job, I wouldn't feel the need to run."