John Moore, a ski instructor for over 30 years at Aspen Highlands, was surprised to discover that no history book on the maverick local ski area had ever been written.
The author of two prior, self-published tomes, Moore would take almost five years and interview more than 60 people en route to completing "A History of Aspen Highlands: Where Have All the Characters Gone?" It was published by Harthaven Press of Carbondale In late 2018.
Punctuated by some previously only whispered about Highlands tales and a raft of eye-catching photographs, Moore has sold about half of his initial run of 800 books, many of which were purchased early this ski season by mountain employees. Inquiring minds clearly wanted the scoop on Highlands, from its rowdy beginnings to the present day. The handsome hardcover book was designed by Curt Carpenter and sells for $29.95 at Carl's Pharmacy, BOOTech in Highlands Village and the Aspen Historical Society.
"A History of Aspen Highlands" will receive a Skade Book Award on April 4, during the International Ski History Association's annual meeting at the Alf Engen Ski Museum in Park City, Utah.
The Skade Award is "Presented for an outstanding work on regional ski history or for an outstanding work published in book form that is focused in part on a regional ski history," according to criteria from the skiing history organization. Receiving an honorable mention in this category is "Ski Town, Race Town: A Celebration of Ski Racing in Aspen - Roch Cup to World Cup Finals," edited by Michael Miracle and Christin Cooper-Tache.
Moore, who lived through some of the Highlands history of which he writes, said finding out more about ski area founder Whip Jones and "where his wealth came from" were some of the most intriguing parts of his research. "He was the ultimate character," according to Moore. Jones' business ethos could be cutthroat at times, including when he undermined another Aspen Highlands ski shop owner for rental business, Moore gave as one example.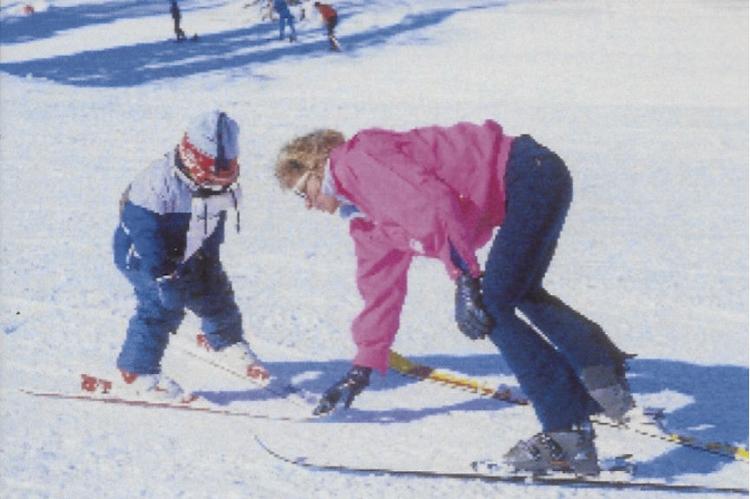 Beautiful photography, from Miggs Durrance to Jeremy Swanson and others in between, breathes life into the colorful personalities and Highlands escapades that Moore rescued and recorded before they were lost to time.
Excerpts from the book follow, reprinted with the permission of the author:
Chapter One: Whipple Van Ness Jones
Whip Jones became a legend in the world of skiing as the developer and owner of what became the internationally renowned Aspen Highlands Ski Area. But not much is really known about the man himself except perhaps that he has a reputation for being a tough, even feisty, businessman. So, I was very interested in finding out more about him and what he accomplished in his over 40 years in Aspen, Colorado. The more I was able to dig into Whip's background the more intriguing I found it.
He was born in Oconomowoc, Wisconsin on November 8, 1909 to Frank and Esther Whipple Jones. His ethnic background was English, Welsh and Dutch. He joined the family of John Irwin Beggs by marrying John's grand-daughter, Mary Sue (Duzie) McCulloch. Hers was an amazing family.
In the 1880s, when electrification of America was in its infancy, John Irwin Beggs engineered and built a small power station to provide lighting for his local church in Harrisburg, Pennsylvania, Grace Methodist Episcopal Church. This was among the first public buildings in the United States to be provided with electricity.
On account of this and other successes in Harrisburg, J.P. Morgan invited him to come to New York City to build the Pearl Street Power Station which provided power to Wall Street. In his contract with Morgan, John insisted on payment of $60,000 plus five percent of future revenue. This became his practice with future contracts and it made him a multi-millionaire…
John moved to Milwaukee, Wisconsin, in the late 1890s and became associated with Milwaukee, St. Louis and other regional rail and interurban trolley systems. He married Sue Elizabeth Charles and they had one child, Mary Grace. She married Richard McCulloch and bore three children: John, Mary, Sue (Duzie) and Robert.
John befriended Frank William Jones because his children, Frank, Jr., Whip and Elizabeth, were about the same age as his own grandchildren; he had been looking for playmates for them. Since John's three grandchildren grow up with Frank and Esther Jones' progeny, the marriages of John McCulloch to Elizabeth Jones and Whip Jones to Duzie McCulloch were apparently inevitable.
John Beggs purchased and named Beggs Isle on Lac La Belle, Wisconsin, where he and his family summered, "a place for the family forever." He owned a private street car to carry his family and friends from Milwaukee to Oconomowoc near where the island estate was located….John became very wealthy, so much so that upon his death in 1925 he passed the huge amount of $20 million to each of his three grandchildren. That was not the entirety of his estate…
Whip married Duzie McCulloch on August 24, 1931 and they had four children: Daphne, Richard, Diane and Whipple Jr.
Chapter Three: And Make It the Fun Place to Be
Right from the start, Whip pushed the envelope, continuously coming up with new marketing ideas, many of them very innovative and effective, such as special lift prices for locals, very inexpensive breakfasts and dinners, wine and cheese parties, etc. Of course, he had no choice if it was to compete successfully with the Ski Corp! As a result, Aspen Highlands soon became known for being the 'maverick' mountain. This was largely because of his practice to implement any new idea that the Ski Corp had turned down.
Whip was all for new developments as long as they brought in revenue. He personally set the agendas, schedules and ski area limitations. He realized he could not compete with the Ski Corp; marketing organization so he contented himself with creating his own niche among the "blue jeans crowd" by making Highlands affordable, fun and unconventional.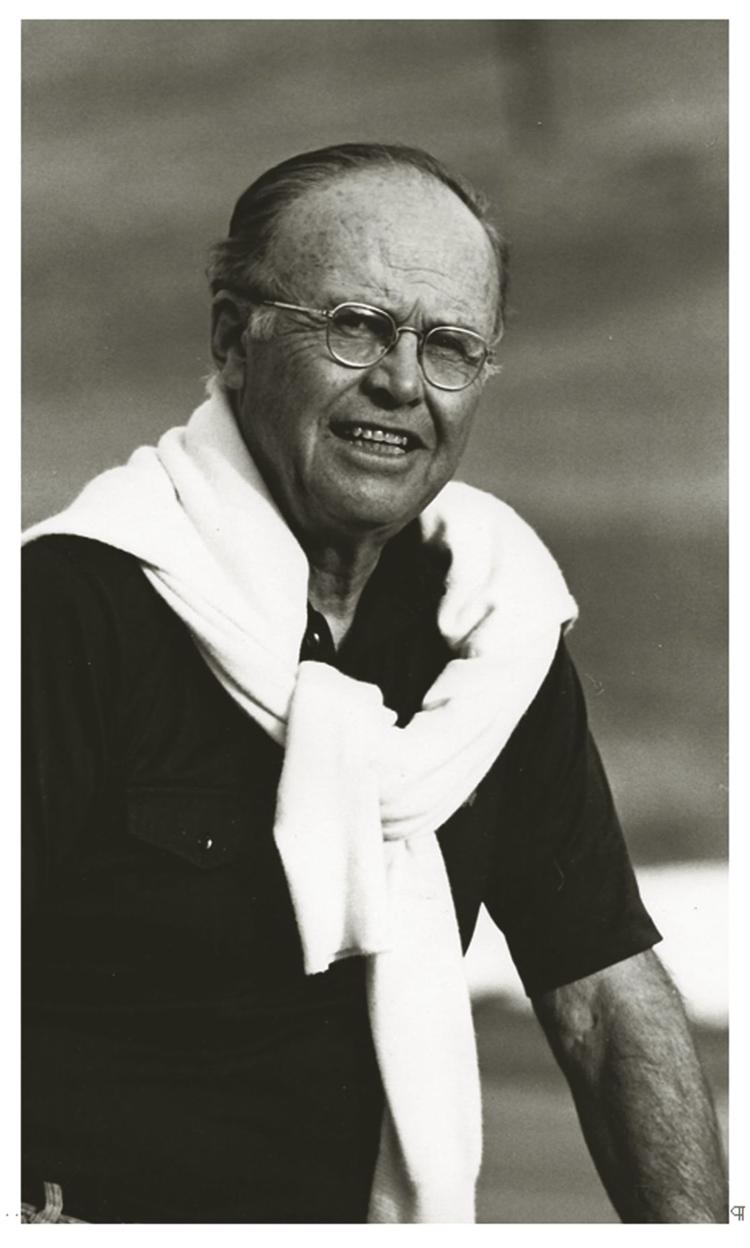 The Aspen Times reported on January 22nd, 1959 that there was a Highlands Membership Club by day and a public night spot on the second floor of the base area "triple triangle restaurant building. The Membership Club was open daily from 11 a.m. to 6 p.m. where members could have lunch and enjoy their own bar. At one time the bar on the main floor was known as Outside Edge. The upstairs bar was named the Freddie Fisher Room featuring Freddie's trio playing Dixieland Jazz from 8 p.m. to 2 a.m. nightly. (Freddie Fisher was an Aspen legend but not a skier! Reportedly he would gave up at the mountain and say, "I'm too poor to go up and too smart to come down.")
There was also a restaurant/bar on the ground floor The Hindquarter, and another bar called The Bierstube that replaced the Outside Edge bar. The Hindquarter was managed by Walt Smith, famed local piano player who, with Bert Dahlander, entertained tourists in Aspen for decades with their very danceable music.
Chapter Six: The 1960s: Ski Industry…and Highlands…Blossom
From 1960 to 1963, profits at Highlands were marginal, and Whip had depleted most of his personal assets. In 1961, majority stockholder in the Ski Corp., Paul Nitze (Walter Paepcke's brother-in-law) approached Whip with an offer to buy Highlands. However, Whip was able to obtain a $350,000, 10-year loan from the Small Business Administration to tide him over. By the 1968-69 season, skier visits had climbed to 145,000.
The Aspen Times reported on March 22, 1963 that the Aspen Highlands Ski Area was owned by three companies: Futura, Aspen Highlands Corporation and Highlands, Incorporated. Whip was president of Futura, which also owned some land holdings with a potential for uranium ore…
A new Riblet lift was installed on Thunderbowl in 1963, 3,000 feet long with a vertical rise of 1,000 feet. The original Thunderbowl chair was moved to become the Loge Peak lift, the base of which was positioned just downhill to the east of the top of the Cloud Nine lift. Ever the marketer, Whip promoted this chair as topping out at 11,800 which meant Highlands had a vertical drop of 3,800 feet, at the time the largest of any ski area served by lifts in the United States. This was not quite accurate, as he was measuring from the top of Loge Peak, not where the lift ended, a difference of approximately 165 feet. The Aspen Skiing Co. (as it became known in 1978) corrected this after they took possession of Highlands in 1993.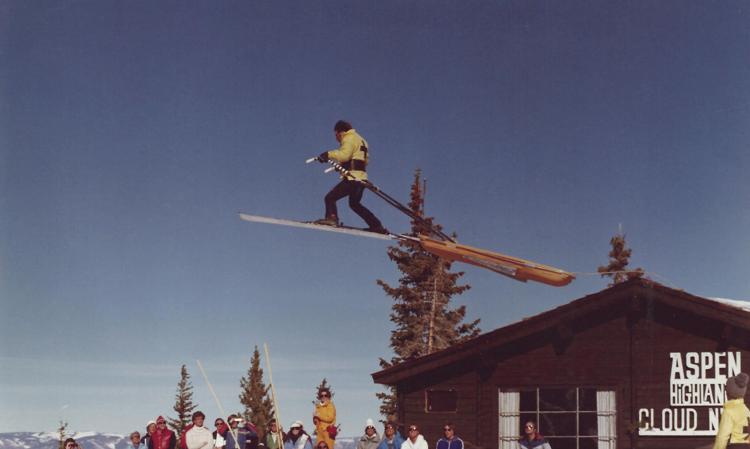 Around 1977, seven new expert-only trails were cut in the area, known as Steeplechase, with grades form 30 to 40 degrees. The Loge Peak lift was described by The Aspen Times as the "most spectacular lift ride in Aspen, straddling a knife ridge on either side into Castle and Maroon Creek valleys."
That original lift did get people's attention! Several hundred feet from the top, there were five close-together towers atop a small peak. Riders who had never ridden the lift before were caught unaware when their chair went over these towers and then descended for a bit.
They were treated to the sight of the knife edge ridge with the more than 3,000-foot drop to the valley floor of Maroon Creek. I had a number of students who were terrified by their first ride on the lift and wanted no part of another.
Chapter 15: The Early Highlands Ski School; What Legends of Skiing!
Charles Weston (Lefty) Brinkman II, was another grand showman and a beautiful skier as well as a successful figure skating competitor. He was a 1948 Olympic silver medalist in men's single figure skating and won many medals and awards in singles, pairs and ice dance skating competitions. He was a flamboyant character and considered himself quite the ladies' man. He is reported to have hit on any number of female instructors and in retaliation they hung photos from Playgirl magazine (of men) all over the locker room. Lefty was not amused. Years later, at his funeral, people found it hard to come up with something about him…that could be said in church. Janis Nark, however, said there were, in fact, a great many complimentary comments made.
Andy Hanson related the deliciously bawdy tale of how one day Whip was skiing down the T-Lazy-7 catwalk when he spotted a ski school jacket off to the left in what is now Sherwood Forest. Unknown to Whip, it was Lefty and a woman 'going at it.' Lefty saw who it was so, as soon as Whip disappeared down the trail, he hopped on his skis and raced down to the base area where, as he was accustomed to do, he took a chair and looked as he always did when checking in his ski instructors at the end of the day. Whip came over to him and told him what he had seen. He wanted Lefty to find out who the instructor was and fire him. Lefty reportedly said he certainly would fire him, either by himself or together with Whip. The woman has remained unnamed.
Chapter 21: The Highlands
Ski Patrol and Mac Smith
Mac Smith has been the mainstay of the ski patrol at Highlands since 1978, when he took over, at the tender age of 26, after serving as assistant director for three years. Smith has been the mainstay of the ski patrol at Highlands ever since. He began skiing Highlands in 1960 when his family came to Aspen. At the time, they owned Gateway Ranch near Snowmass. He began his career at the ski area in 1972-73 as a dishwasher at the Merry-Go-Round restaurant and then moved on to become a ski patroller for the 1973-74 season. To Mac, "Every day on the mountain creates a feeling of arrival, a place in the soul that says you're home."
In the same year, the famous ski patrol jumps over the 54-foot wide deck at the Cloud Nine restaurant began. What prompted this daring show? According to Mac, it was apparently just for the thrill of it, to please the crowd and to raise money for an end-of-year party. Moreover, it was a nice break from ski patrol duties.
There were 12 lifts with a total capacity of 10,000 skiers per hour at the Highlands by the 1976-77 season.
Chapter 26: An Amazing Gift,
Redevelopment and Transfer of Operations
The week before Christmas 1992, Whip donated an unspecified amount of Aspen Highlands Corporation stock to Harvard University on the occasion of his 60th alumni reunion. He was 83 years old. He made this gift in the form of a charitable remainder trust, a very smart move considering the probable capital gains tax liability. Under its terms, Whip would receive income from the trust until his death…This gift was valued at $18.3 million, reputed to be in the top 40 gifts to Harvard. The proceeds from the later sale of the gifted stock by Harvard to Gerald Hines endowed the "Whipple V.N. Jones Cornerstone Scholarship Fund" and the 'Whipple V.N. Jones Professor of Economics Chair."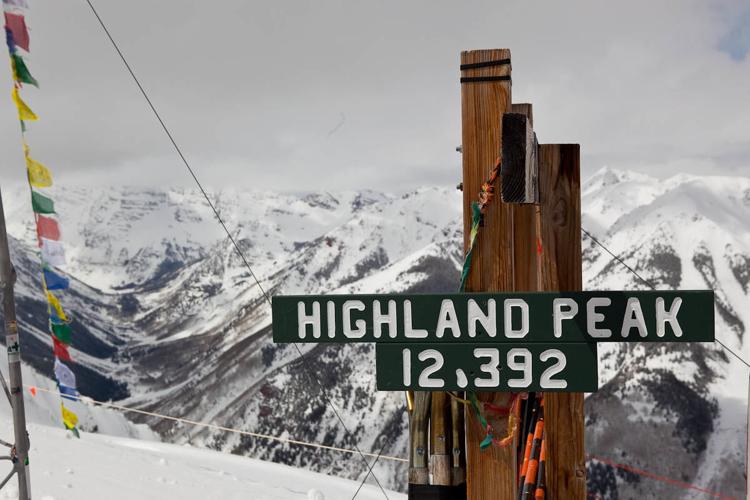 Aspen Highlands was the last of the independent ski areas in the era of big ski corporations. It was a haven for local skiers with inexpensive lift tickets and no lift lines. Moreover, it possessed wonderful hidden steep ski runs. Highland Bowl was by now considered Aspen Highlands' trump card: 'The extreme reigns supreme' was the boast…
Harvard was not about to send out a bunch of their business school graduates to run a ski area in Aspen, Colorado. The amount of stock Whip had given them was apparently over 51 percent, but Harvard wanted Whip to continue to run the corporation and deal personally with potential buyers. Almost immediately, there were several parties "kicking the tires"… (including) Gerald "Gerry" D. Hines, a world-class, international developer…
When the Highlands ski area became available, Gerry was age 67 and began negotiations with Harvard's financial group who, according to Gerry, were pretty tough, sophisticated and, "didn't give anything away." The Crown family, owners of the Aspen Ski Co., particularly Lester Crown and son Steve, were actively involved in these negotiations. There was considerable jockeying for price and easements. Curiously, Whip was vitally involved in these negotiations; he led the whole process for Harvard…
By now, the Highlands Ski Corporation consisted of nine fixed-grip double chairlifts, two Poma surface lifts, the Merry-Go-Round and Cloud Nine restaurants, about 156 acres and the buildings in the base area, the rights to lease approximately 2,100 additional acres from the USFS as well as rights to build a 282-room hotel (long billed as key to Highland's future). As we have seen, Whip had attempted to build some sort of hotel at Highlands since 1986, with the idea income from it would fund improvements, e.g., new high-speed lifts and a base lodge.
In February 1993, Gerry put up $500,000 for an exclusive option to purchase all the stock Harvard and Whip owned for approximately $19 million…Gerry threw a bash at Highlands on April 3, 1993 for all pass holders with free beer, food and live music. He wished to schmooze with them to get a feel for what they saw the future of the ski area should be. He wanted their input and to assure them he would continue to offer the best deals based on their loyalty to Highlands and that he would not jack up prices…
Gerry was apparently not interested in operating a ski area because he knew little about such matters; he was, above all else, a developer. He asked Crested Butte's Ed Callaway to advise him on what was needed most. Ed was reported as being intrigued by the potential of the Highland Bowl. He thought it could be developed in the best extreme skiing in North America. Further, he told Gerry that the only logical operator of the mountain was the SkICo. Gerry agreed…
On July 11, 1993, in a press release created by Darnauer Group Communications and SkiCo's Killeen Russell, Gerry announced plans to merge the Aspen Highlands Ski Area with the Aspen Skiing Co. As widely reported in local and regional media, Hines, prospective owner of Highlands, and the Crown family agreed to jointly develop and operate the Aspen Highlands Ski Area and base village. Hines would manage development of the base area while the SkiCo would focus on ski operations and all mountain activities.