The Hispanic community in Pitkin County makes up about 10% of the population, yet at times since the COVID-19 outbreak began in March, the group has accounted for 40% of positive cases.
A recent spike in positive test results has brought the county's total infection numbers to 800 cases since the pandemic began, with 20% of patients identifying as Hispanic.
"The fact that our COVID cases overall are at 21% means that it is disproportionately affecting the Hispanic population by about double," said John Anderson, Pitkin County COVID-19 public health analyst. "It should be representative of our population, so the fact that it's double is concerning."
In the rest of the valley, numbers are bleeker. Nearly 30% of cases in Eagle County are Hispanic or Latino; in Garfield County, that number is 45%.
Alex Sánchez, executive director of Voces Unidas de las Montañas, said that at times during the coronavirus crisis, 70% of Garfield County's cases were within the Latina/Latino population, though they make up just 30% of the population.
"Seventy percent in Garfield County. That should be criminal," Sánchez said.
He listed multiple reasons why an airborne virus would spread disproportionately among the Latino community, including substandard dense housing situations and a reliance on public transportation. But in reality, it is the systemic conditions that were present well before the pandemic that are leading to the imbalance in case numbers.
"What COVID has done is highlight all the vacuums, all the gaps and all the inequities within our communities," he said.
Deputy Director of Pitkin County Public Health Suzuho Shimasaki agrees. The social determinants of health — including access to health care, wages that allow for a nutritious diet, education and access to information — were already skewed against the valley's Spanish-speaking population.
"We know that the virus does not discriminate against any certain population," Shimasaki said. "We know that there are a lot of health inequities that exist, and we are seeing a lot of that exacerbated during this pandemic."
Essential workforce
As the economy began to reopen, front-line jobs in hospitality and construction were among the first to call their employees back into work. Anderson said that when looking at Pitkin County's demographic data by occupation, more than 50% of cases coming out of the housekeeping, construction and maintenance sectors are among Hispanic patients.
"That one thing to consider, what occupations are people working? What kind of employment pressure are they under to go to work, regardless of what's going on with the pandemic?" Anderson posed.
This fall, Pitkin County Public Health was awarded a Protect Our Neighbors grant from the state of Colorado that was used to form a coalition to oversee outreach to the Hispanic community. Mari Plaza-Munet, advisor for the Hispanic/Latinx Outreach and Engagement Coalition, aided in conducting more than 700 interviews to learn more about how COVID-19 is affecting the valley's Hispanic population.
"What we discovered in terms of work and disparities of health is that the economic collapse, like we all experienced, creates a lot of stress," Plaza-Munet said. "They said, 'We need to work because we need to feed our families, pay our rent, pay for our cars. The people who were at work, they brought COVID, asymptomatically or symptomatically, into their households."
Respondents to the outreach said that in outdoor industries like landscaping or construction, employers were lax with public health orders, forcing workers to choose between their health and a paycheck.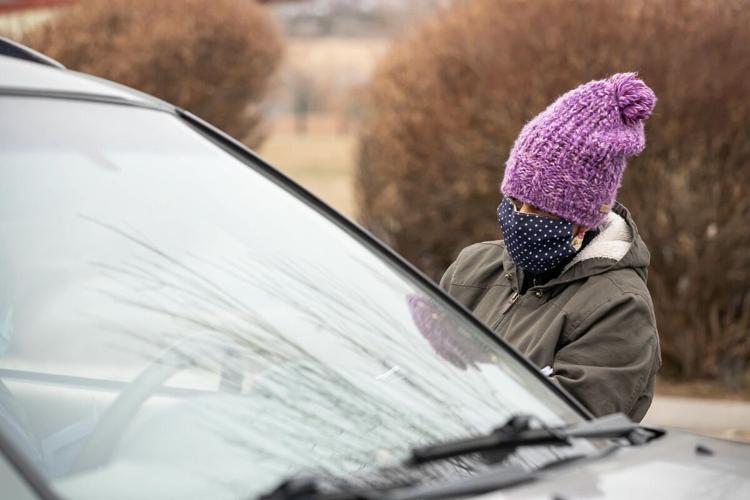 "It's alarming that some of the employers in the county are very loose with the mandatory protections," she said. "They were trying to separate themselves from the rest of the people, but they felt stressed that they were in workplaces where the bosses decided it's OK not to use protection."
And while housekeepers working at hotels said their bosses were following public health orders, those who worked for private families were not treated with the same respect.
Plaza-Munet said she heard stories of families who were infected but did not tell their staff, so a house-cleaning crew would all get infected from coming to work.
Furthermore, when the family would be contacted by contact tracers, they would not list their housekeepers among the people they interacted with while infectious, and so the staff would not be notified of the need to quarantine.
"That makes me so sad, because that was an individual decision of the owner of the house to protect themselves [at the expense of others]," Plaza-Munet said.
Sánchez said a regional strategy needs to be implemented that would allow front-line workers who cannot perform their jobs from quarantine to stay home. He said they need to be paid while on sick leave, just as much of the unemployed population had been through stimulus checks.
These are the individuals who live paycheck to paycheck, who have to deal with all these inequities," he said. "Missing work for a week or two weeks is everything."
Sixty percent of the Pitkin County workforce lives outside of its borders. As such, public health orders and disproportionate case numbers in Eagle and Garfield counties directly affect the Pitkin County population, as well.
"The very people who live in Garfield County, where the numbers are being shown, are the very people who are in the hotels, who are in the restaurants or in the construction sites. They are the essential workers who are the essential backbone of the Aspen economy," Sánchez said.
Information desert
It took nine months from the first COVID-19 cases in the region before free community testing was established in Aspen. Even with more ­resources coming available recently, Sánchez says it isn't enough to build systems that the Latina/Latino population cannot always access.
Many testing sites require that appointments be booked online, after filling out a short questionnaire.
"Many of these essential workers are the least likely to have access to computers or the internet at home, or be able to navigate a website," he said. "Those are the inequitable systems that have created a whole entire population that does not have some of these basic skills. So if we wanted to fix those things, we should have started 10, 20 years ago."
In her interviews, Plaza-Munet found that information that has been pumped out to the English-speaking population throughout the year is not permeating into Spanish-speaking communities.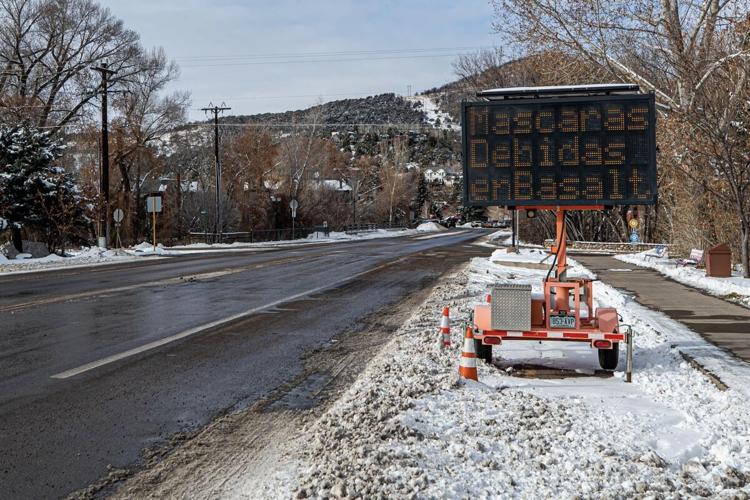 "Some people thought, or knew or made the assumption that at all testing sites, you need to pay money to get tested," she said. "There is a large percentage of this group where they don't know that there are services around them," she said.
Shimasaki said at the county level, officials are using the Hispanic/Latinx Outreach and Engagement Coalition to not just translate current information campaigns but create new ones that are culturally relevant.
"We really believe that people most affected by the injustices that exist in our systems are not responsible [for] but the most effective at changing it. There is value in diversity, and we don't always have representation of all community members in the decision-making seats," Shimasaki said.
Sánchez and his partners founded Voces Unidas de las Montañas this year for that exact reason.
"The very community being served by nonprofits should also be the designers of the solutions that are implemented to help communities of color," he said.
When it comes to information, Sánchez calls the valley a news desert for Spanish speakers. While there are commercial outlets that try to fill in the gaps, there are not reliable news sources to assist with public information in the pandemic.
"There is literally zero actual news organizations that are catering and preparing balanced news that follows the ethics that we expect from journalists," he said.
He said to this point, institution, governments and nonprofits have not put resources into building a team that would be able to step in to help the vulnerable population in times of disaster.
"You start to see the system fail in that way. Government can't reach us, nonprofits can't reach us, no news organizations can effectively reach this community," Sánchez said. "Reaching out to our communities has not been a priority, therefore they don't have bilingual staff, they don't have channels that will reach our community, even in crisis."
Building better
Statewide, nearly 30% of COVID-19 cases are within the Hispanic population. Sánchez said the Roaring Fork Valley can begin to address some immediate and long-term solutions by looking at what has worked in Colorado's urban areas that have a higher minority population.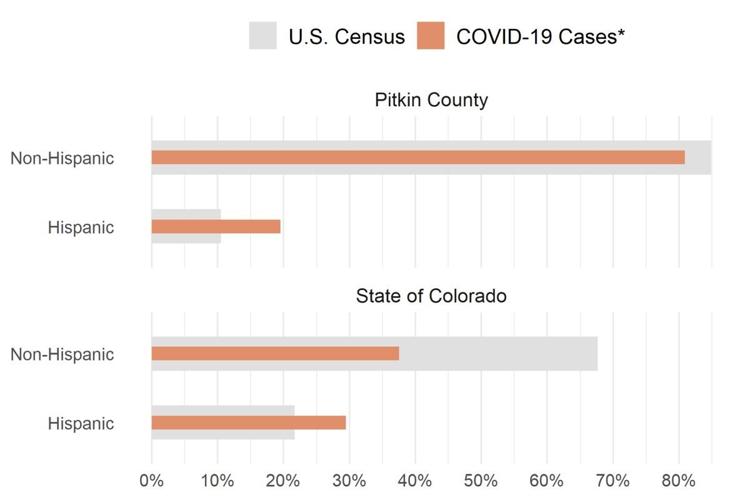 "We've been pushing local governments to adopt some of the best practices that communities of color have perfected over time in many of the larger cities," he said.
This includes mobile testing sites that go into Hispanic communities and do not require booking an appointment. In the long term, he said existing or new resources need to include the Latina/Latino population at the table, and think bigger when it comes to social services.
"Right now, the ecosystem has been focused only on the lowest denominator of foundational needs," he said. "Once they learn English, and once they have a food basket, what else do they need? What kind of workforce development do they need? What are we doing to make sure we don't have an entire population being kept at low-wage jobs?"
Because of the third wave of cases — including Pitkin County's highest number of cases in a day this year, with 37 positive cases on Dec. 17 — Sánchez says we are still in the response phase of the pandemic. But when it comes to recovery, systems can't just be returned to status quo.
"Going back to normal is not an option; that should not be the plan," he said. "How do we build back to a post-COVID environment where we are tackling some of these systemic inequities that we have seen because of COVID?"
He said those systems need new leadership that is reflective of the population — including in executive positions, on nonprofit board of directors and in politics.
"The power imbalance that exists in this valley is just unacceptable. It should be unacceptable for all of us. How do we move forward In a post-COVID world so that we all create a more equitable Roaring Fork Valley?" he said.
Both locally and statewide, the push for more ethnic data in testing and vaccination is also growing. John Anderson, Pitkin County's COVID-19 public health analyst, says more information will help individuals cater their actions to on-the-ground realities.
"Showing the data, trying to educate people, this shapes how we respond to the pandemic," Anderson said.
Early data from the Roaring Fork Valley did not include as much racial and ethic data, and current questionnaires are reliant on self-response.
Plaza-Munet said many of the people she spoke with who reported they came down with COVID-19 symptoms were never tested or treated for the disease.
"I know for sure that more people than the ones that have been recorded have gotten COVID. And the children, and the elders, entire families," Plaza-Munet said.
But even though the caseloads are disproportionately affecting the Hispanic population, she said the mental stress, economic strain and heartbreak that comes from a year of social distancing are felt equally throughout the entire community.
"It is not different. We don't need to isolate the Latino community in that way; it's exactly what everyone has experienced," she said. "Foundationally, we all have the same needs."